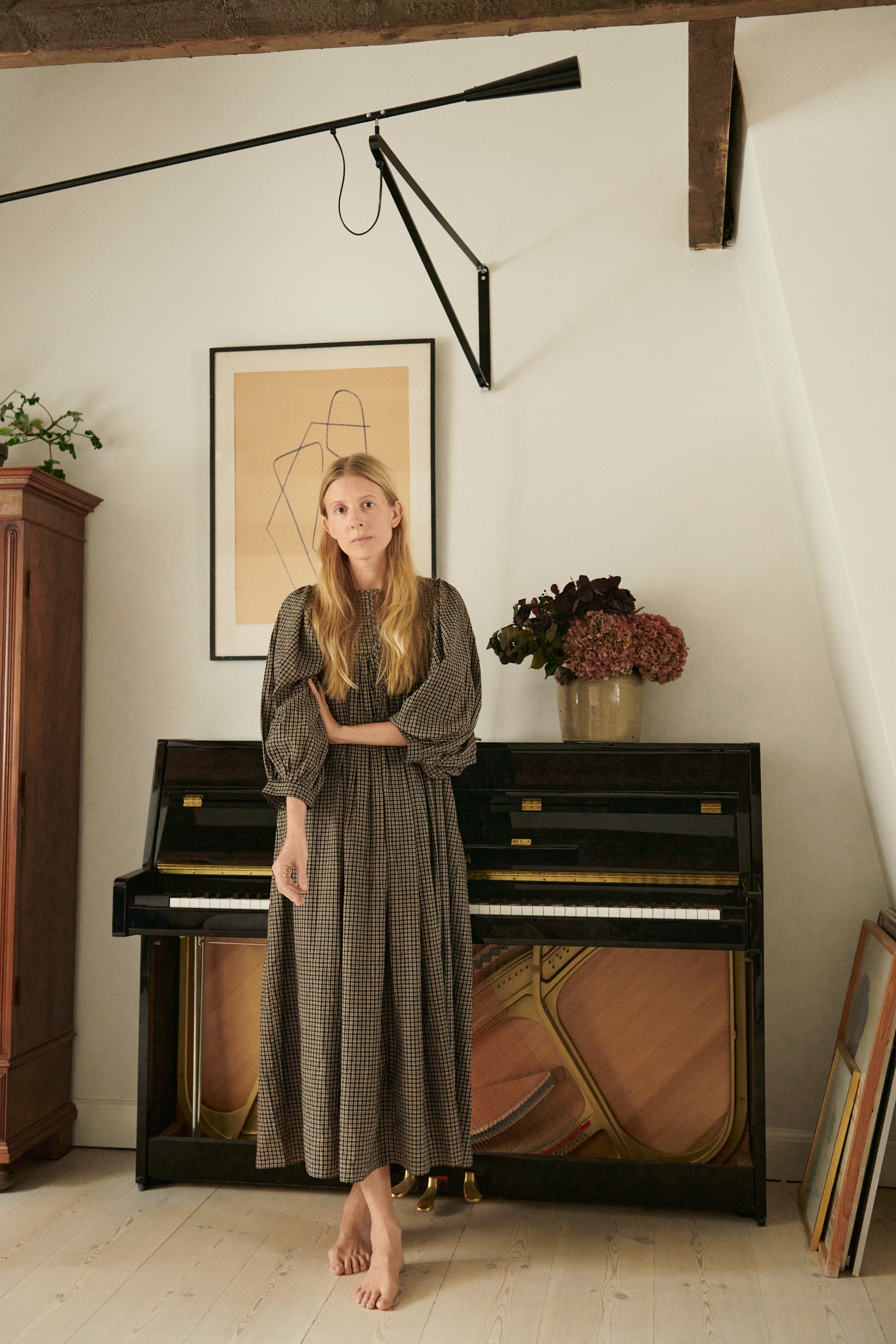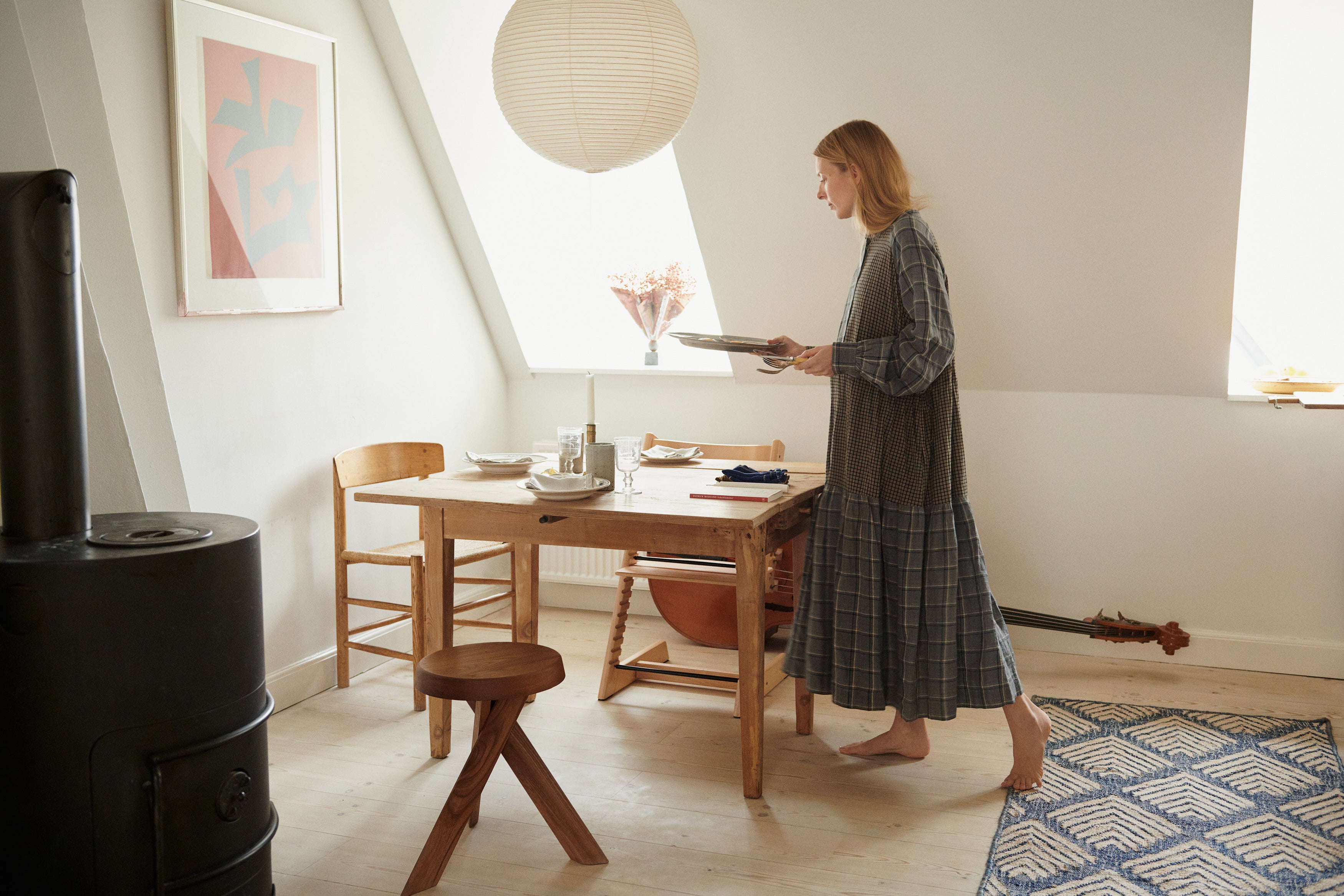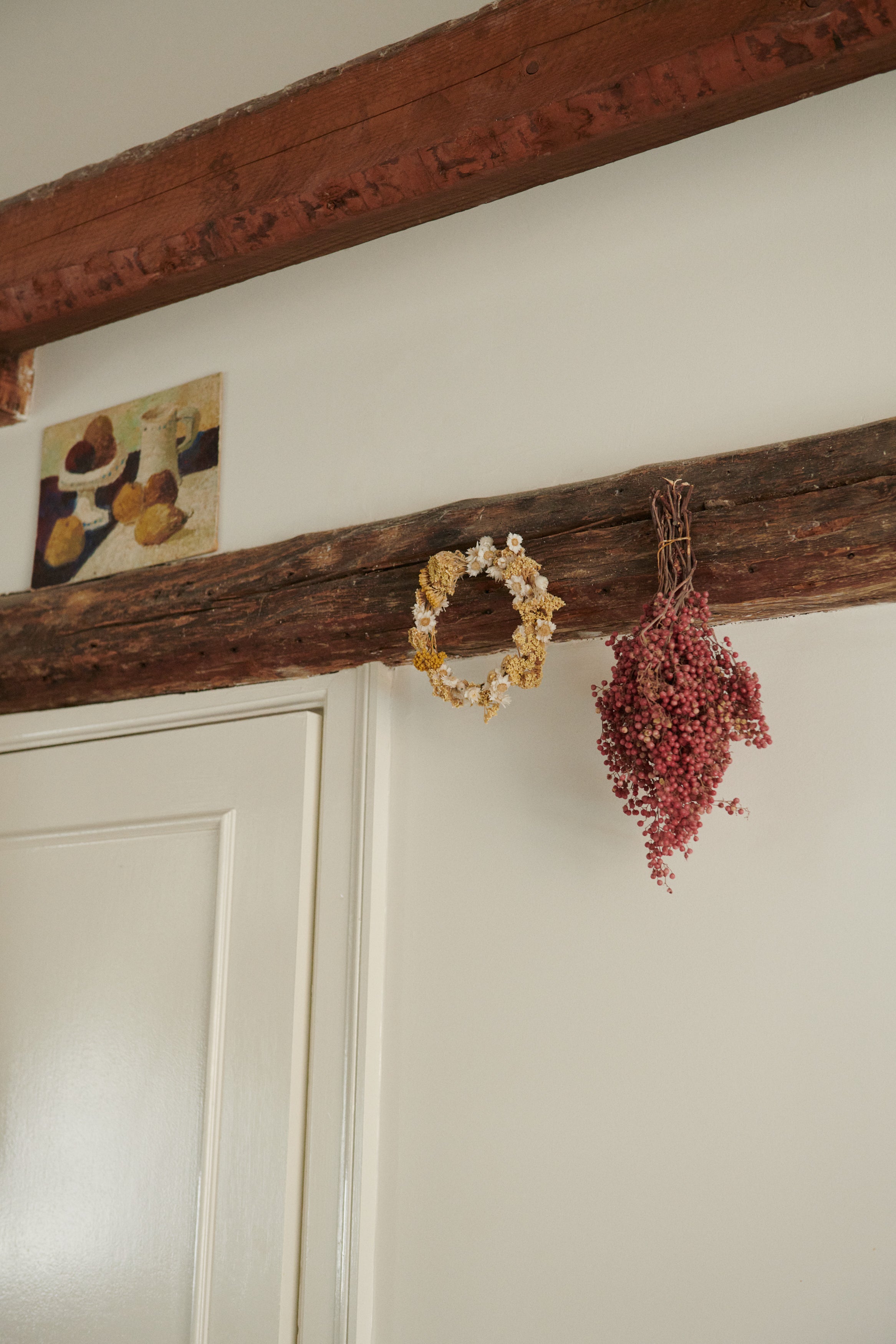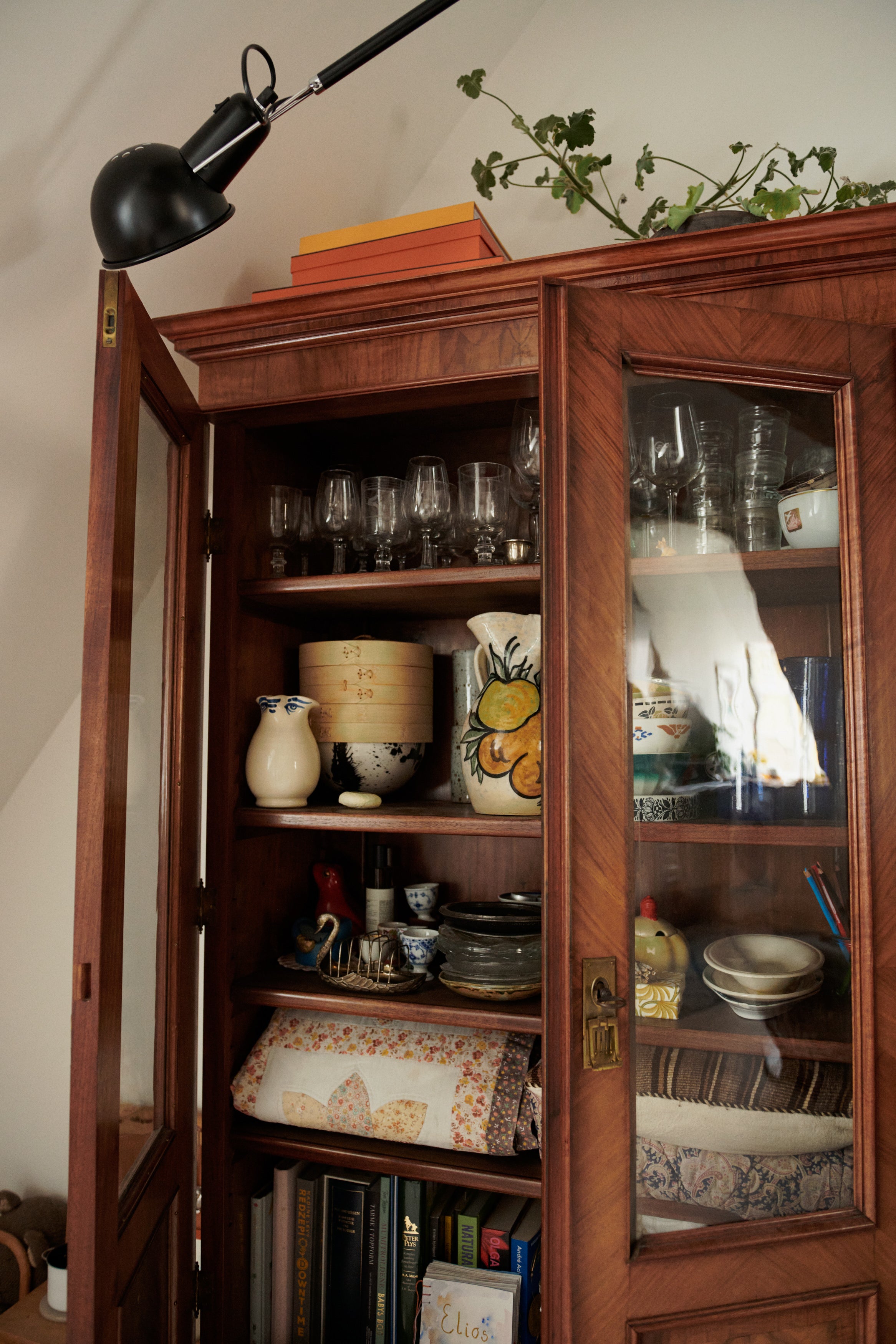 On the wall above the living room door in the home of creative consultant Emilie Holm hangs a still life of a pitcher and some fruits. A hidden reference to Emilie´s own simple way of living which is deeply rooted in how she was brought up.
Emilie grew up with a mother who was very good at cooking and a stepfather who had a great passion for sailing and most of her weekends she spent on the sea or close to it.
Emilie clearly remembers the strong community centered around the harbour:
"Each family went by their own boat, but all boats travelled together. Often some of the smaller boats were not able to follow and then the larger boats would help them. It was all about teamwork. When we reached a small rocky island, all the mothers would bring their food baskets and we would all eat together."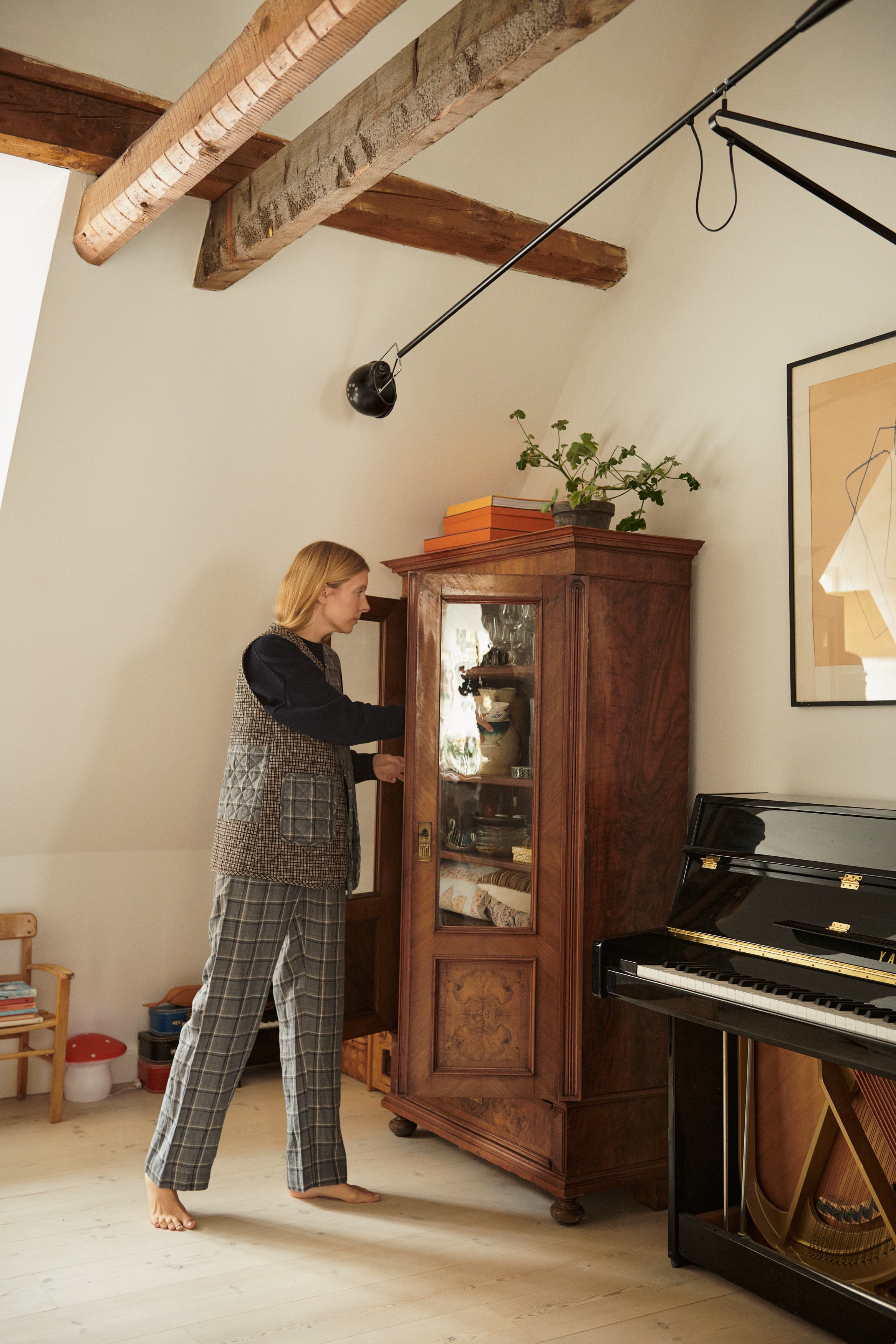 "My friends and I often played around at the harbor while my mother was busy preparing food in the small boat kitchen. Sometimes we only had a can of tomatoes and some pasta. However, she always managed to prepare a delicious meal. I often helped my mother in the kitchen, and it felt like playing because it would turn out in different ways, depending on what was available in the kitchen or in the local store. It was all about simple cooking."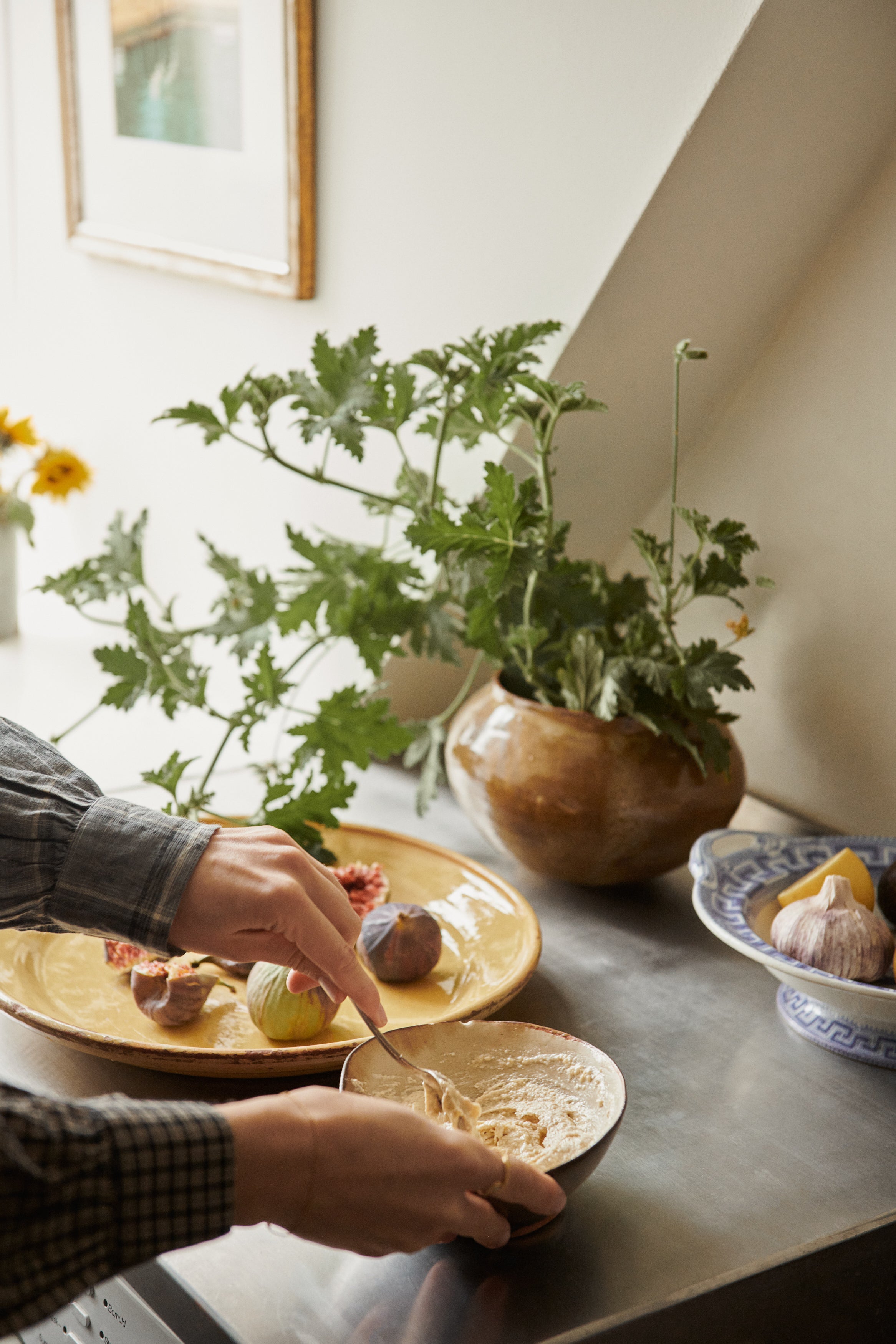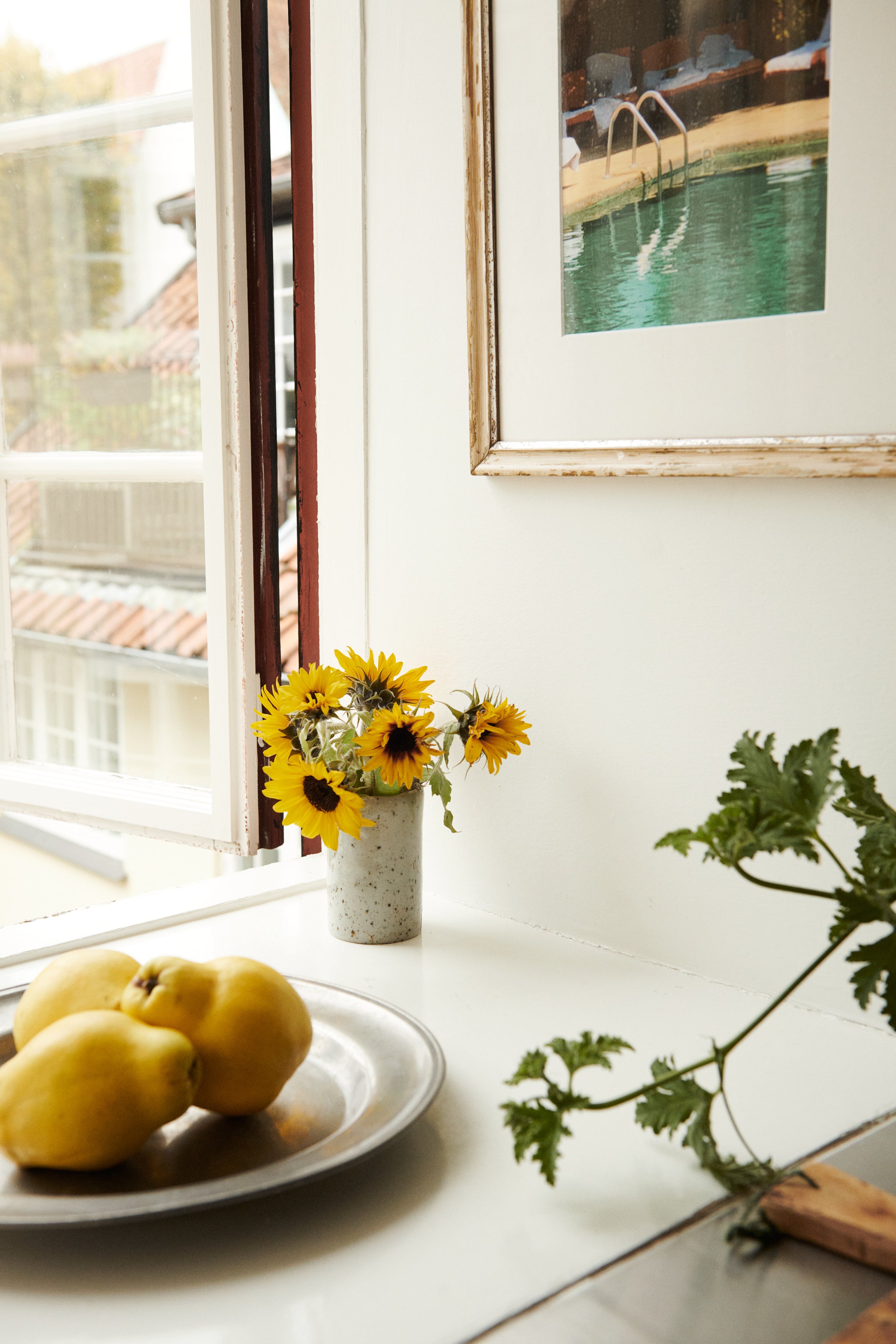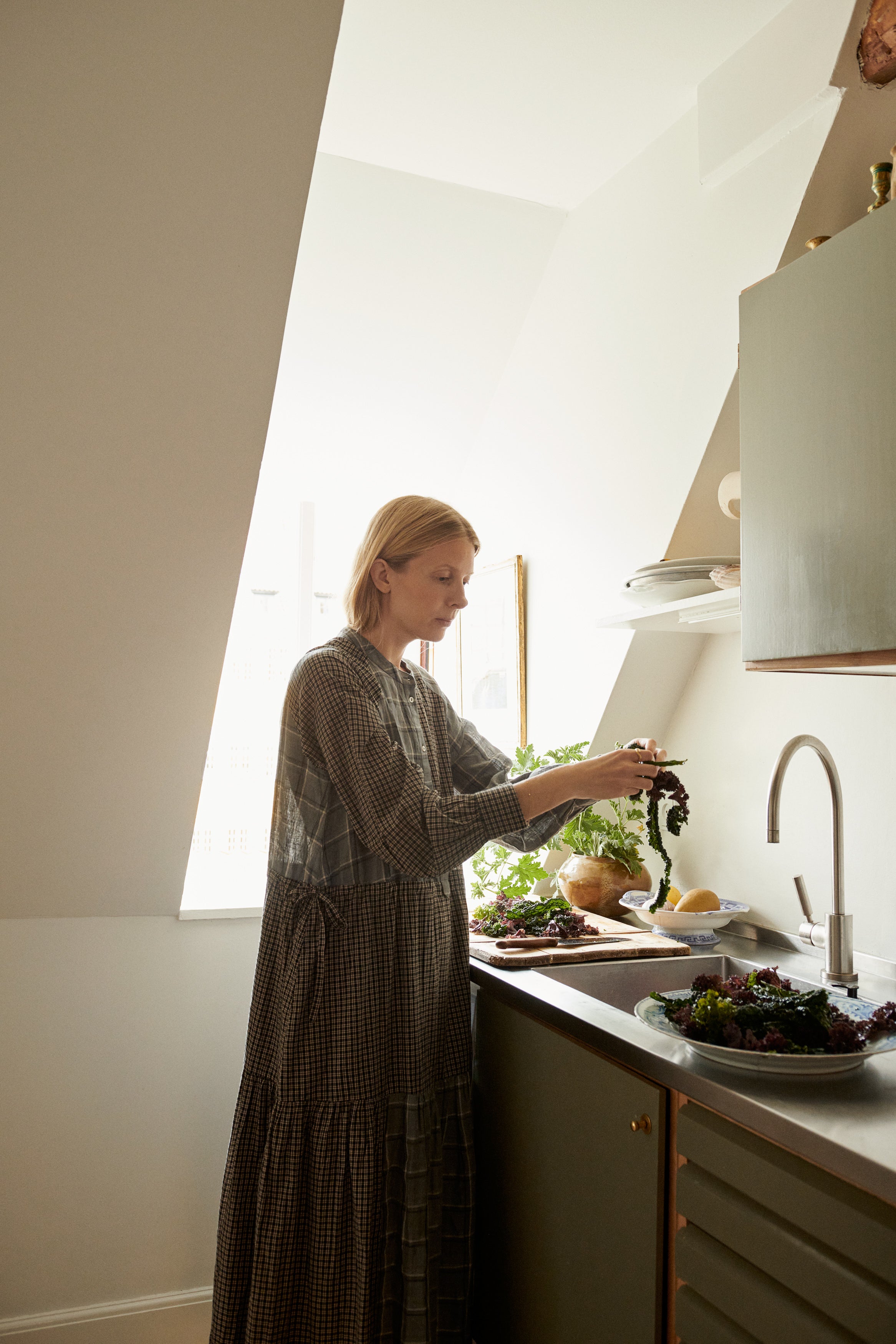 It is not a coincidence, that Emilie, who grew up close to the sea in Vedbæk, lives in Christianshavn today, an area in Copenhagen consisting of small islands. She is still fascinated by the sea:

"The sea gives me an inner peace and at the same time it has such a strong energy. The sacred space that many people may find in church, I find by the sea," she says and tells that her little son Elio was baptized under the bridge Knippelsbro with water from Copenhagen harbour. In fact, the small flower wreath that hangs beside the before mentioned still life was made especially for Elio for this occasion. The baptism was a natural choice, as she is so closely connected to the sea.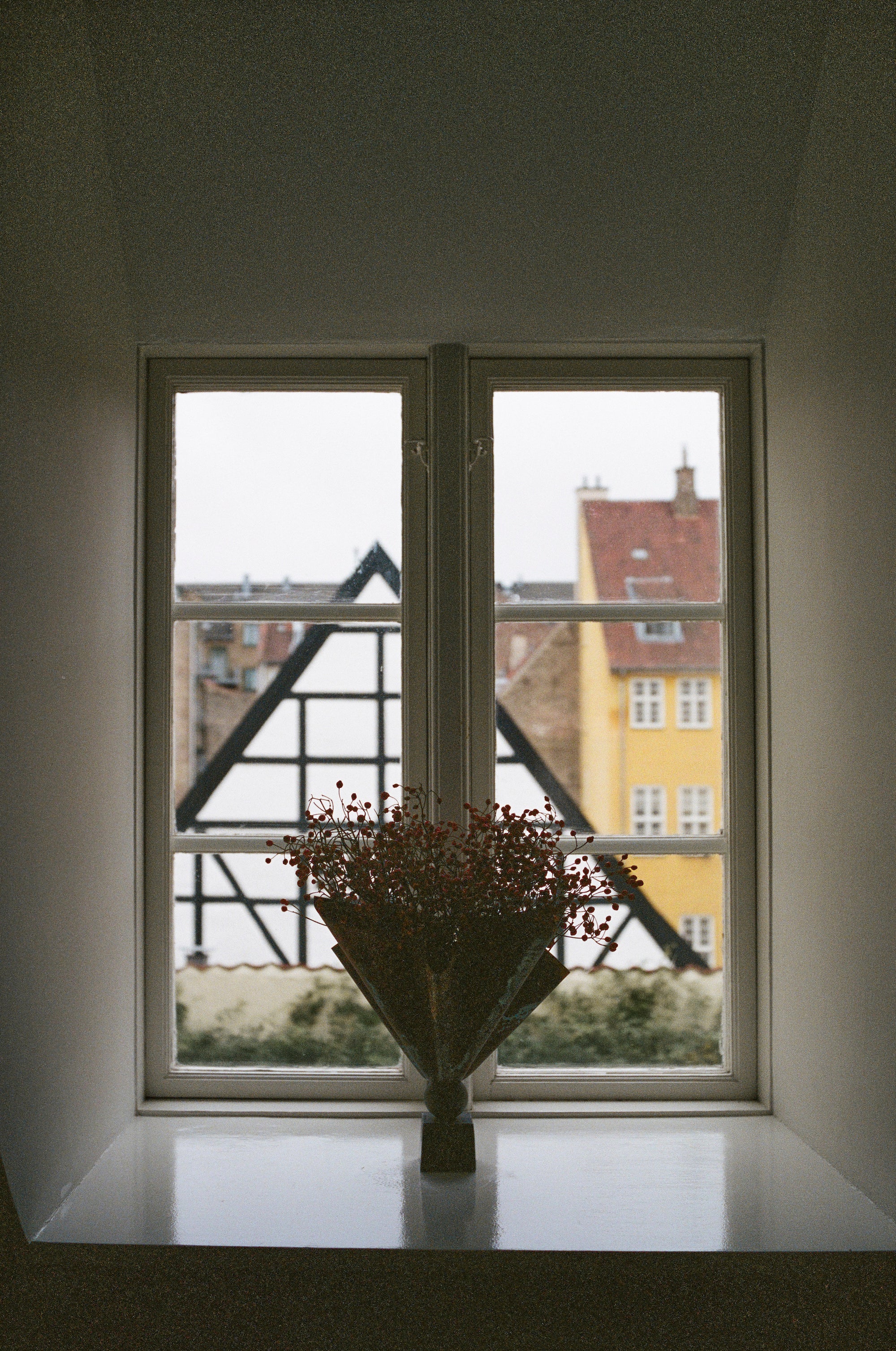 This is also the reason why Emilie loves to take a swim in the sea all year round – something that she has been practicing since her teenage years:
"I clearly remember how I tried to wake up my mother at 5.30am because I wanted to take a swim before going to school. Then we pulled on our bathrobes and headed for the sea with a cup of tea in our hands."

Emilie still prefers to take a swim early in the morning and loves the special community around this. It reminds her of the sea community from her childhood.
"I have always loved the simple life and kind of raw dimension that characterizes life on sea. For instance, when we travelled from Sweden to Anholt, we had to leave late at night to arrive early in the morning. I remember how we lay on the deck with our duvets and watched the starry sky. It was such a magical time."


Emilie clearly remembers how she became aware of the luxury of simplicity.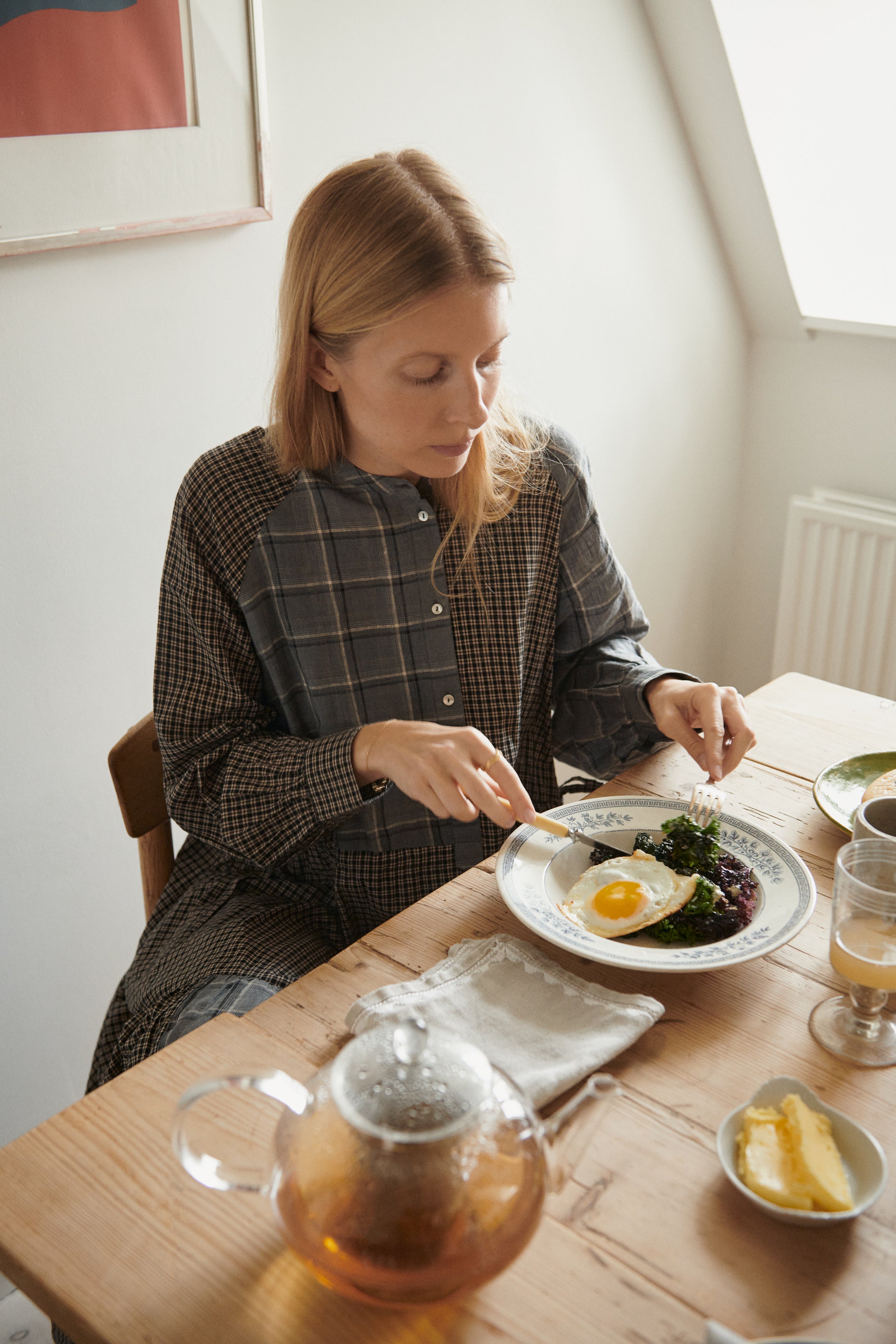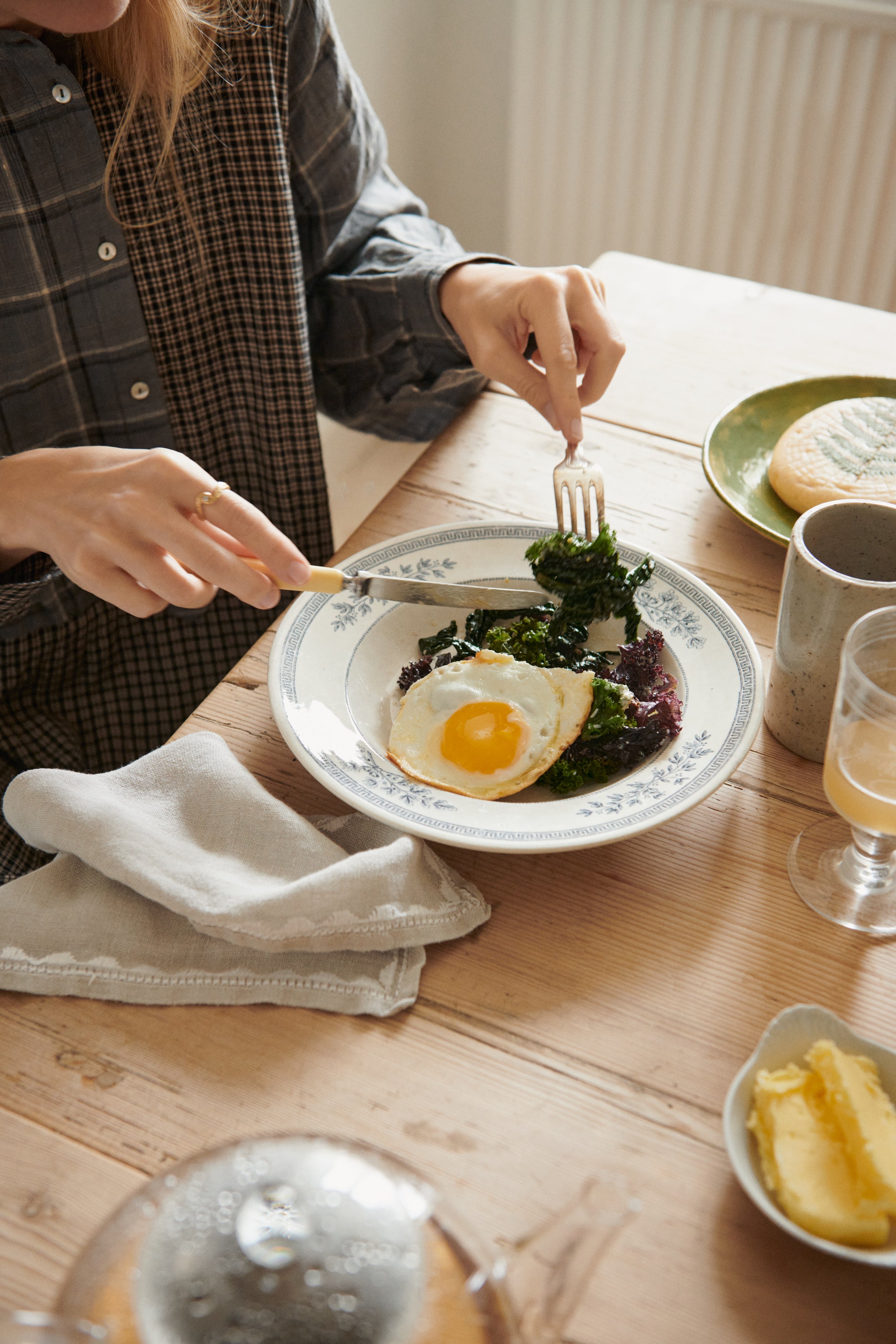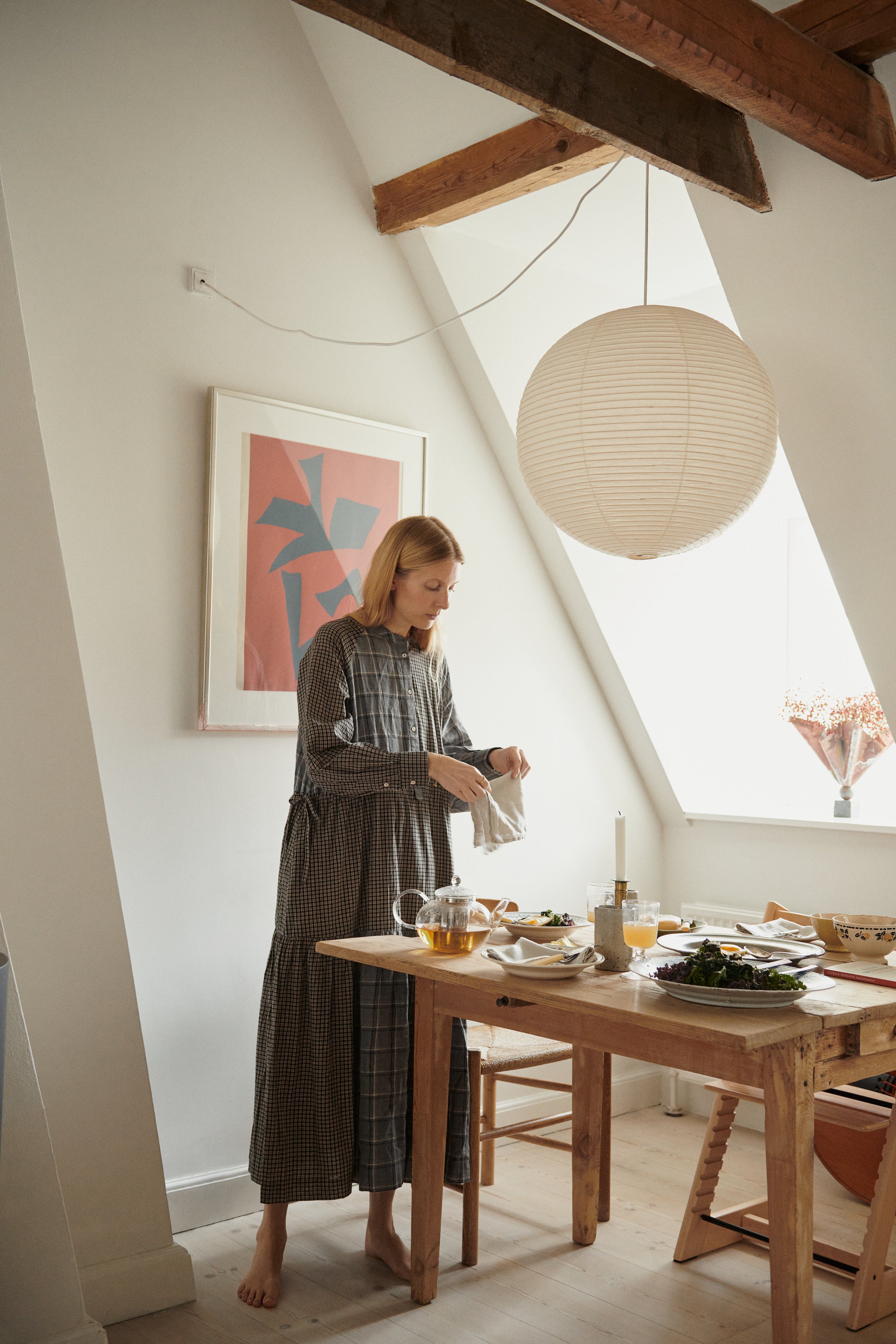 "When I take a swim at Christianshavn, I meet so many different people. Often, we don't know each other. However, we always end up talking about all sorts of things. I like the idea about gathering around a simple act and see where it will take you. When you gather around food, it is the same. You suddenly have something in common," she says, thinking about the many sea memories from her childhood.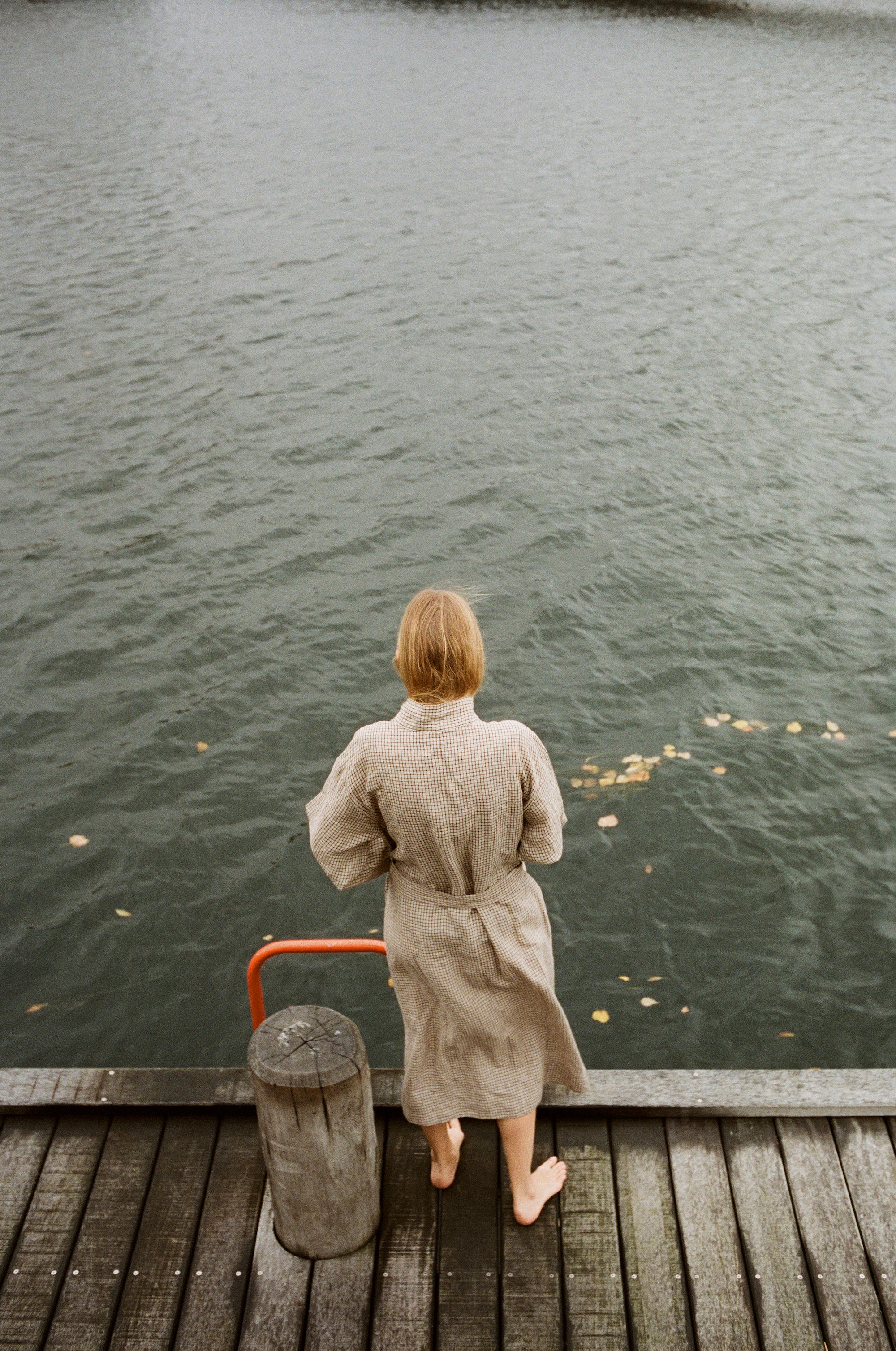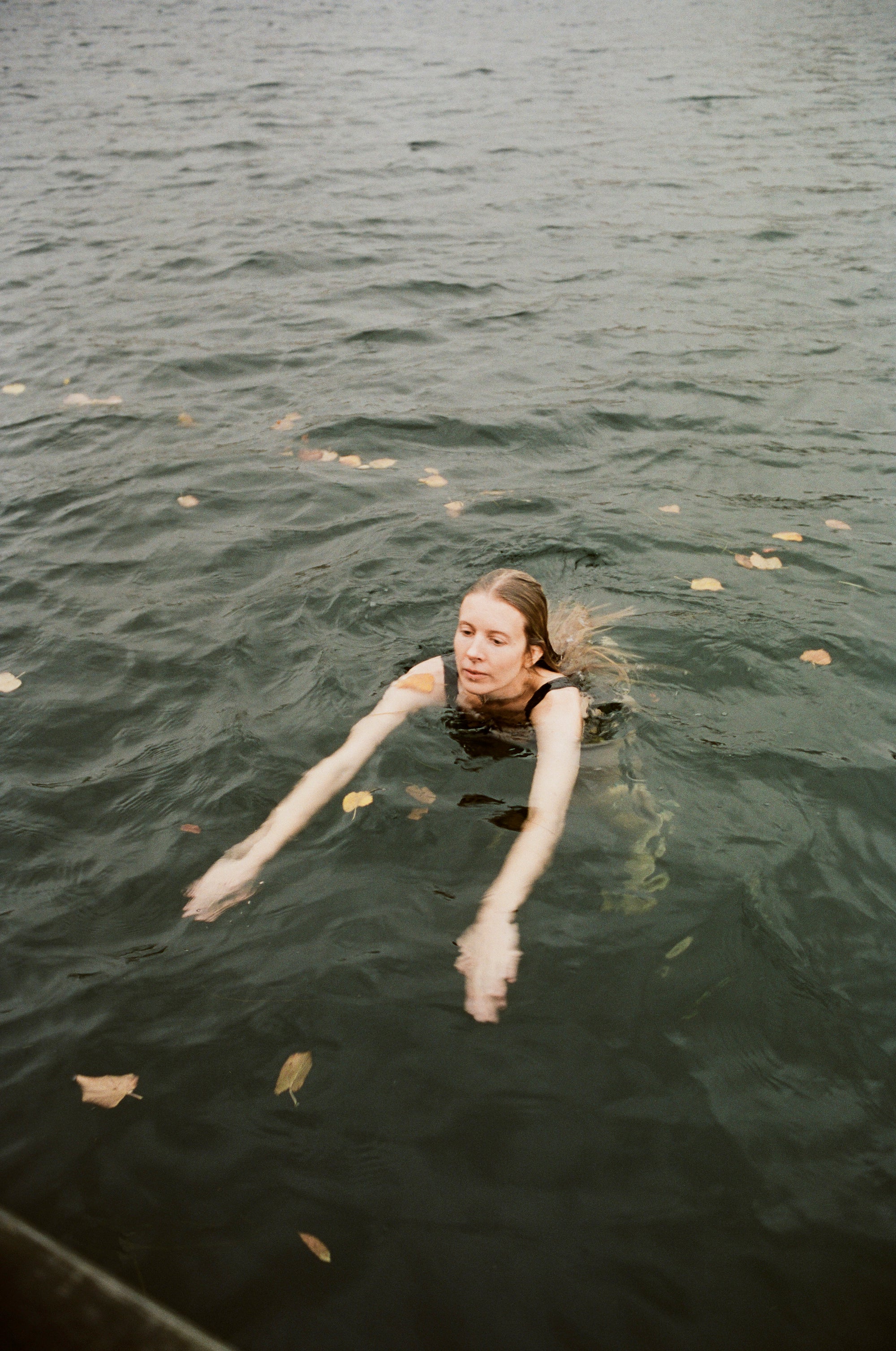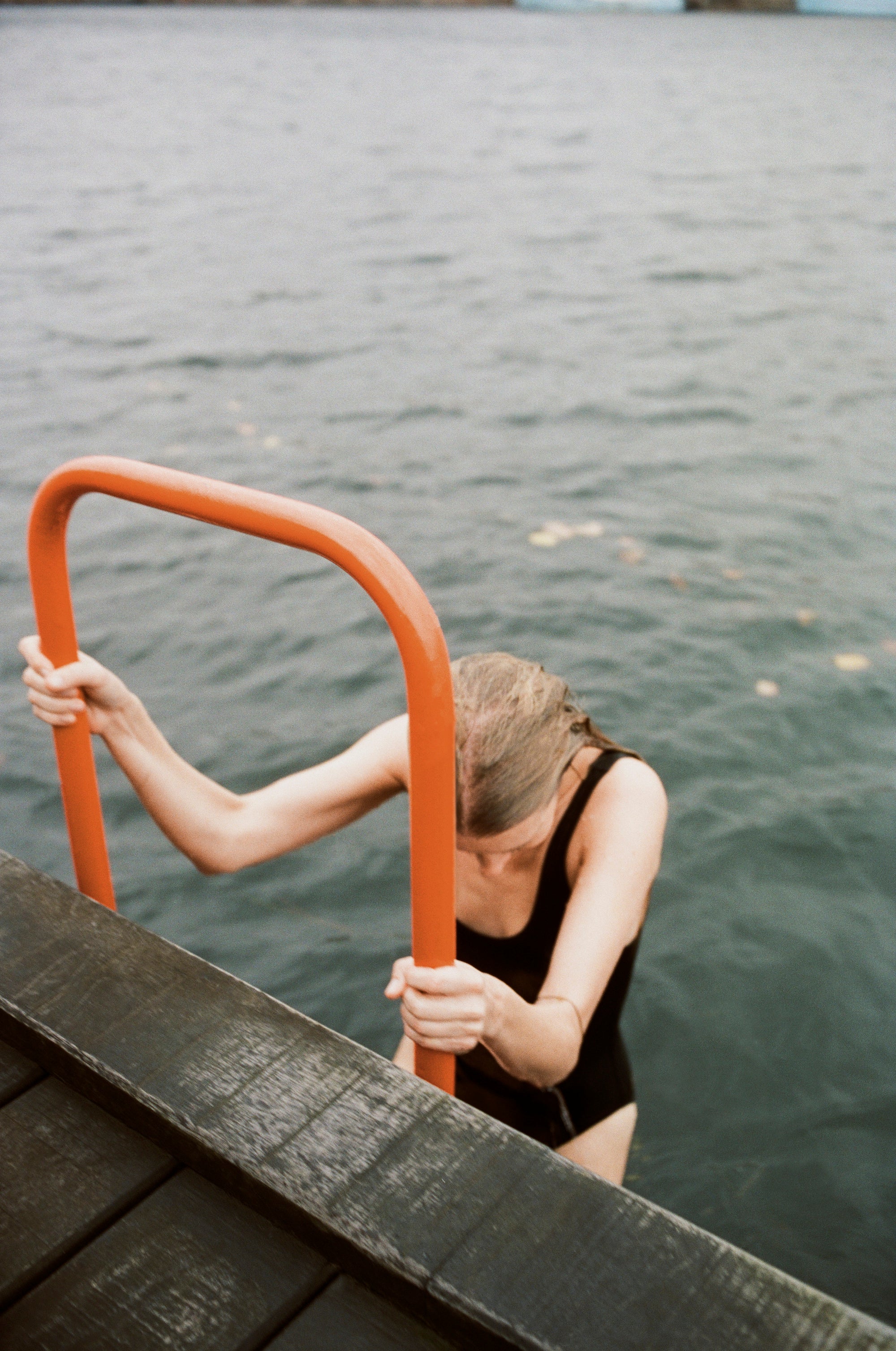 "As a child the Swedish island Lilla Kornö became my island. There was only around 20 houses there and the toilet was a shed, but they had created this feeling of luxury by adding some nice soaps. It still reminds me of this special magic that can appear when you surround yourself with a few good things and try to create these small everyday rituals."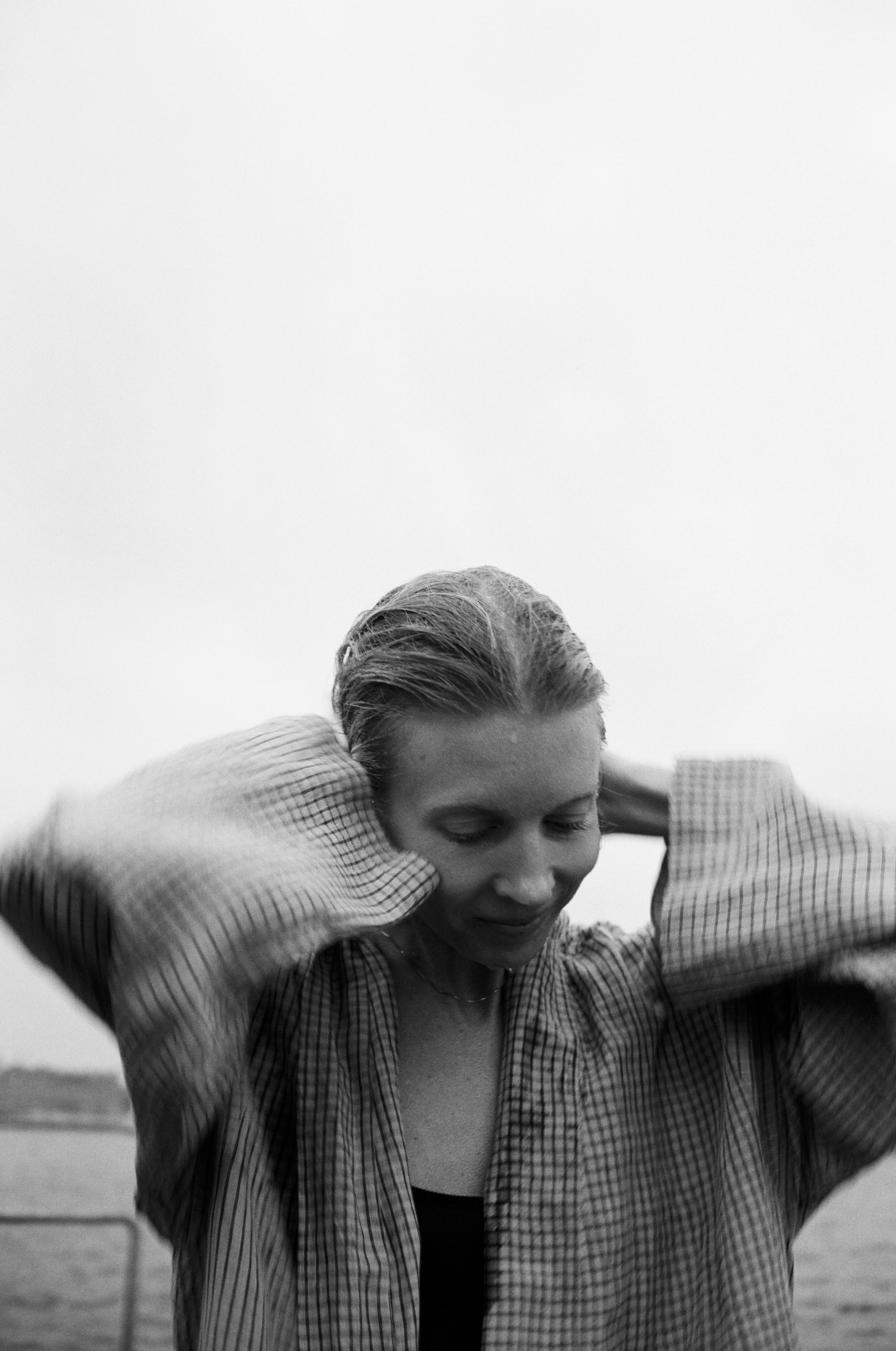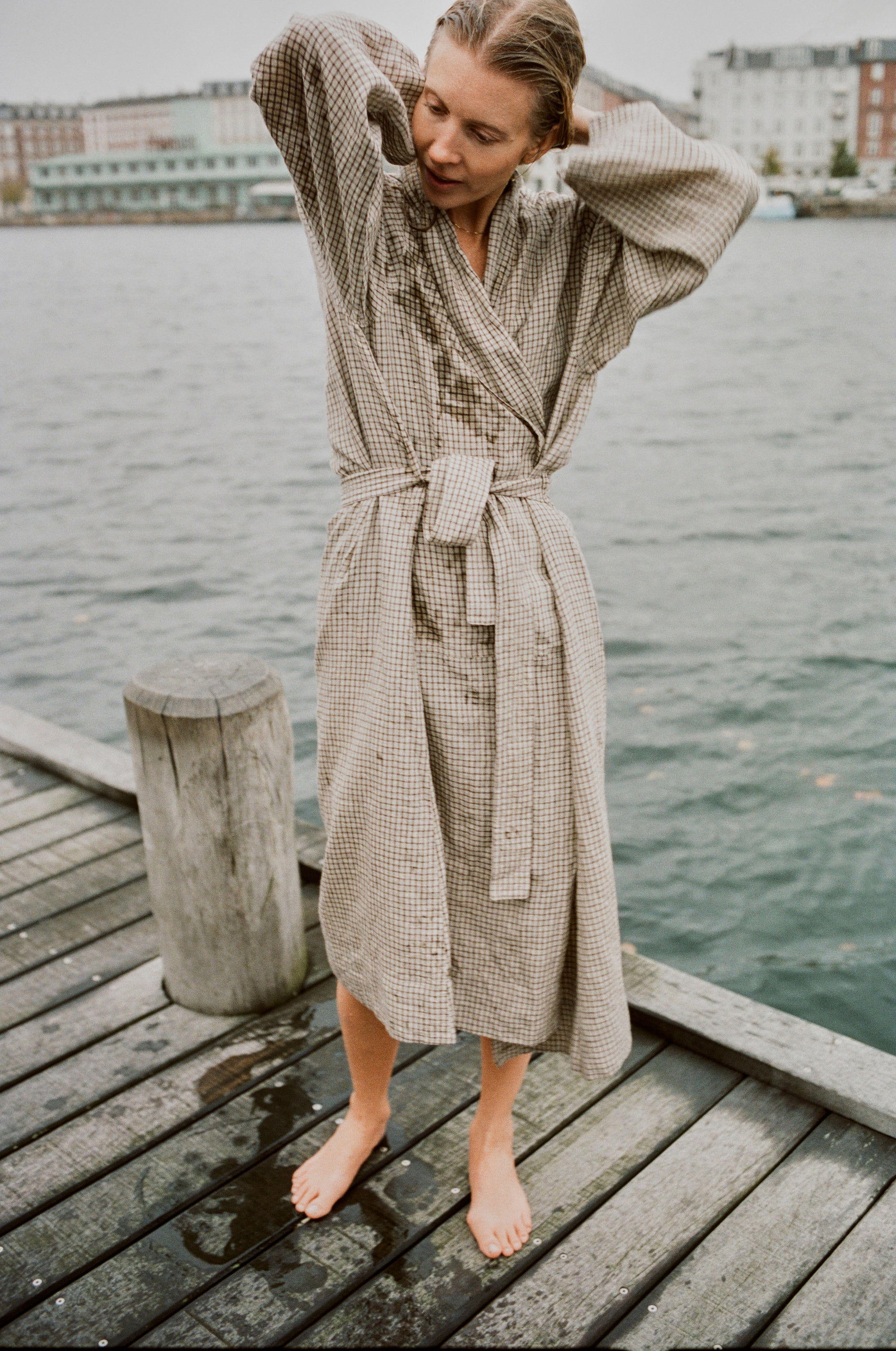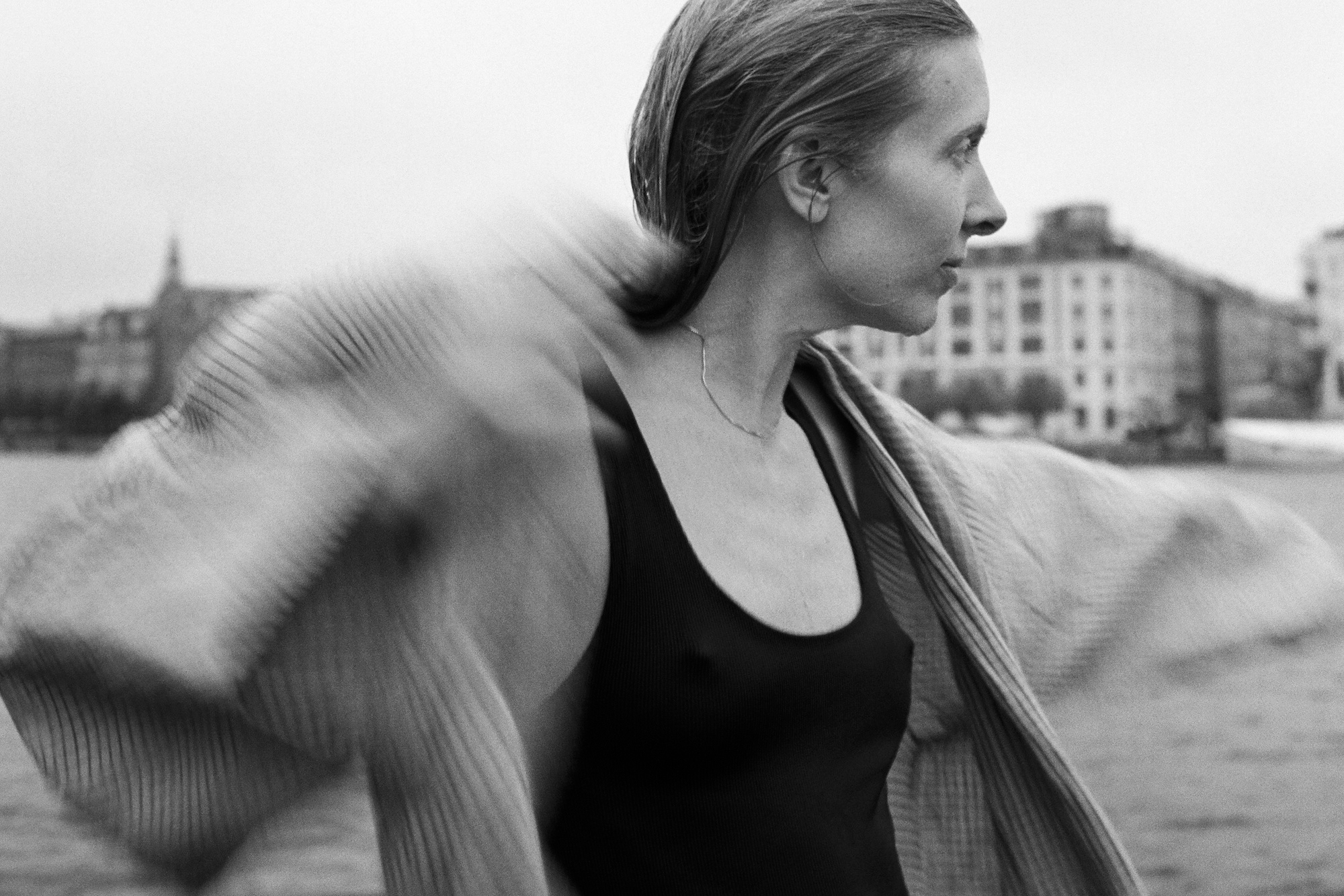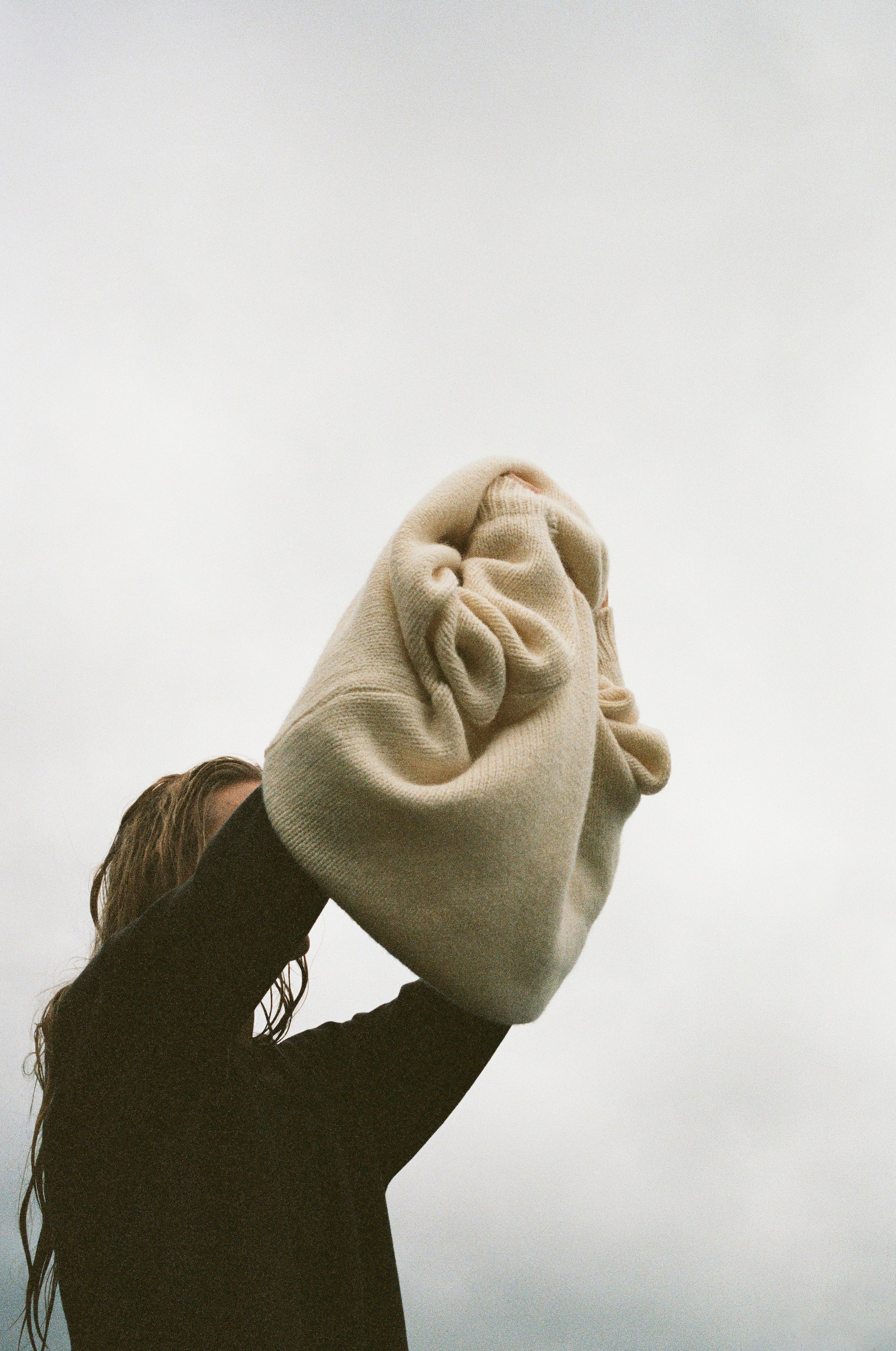 Her approach to simple living is reflected in everything she surrounds herself with in her cosy two-bedroom apartment in Christianshavn. A place where you easily sense that each single object is carefully selected:
"I prefer simplicity and I also cook very simple and with few good ingredients. To be surrounded by few good things requires a lot, but in the long run it leaves more time to focus. And then again, if you have few things, I believe you will worship them even more."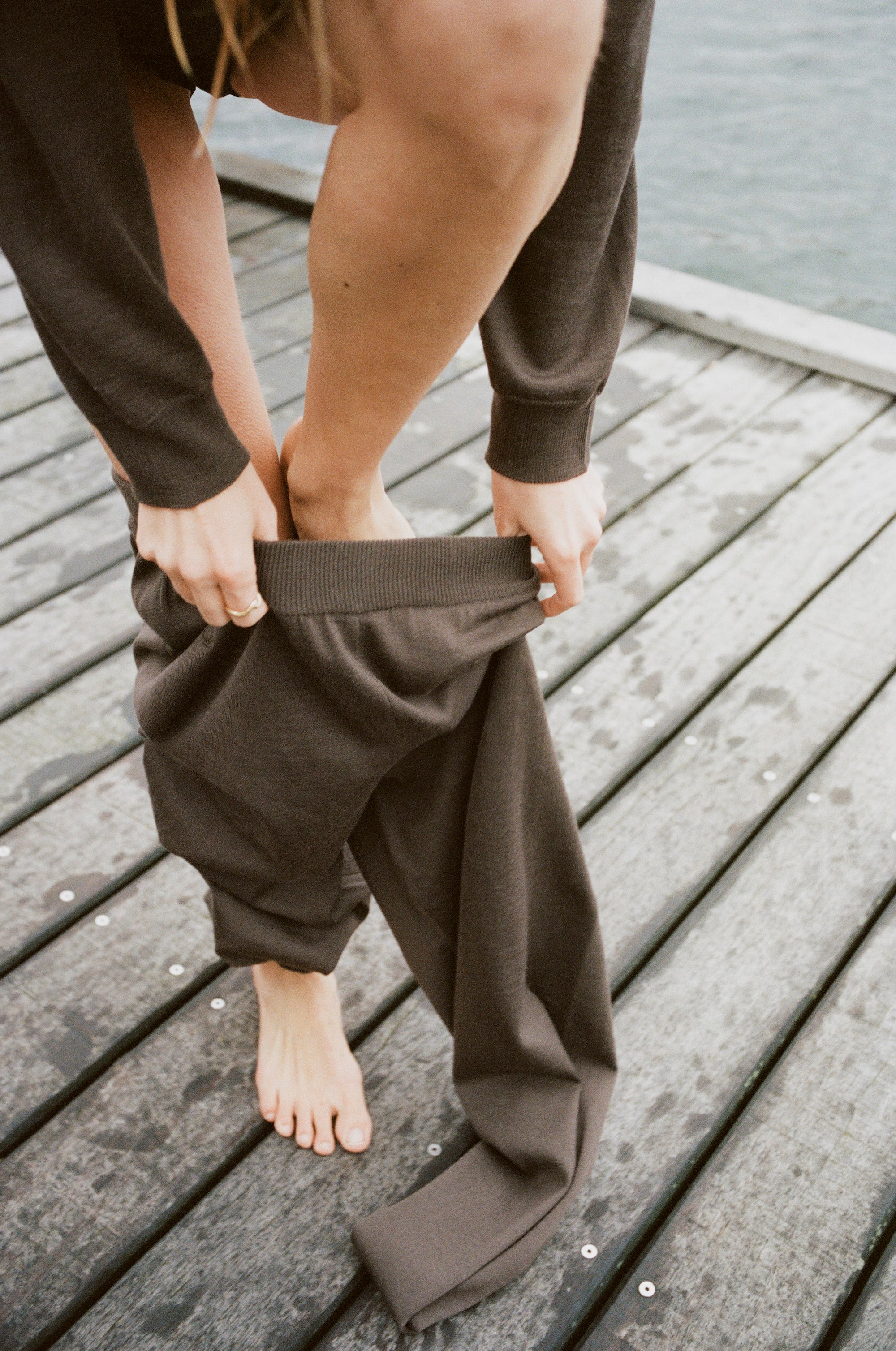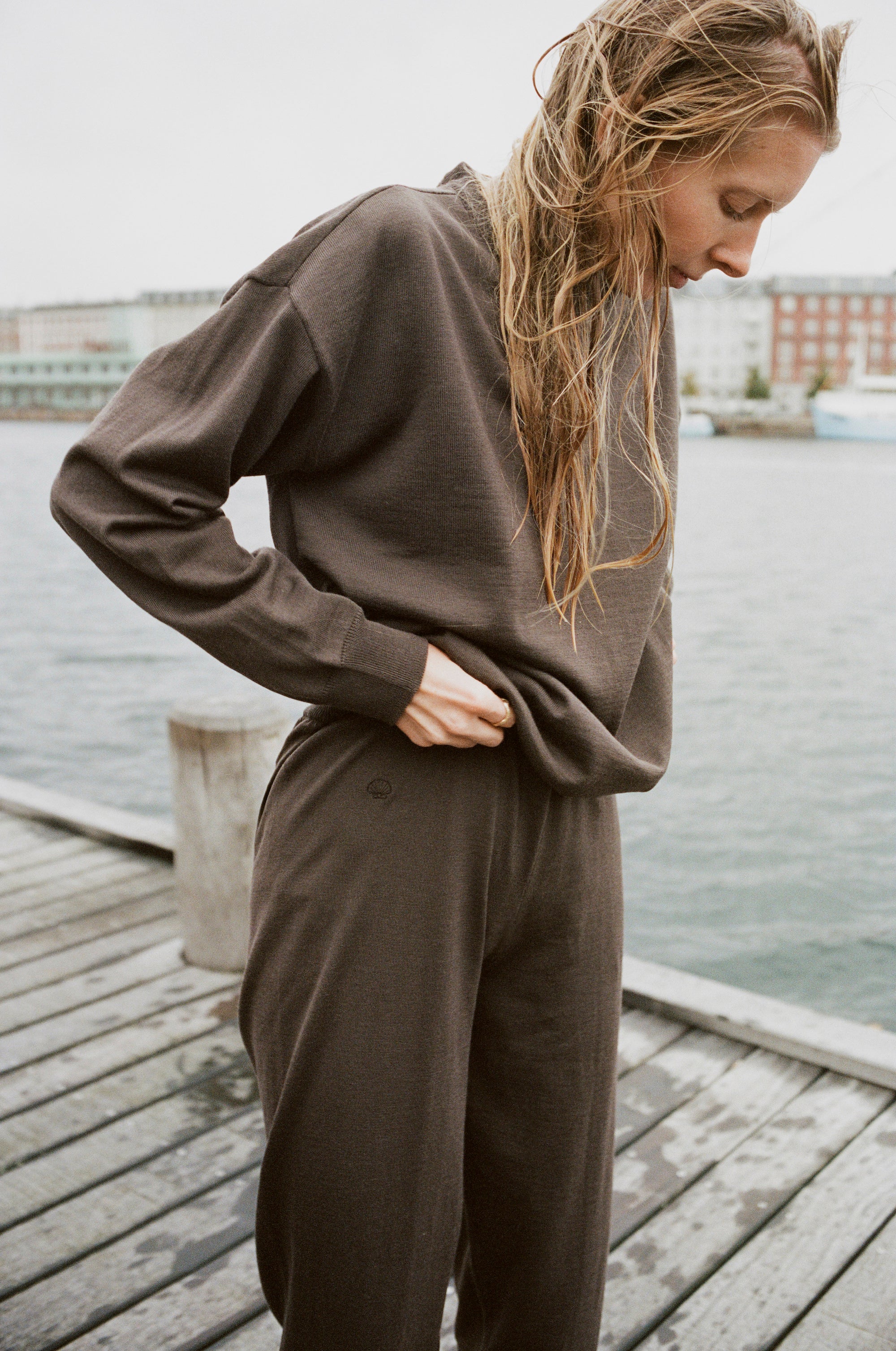 Please note that the images are subject to copyrights and are solely for internal use. Accordingly, the images may not in any way be distributed.