Our approach to conscious fashion

As a brand striving for a better fashion industry, it is essential to us to keep challenging ourselves and at the same time stay true to our core values. Learn more about our conscious mindset below.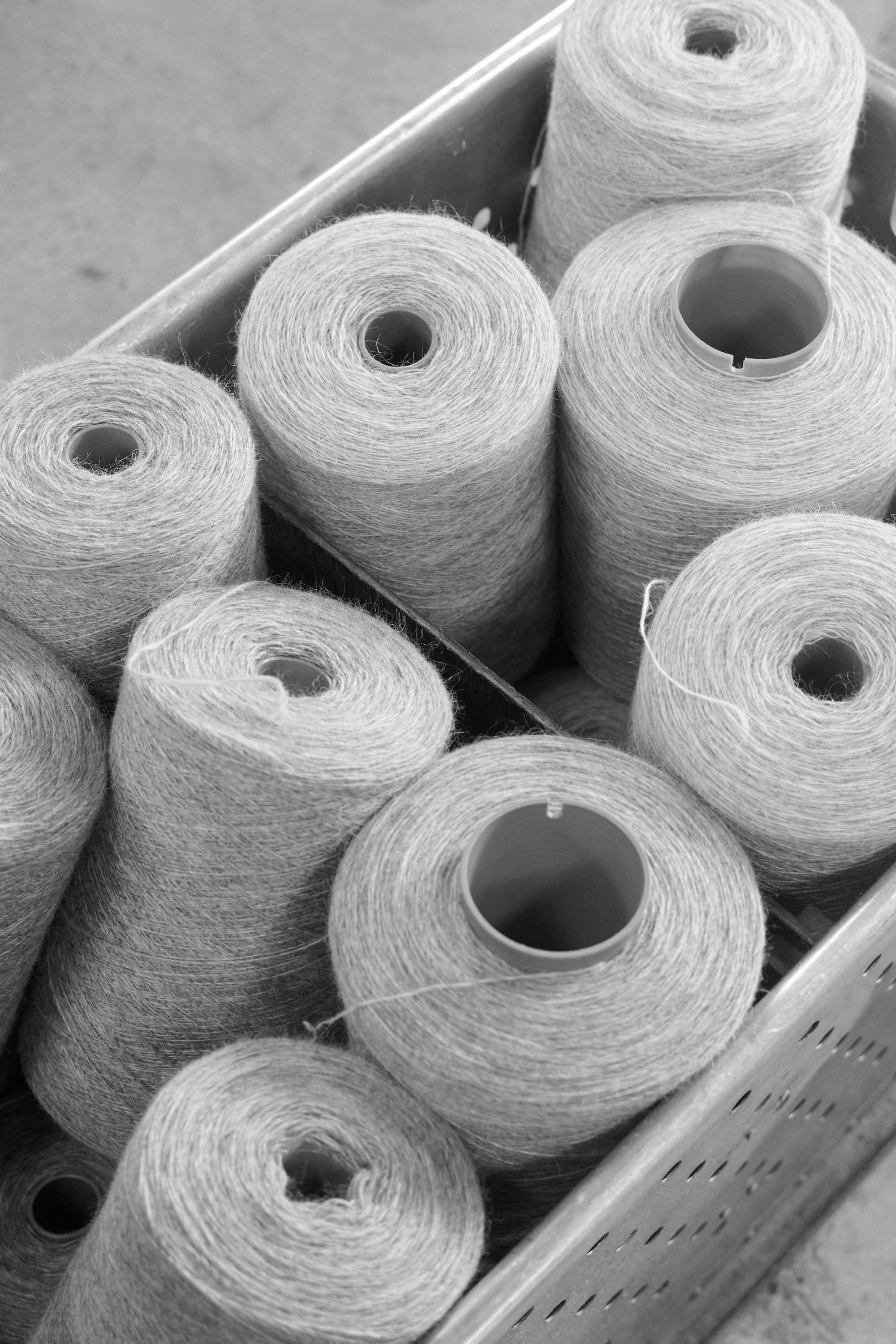 NATURAL MATERIALS
Our styles are made in natural material such as Danish wool, RWS certified wool, organic cotton, linen from regenerative agriculture in Europe and recycled cotton, wool, and cashmere. Because we believe natural and recycled materials are better for people and the planet.
MADE TO LAST
When we put a new style into the world, we want it to last for as long as possible. For that reason, all styles are made in high quality materials and designed to be worn season after season, year after year.
CRAFTSMANSHIP
Craftsmanship is essential to us. When we support local craftsmanship, in Denmark and in the rest of the world, we contribute to keeping these unique crafts alive and at the same time support cultures with strong historical roots. Living in a globalized world, we see this as crucial – from our signature knitwear made in Denmark to our collaborations with Indian weavers. We also offer knitting patterns to encourage you to knit at home – and at the same time contribute to even more craftsmanship and local production. 
FREE REPAIR
Our styles are made to last so let's make them last together. Should you need repair, we offer free repair in Denmark on all Skall Studio styles, regardless of purchasing date. You only have to pay for the shipping. Please contact our store or customer service here if you need help or if you need guidance on how to maintain your Skall Studio styles. Note: In some cases, we will not be able to repair the styles. At the moment, we are trying to establish collaborations with seamstresses abroad so we will be able to offer this service abroad as well.
UNDYED
Since we made our first Danish signature knitwear in 2014, we have worked with undyed styles. We love the beauty of natural colours, and the fact that they are an even more conscious choice. We also work with undyed linen and from SS23 we will introduce natural dyes.  
UNISEX
We made our first unisex style in 2014 – and on a regular basis new styles are added to this category. We like the idea of sharing as this also means minimizing your wardrobe – and less impact on the environment. 
CLASSIC COLLECTION
We have two main collections a year – and a Classic Collection available all year round. The Classic Collection includes our bestselling and classic styles which will be updated on a regular basis in terms of new colours and materials. When shopping these styles online, it minimizes returns and hereby CO2 as you will be familiar with your size. 
ANIMAL WELFARE
Animal welfare is a core value at Skall Studio, and we feel obliged to speak with the voice that animals do not have. For that reason, we never use fur and leather in our collections, just as the Skall sisters are vegetarians and do not own any fur and leather products. When working with the Danish sheep at Hjelholt Spinning Mill, we tend to see them as partners, instead of only contributors. For further info, we refer to our animal welfare policy which we will be happy to share on request. 
CERTIFICATIONS
We are GOTS certified, and our main suppliers are GOTS certified as well. In fact, 90% of our cotton styles are GOTS certified. It provides us with a transparent supply chain which makes us able to trace and document each step in the production. From fibers to final product. Look for the GOTS logo in the care label and hang tag of our cotton styles – or look for GOTS in the individual product descriptions on our website. Besides our Danish wool, our wool is either RWS certified or GOTS certified.
WORKING CONDITIONS
It is at the core of our business to have a close connection with our suppliers, and we always visit the factories in person. We will look to always offer an open, respectful, trustful, and supportive role to all the people to whom we are lucky to be in business with. Abroad as well as in our own office. Also, we engage in equally beneficial relationships with our suppliers and encourage them to work even more responsible. We are GOTS certified and several of our suppliers are as well.For further info, we refer to our Code of Conduct which ensures that all parties are aligned with our values as well as our terms and conditions. 
MONOFIBRES
We strive to work with monofibres whenever possible. For our SS23 collection 87% of the styles are made in monofibres.
PACKAGING
Orders are always wrapped in FSC™ certified tissue paper and delivered in FSC™ certified paper bags or in FSC™ certified cardboard boxes.