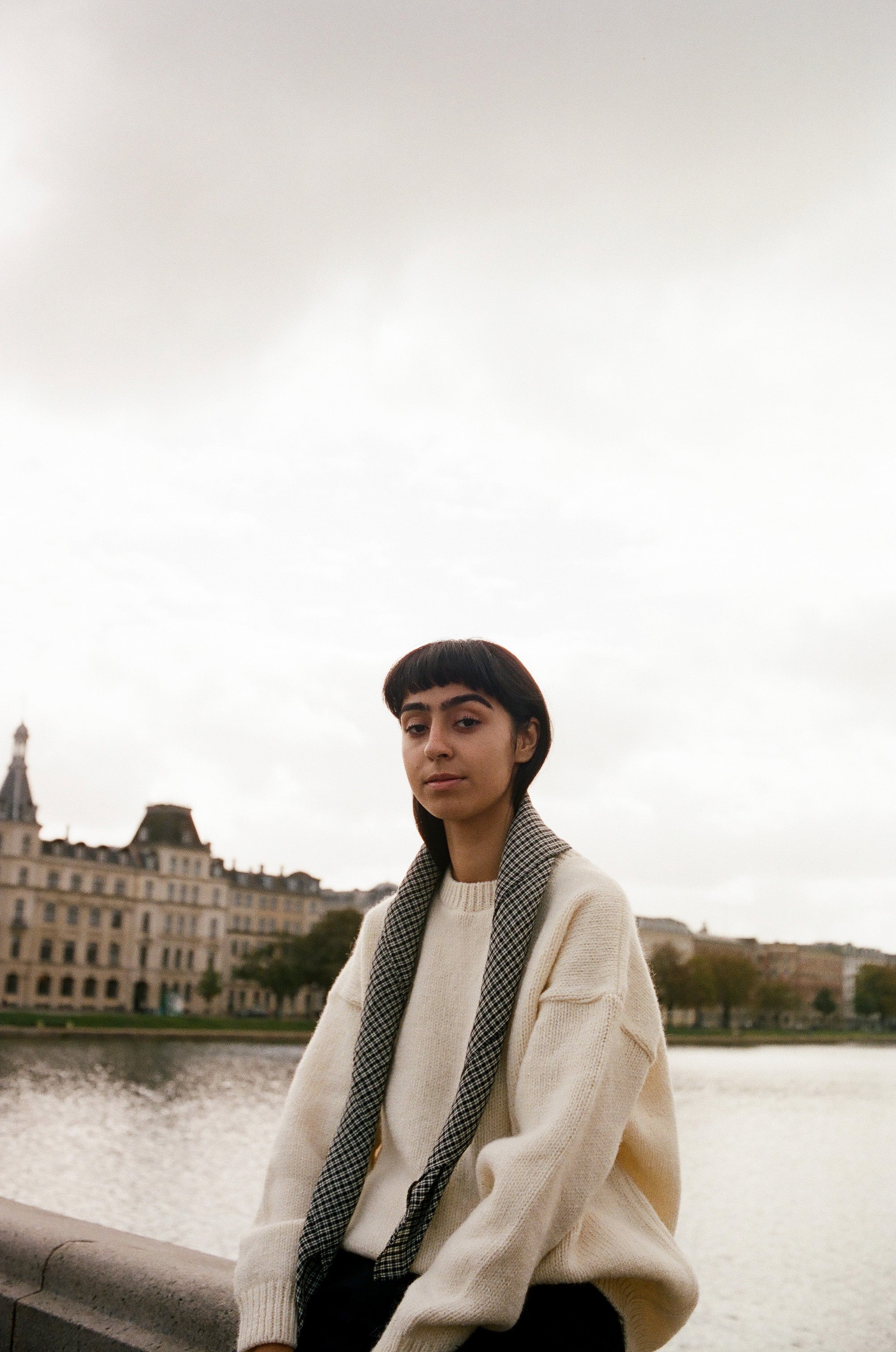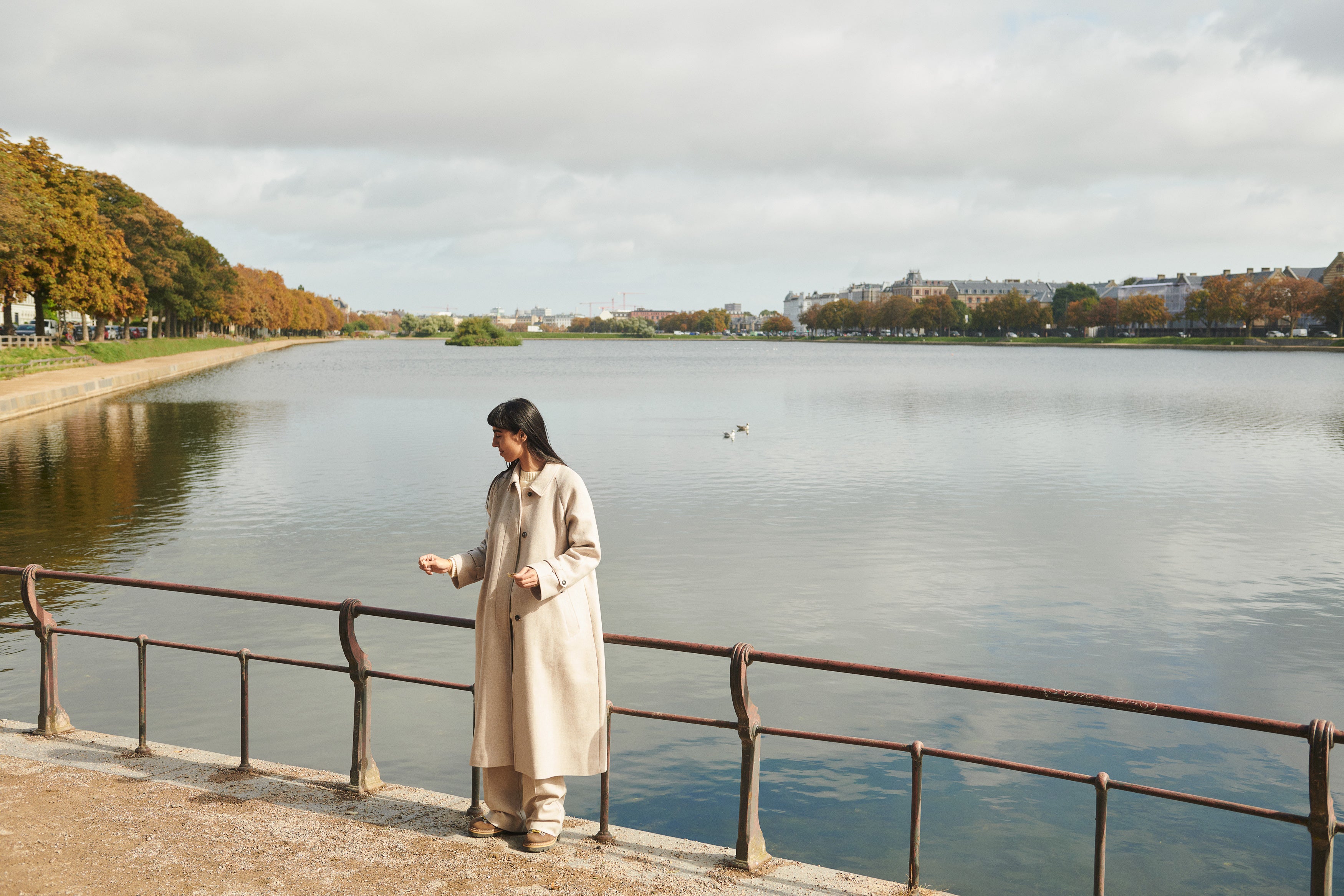 If you have seen Danish stylist Fatimah Gabriella in the streets of Copenhagen, at our Spring Summer 22 show – or even been so lucky to meet her in person, you have undoubtedly noticed that she is a quite extraordinary person. She speaks clearly and precisely, so that you really listen. She is self-confident, has plenty of humor – but first and foremost she is a loving human being who is not afraid of interacting with others.

"Some people may be a little surprised if they do not know me already," she says about her ability to interact and refers to her Arabic-Persian background where you are not afraid of interacting with each other.
There is no doubt that Fatimah Gabriella has been through a lot of things even though she is only 23, and that it has shaped her and made her more robust than most others at her age.

Fatimah was only seven years when she fled from Iraq with her family. Coming to Denmark was a radical change that forced her to take responsibility at an early age, but at the same time she learned to navigate different cultures: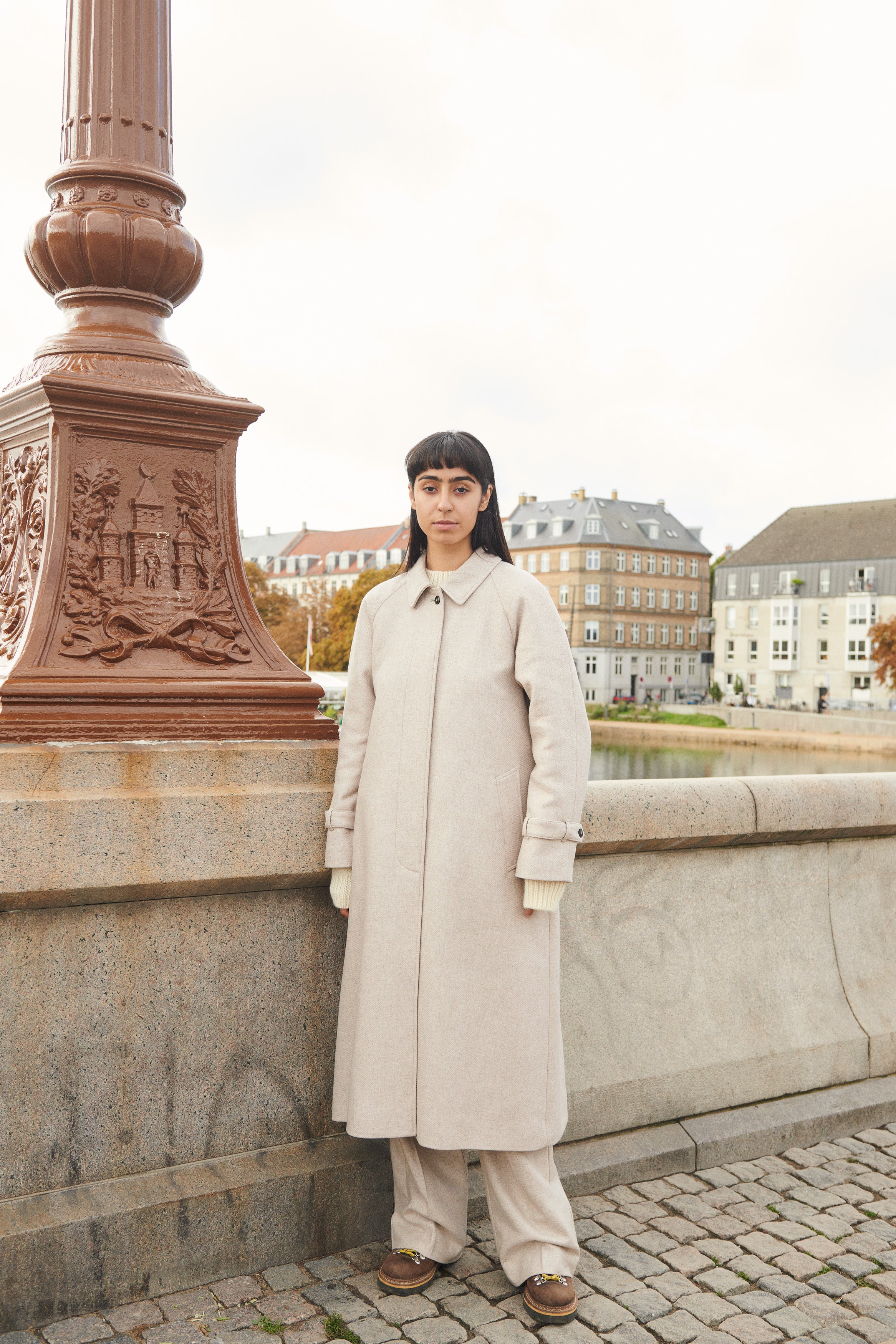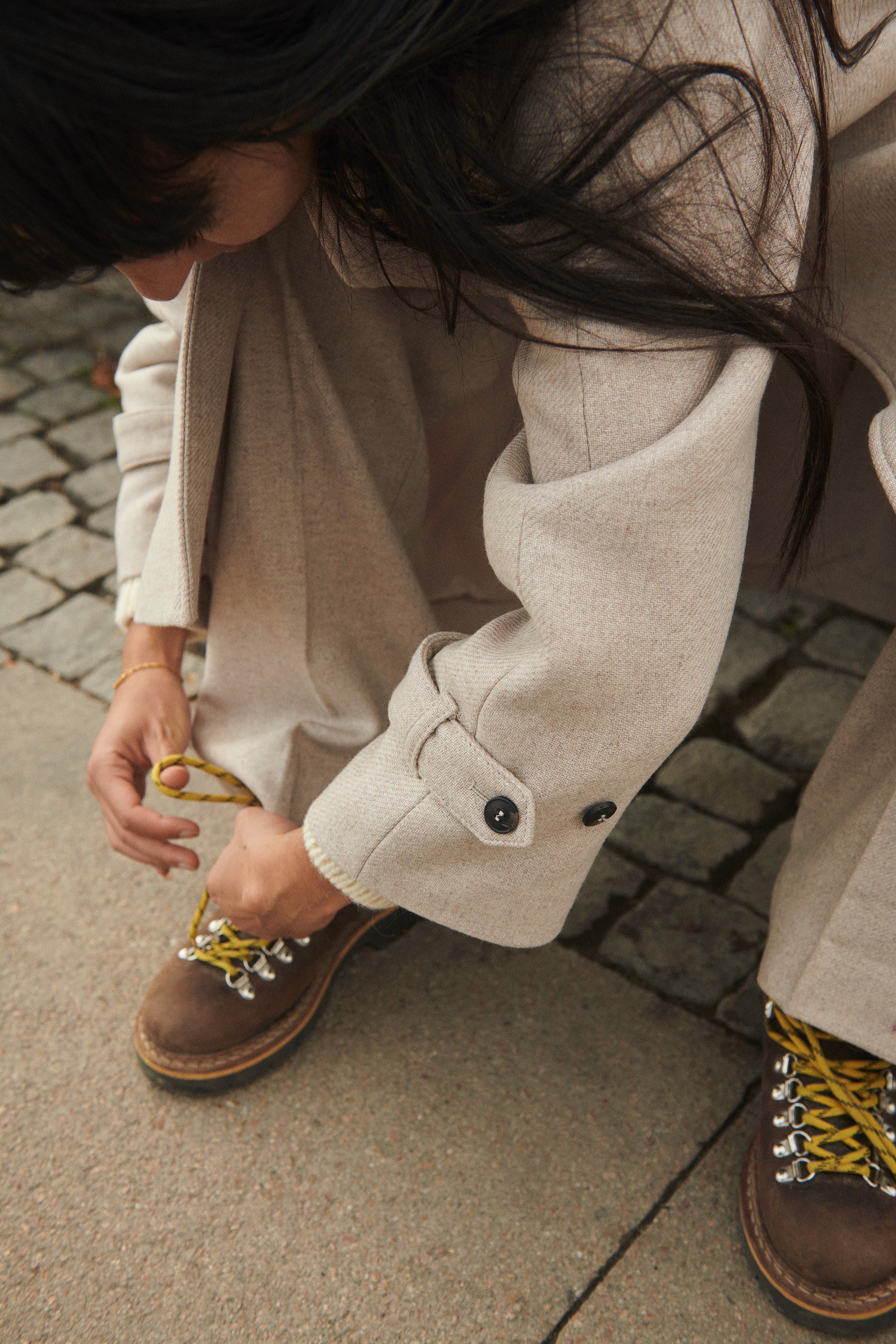 "As we moved to Denmark, I took over many practical tasks at home, and at an early age I gained much responsibility. At the same time, I had to balance between all sorts of things. I had to figure out how to navigate in an ethnic-Danish room and how to navigate in the Islamic, Persian and Arabic room. I have always spent an enormous amount of energy analyzing why people acted as they did based on their culture. Today it has become a strength," she says and reveals that people always think she is older than she actually is.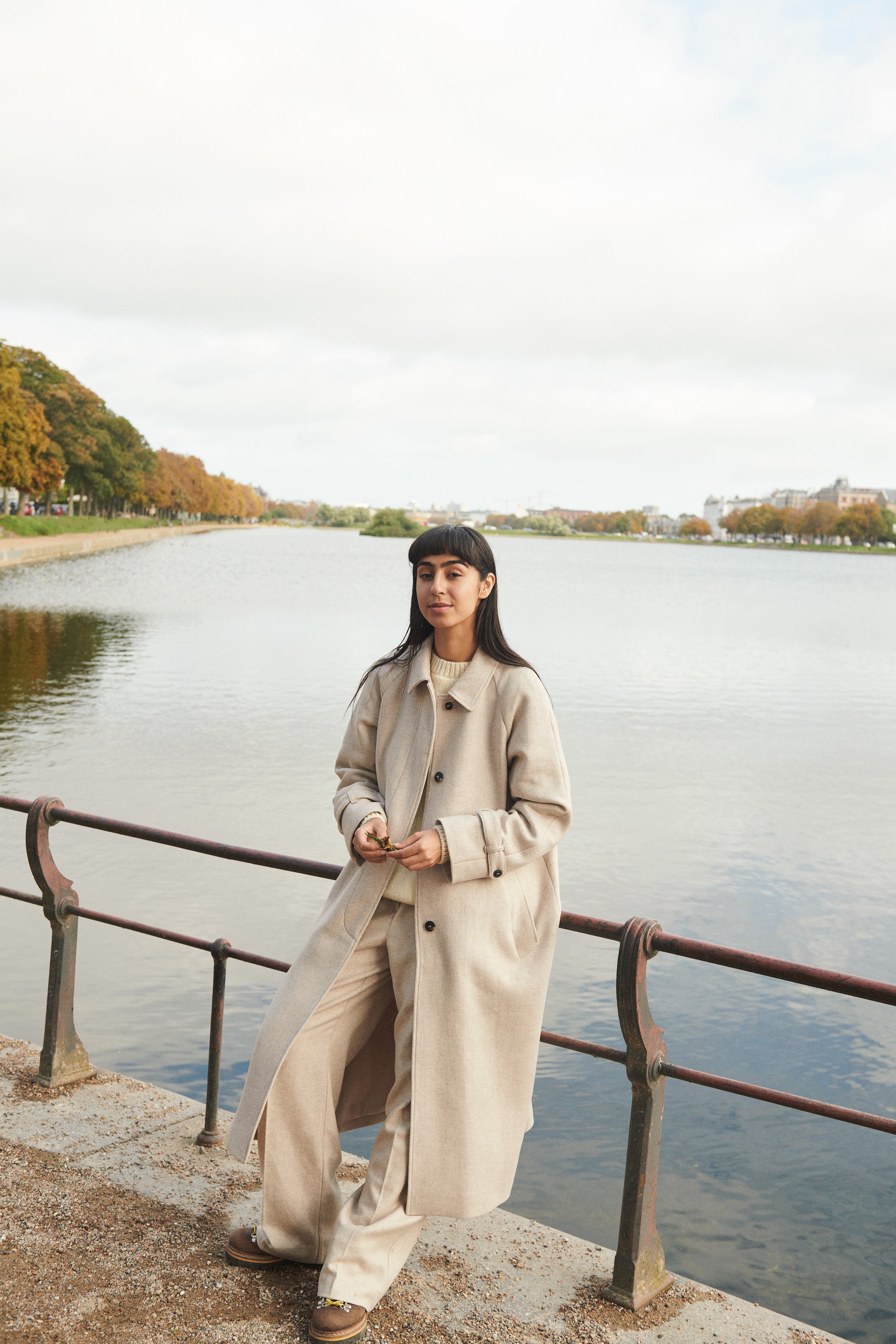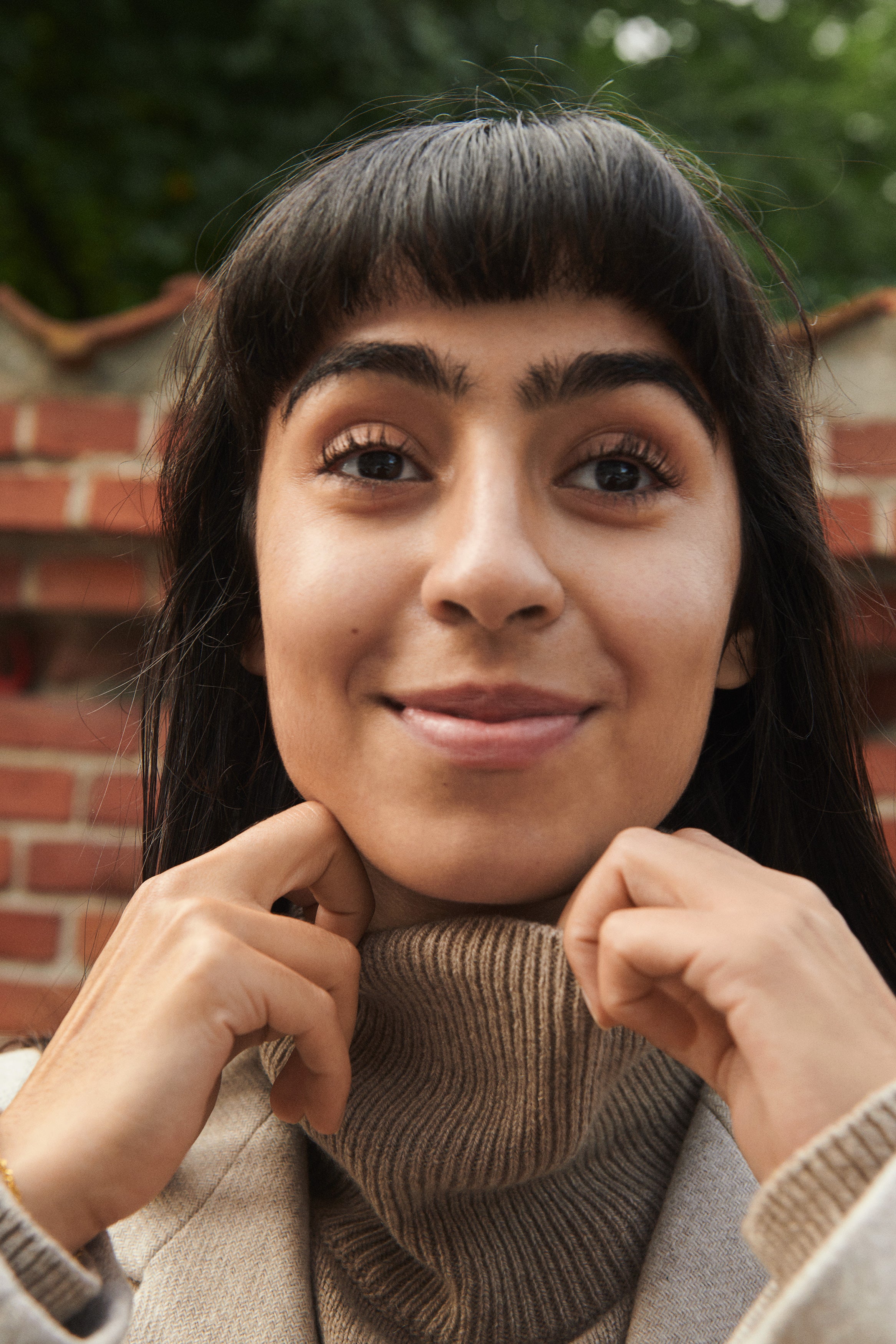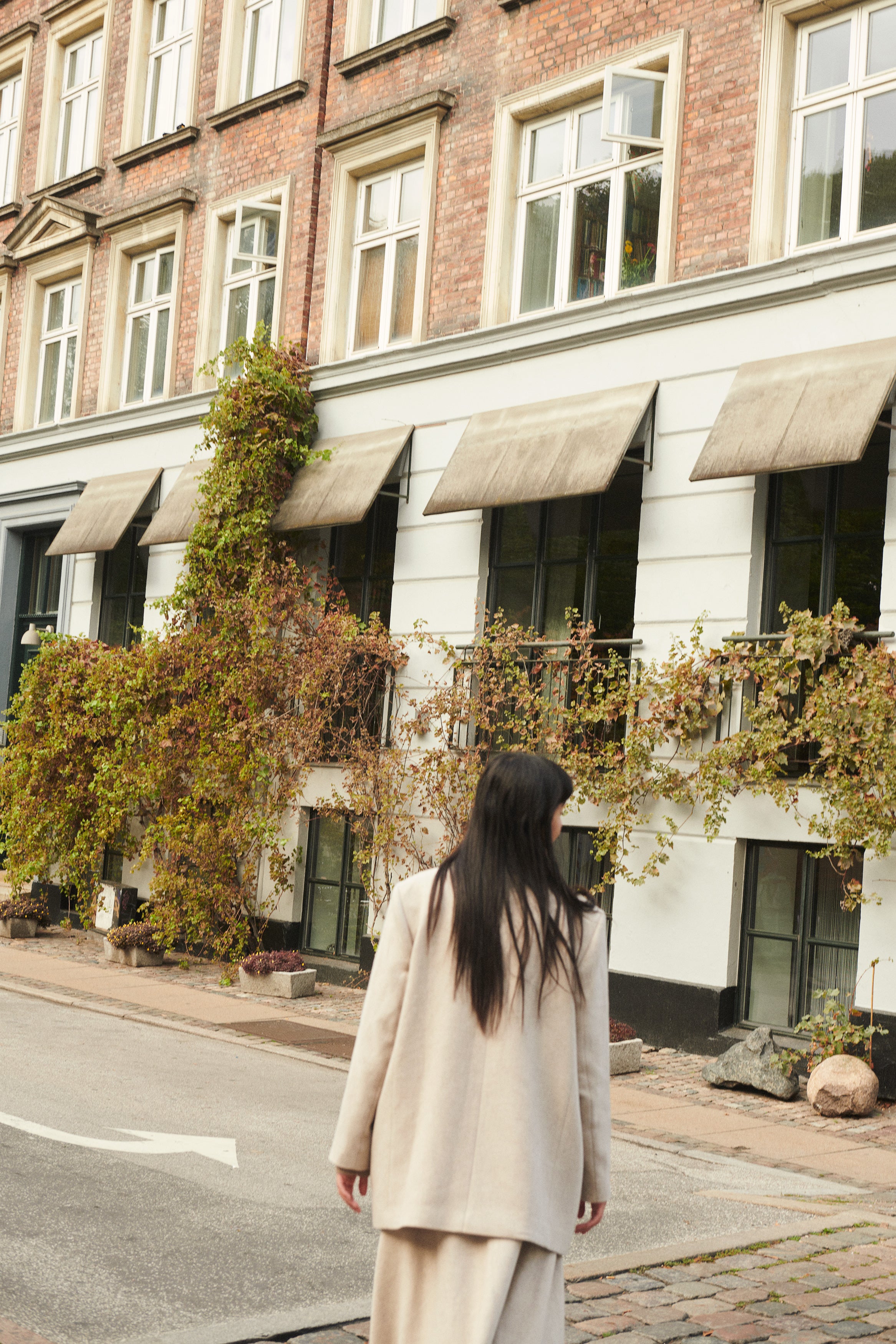 The ability to navigate in different cultures and unite them is something she has taken with her into her professional work as stylist. Oversize silhouettes and layer upon layer in combination with street inspired pants and kaftans have a clear reference to ethnic fashion:

"I am very inspired by street culture because it leaves room for diversity. At the same time, it is important for me to show that you can look good in styles with a loose fit. In my opinion, it does not need to be tight to look beautiful. To be covered up is also a way to respect my culture and my parents. Luckily it is a thing at the moment – I think, it would have been difficult for me to have gained success in the 00s with its low-waisted jeans and tight dresses" she says and reveals that styling is also a way for her to communicate.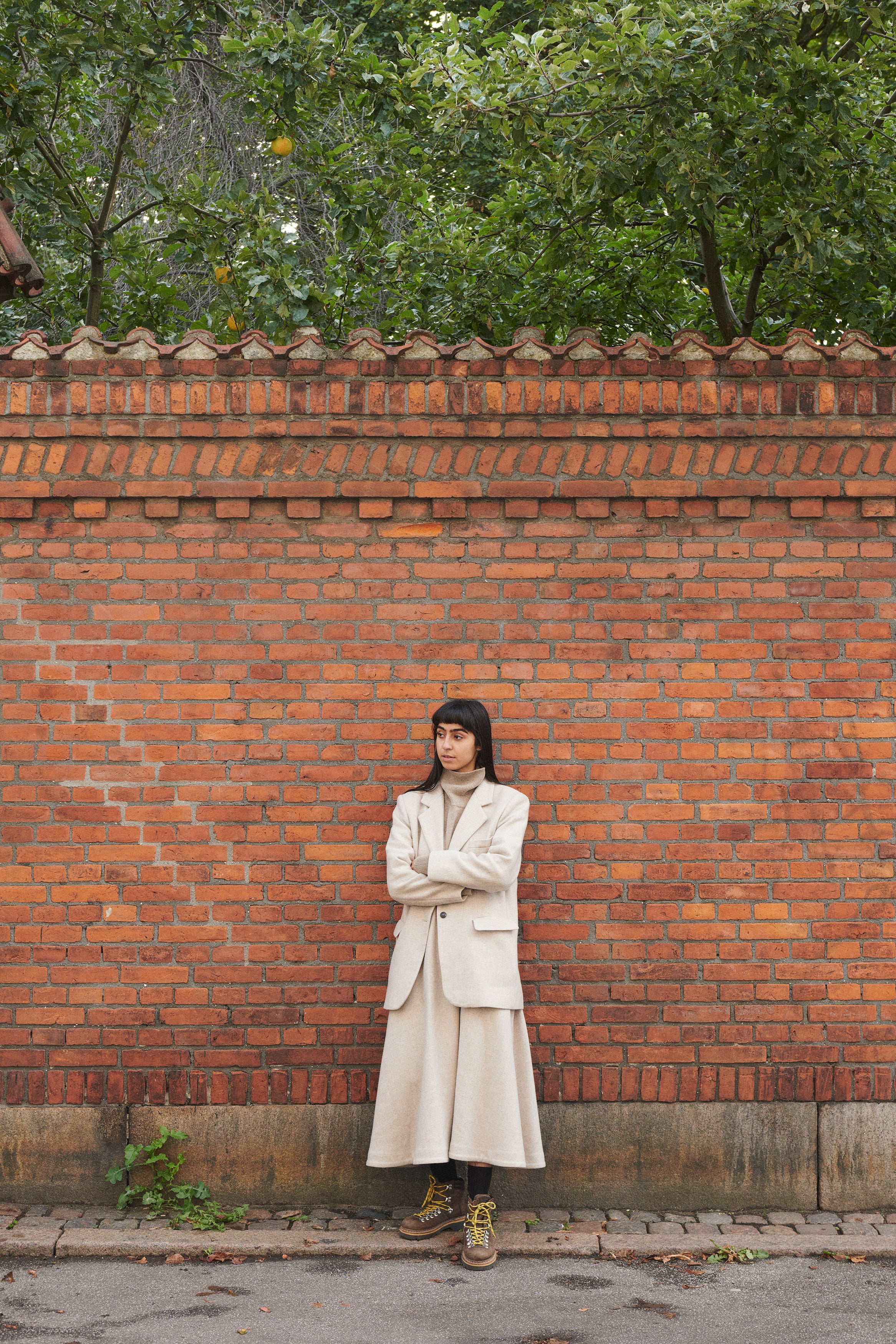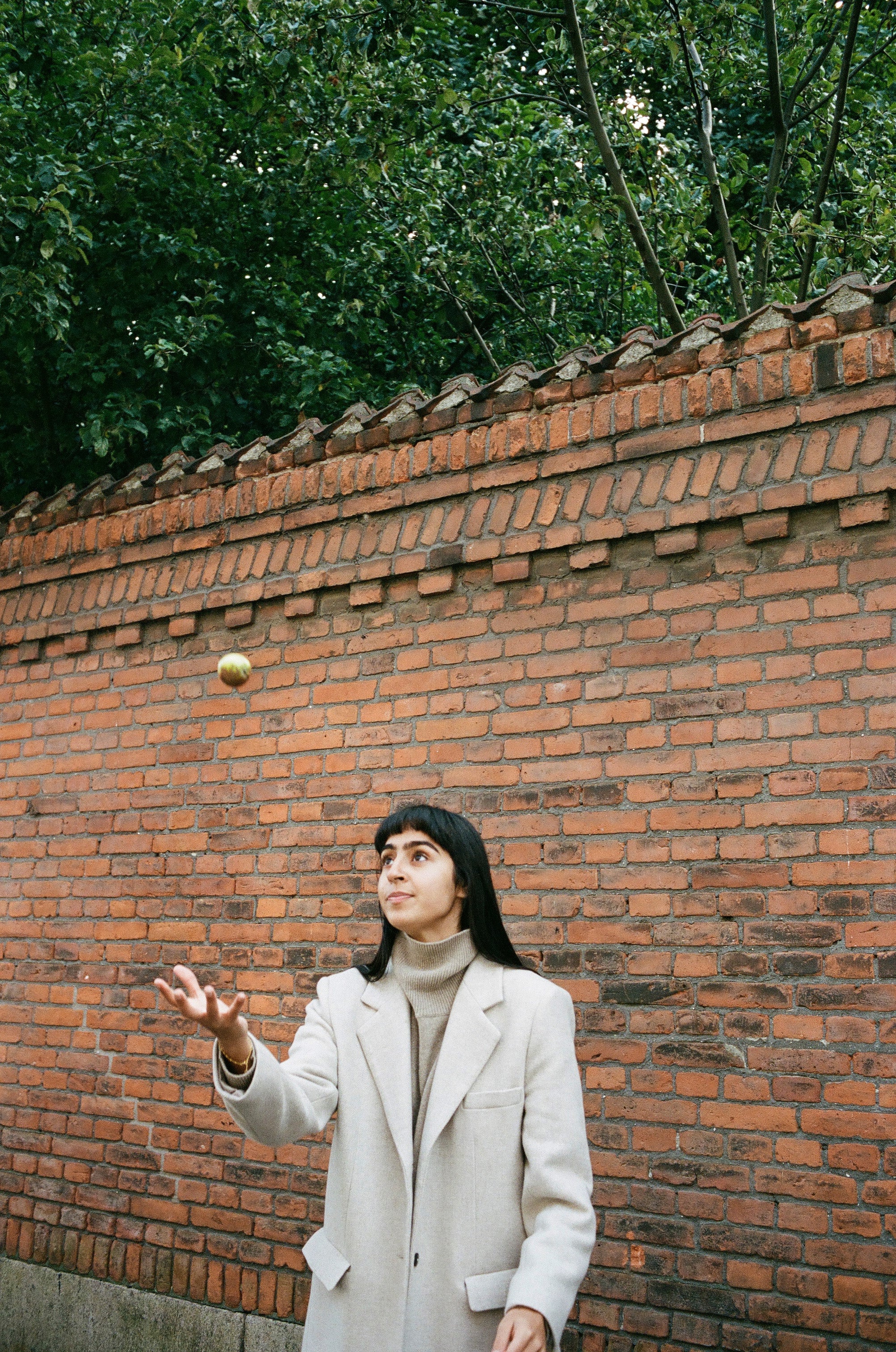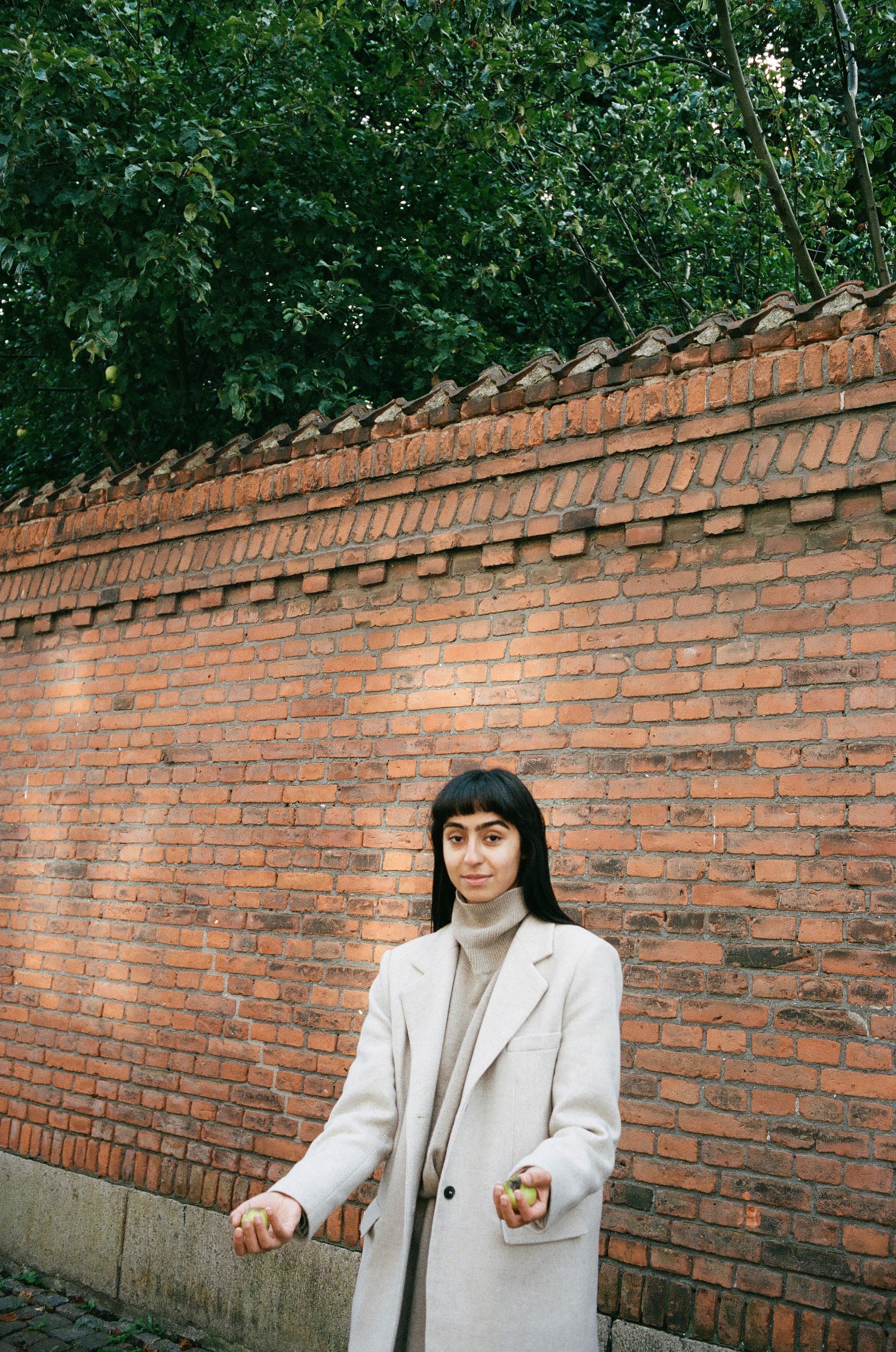 "Part of the reason why I work within the visual field is because it allows me to express myself. Through the years there have been things that I felt I was not allowed to say out loud – styling has been my way of dealing with this." She holds her breath for quite a while. It is no secret that she has had her things to struggle with. "Once in a while I still have some issues, but I think it is very important to choose your battles and be aware that some things take more time," as she puts it.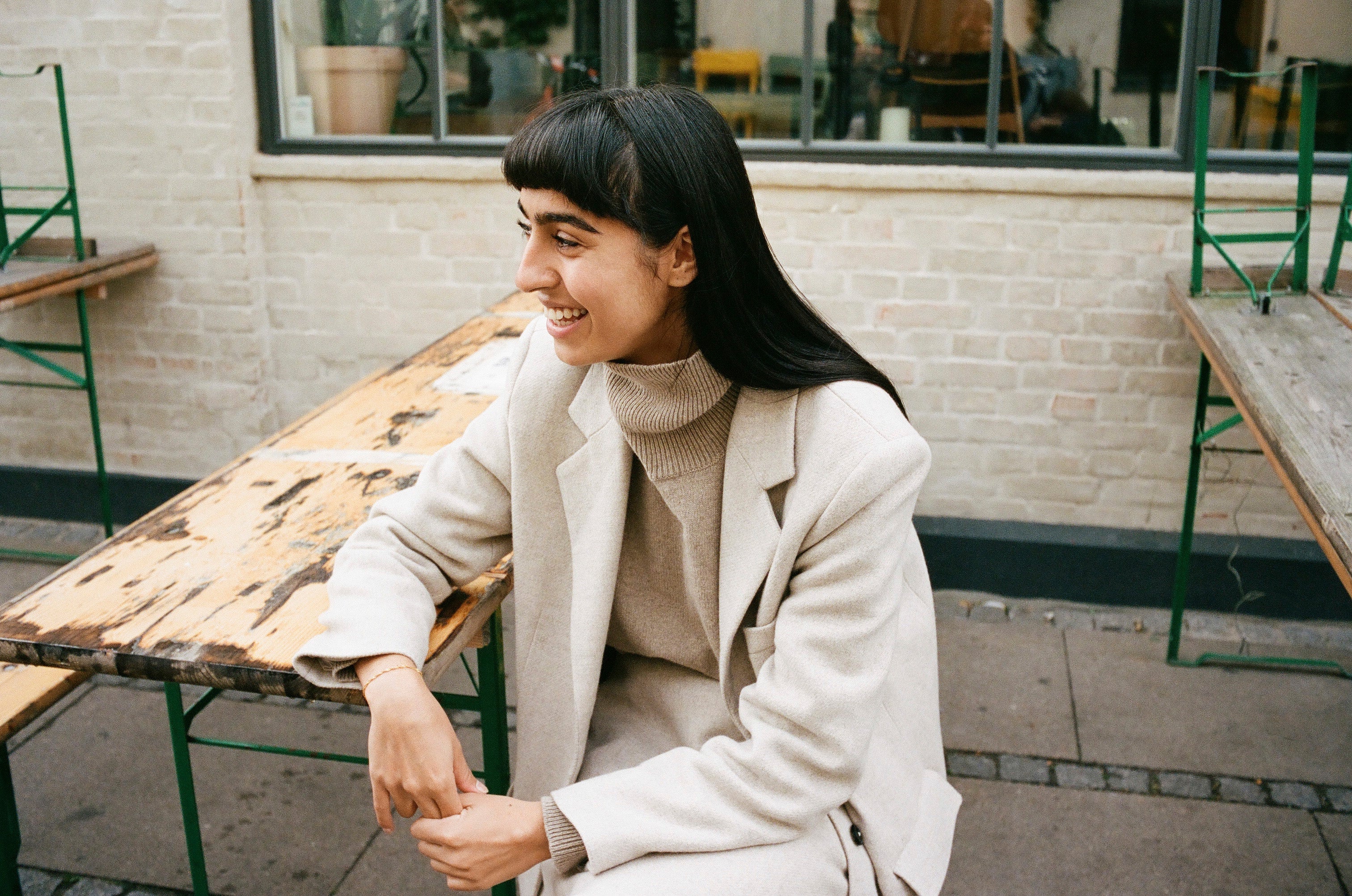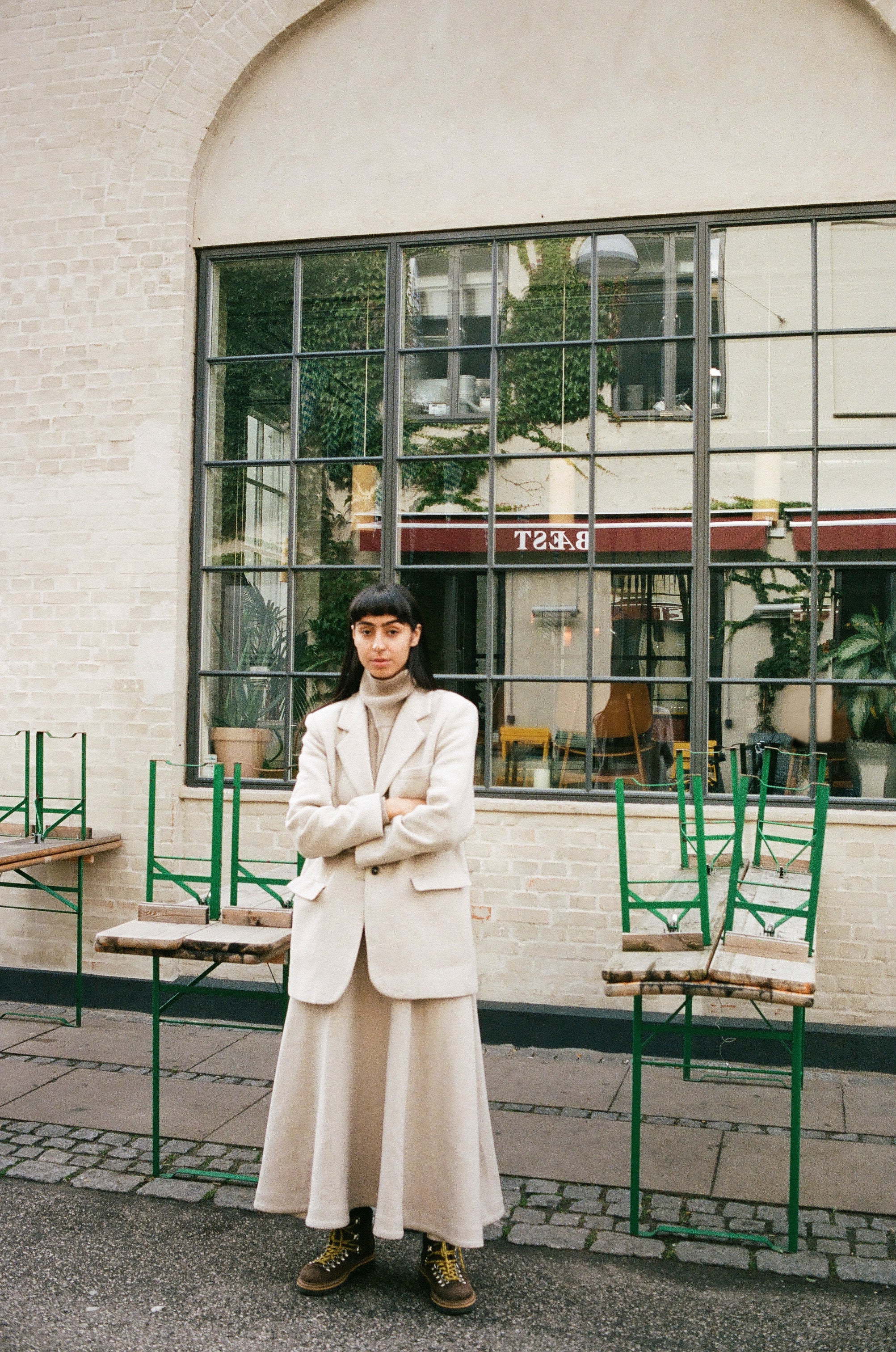 Apparently, Fatimah Gabriella has spent a lot of time understanding, analyzing and navigating. At the same time, she has such a great vibe around her – she almost seems like a magnet to other people. But where does this energy come from?

"People do not know this, but my morning routine includes listening to old rap songs that my siblings and I used to listen to. When I listen to these songs, I become like…"

She gesticulates without completing the sentence. Instead, she continues.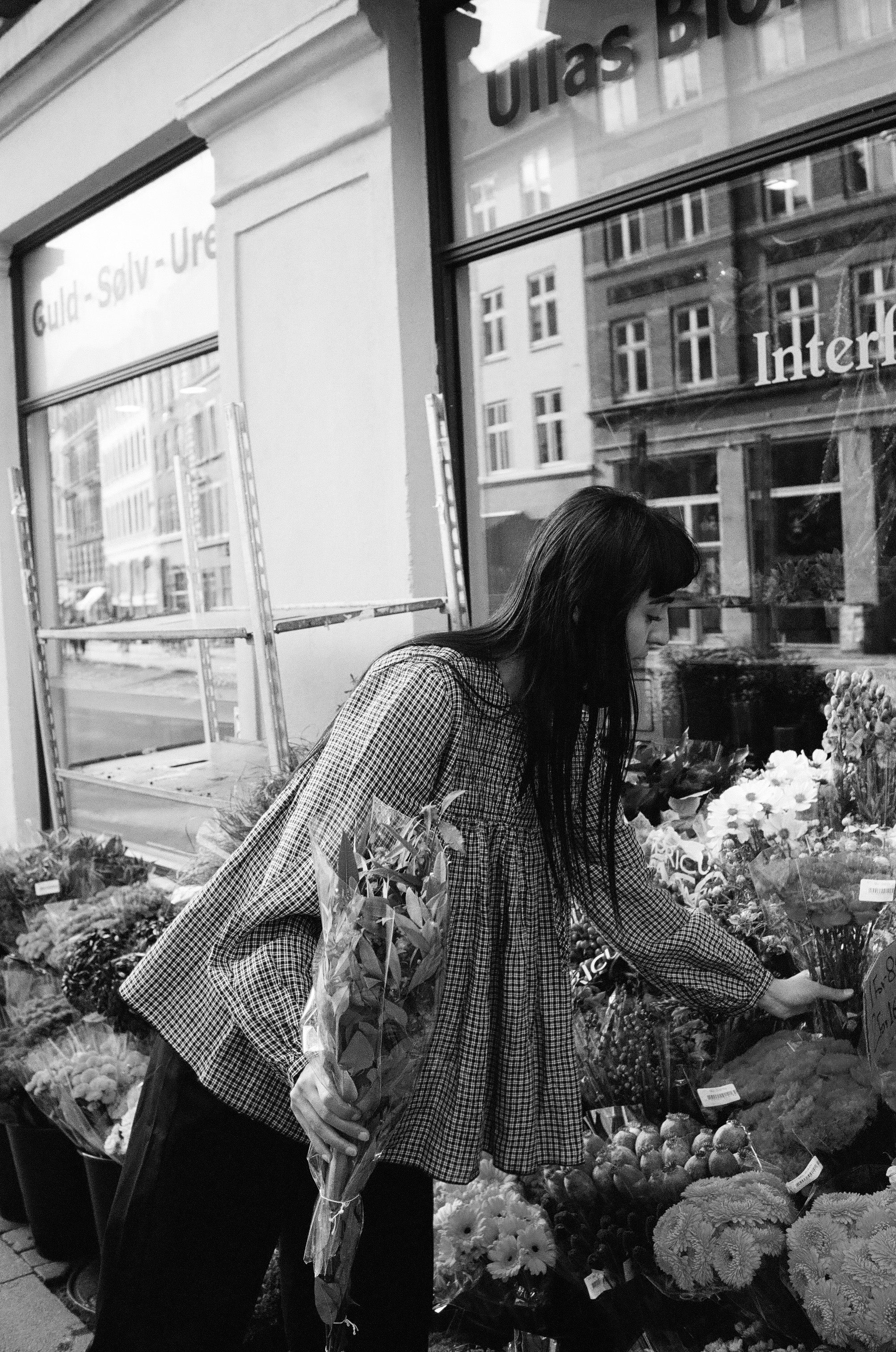 "I have this rather cheeky side which is very important to me as conversations become much easier when you meet people with this attitude. You can always be an excuse for yourself and talk about how unfair life can be, but it is so boring. I have chosen to turn my background and what I have been through into something positive," she says and adds:

"I feel that God is always present, and it gives me an inner peace. God knows all my thoughts, also the ones I choose not to say out loud."
Fatimah Gabriella lives in the city district Nørrebro, known for its diversity. Nørrebro has been part of her Danish journey from the very beginning. It is also the place where she recently bought her first apartment together with her fiancé Ditlev, who studies space technology and sends satellites into space. A nerd like herself, she says.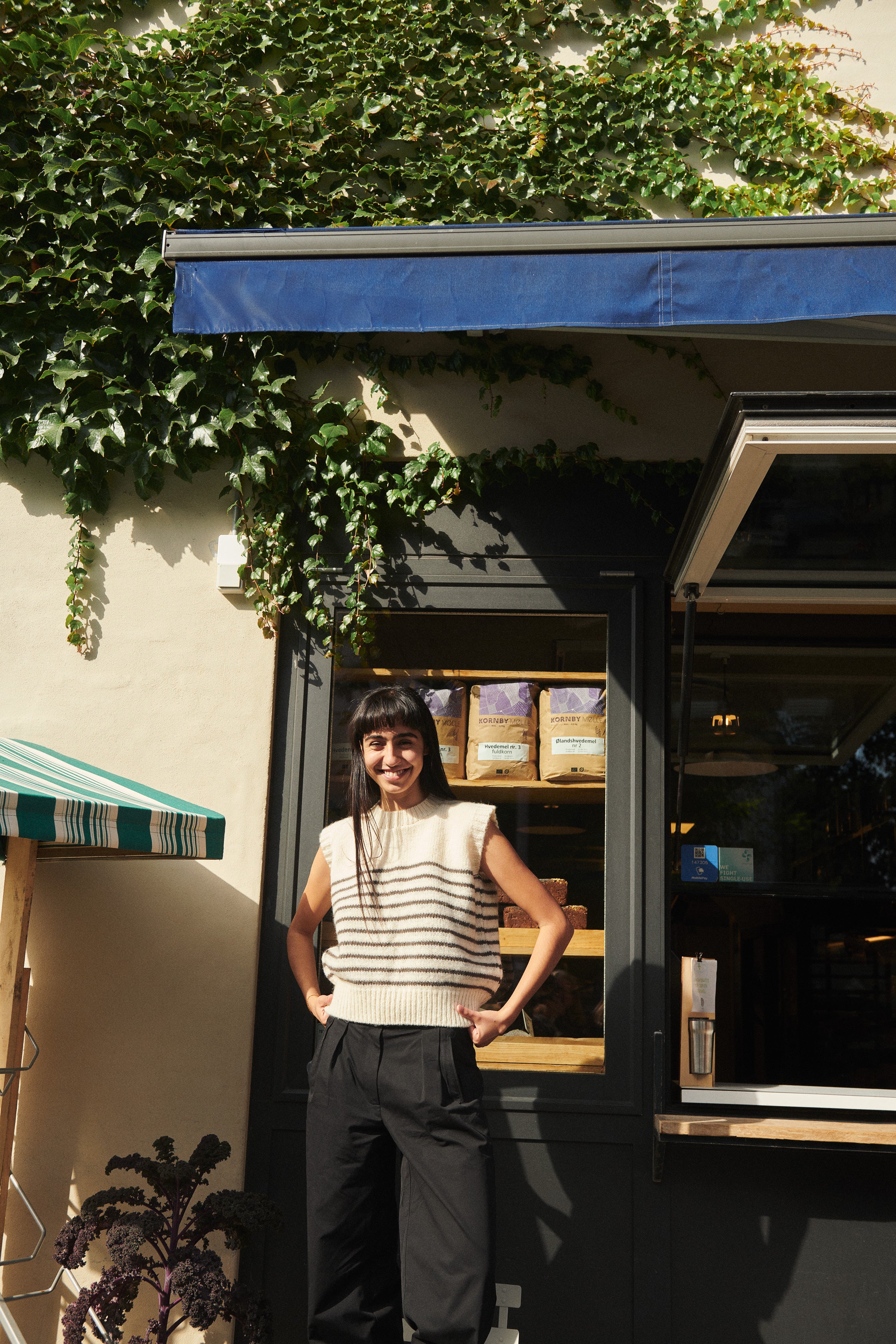 "Nørrebro was the place I started and the place I keep coming back to. When I get children, I want them to grow up here. It feels like the right place to be. At the same time, it reflects and combines the two cultures I am raised with."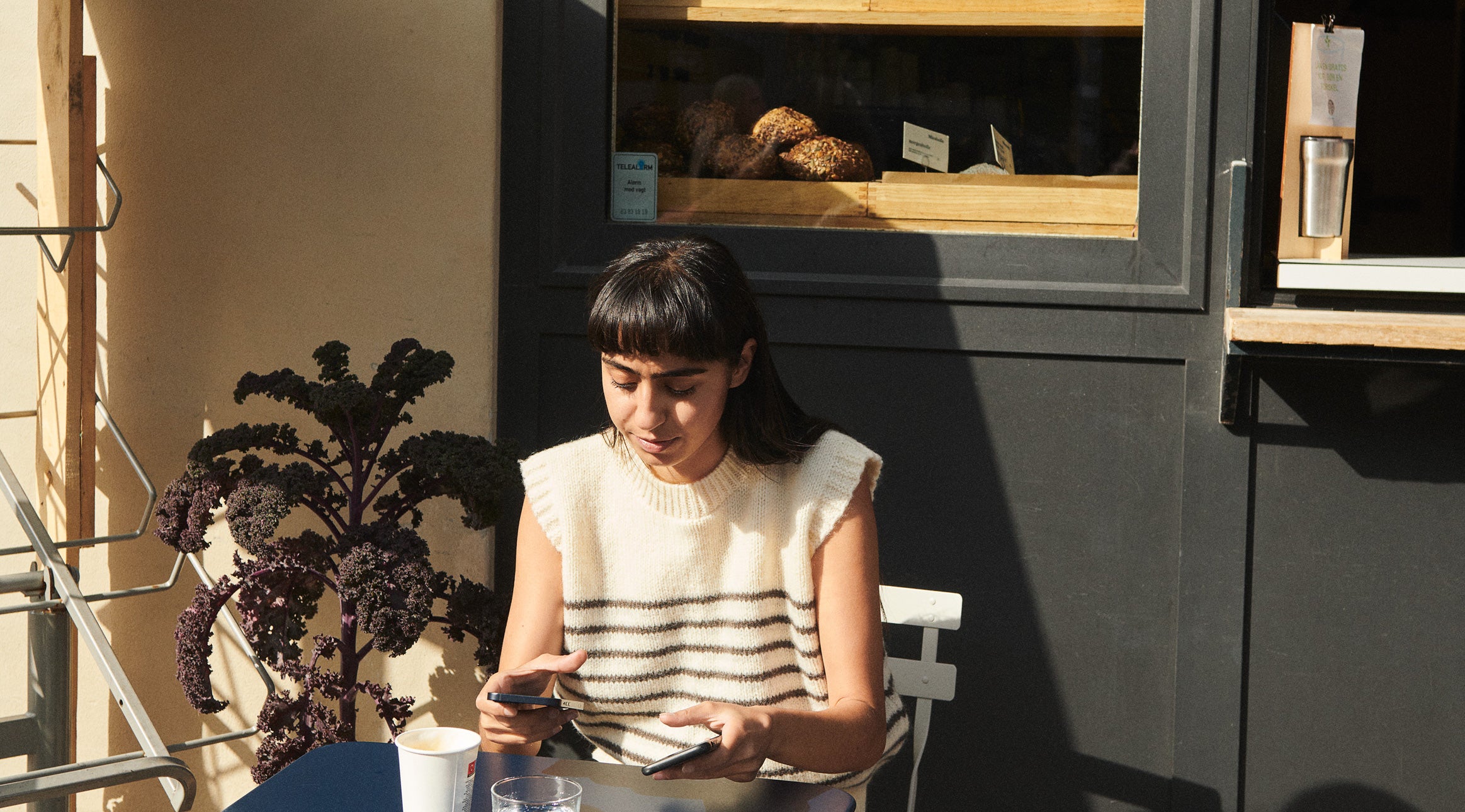 Please note that the images are subject to copyrights and are solely for internal use. Accordingly, the images may not in any way be distributed.