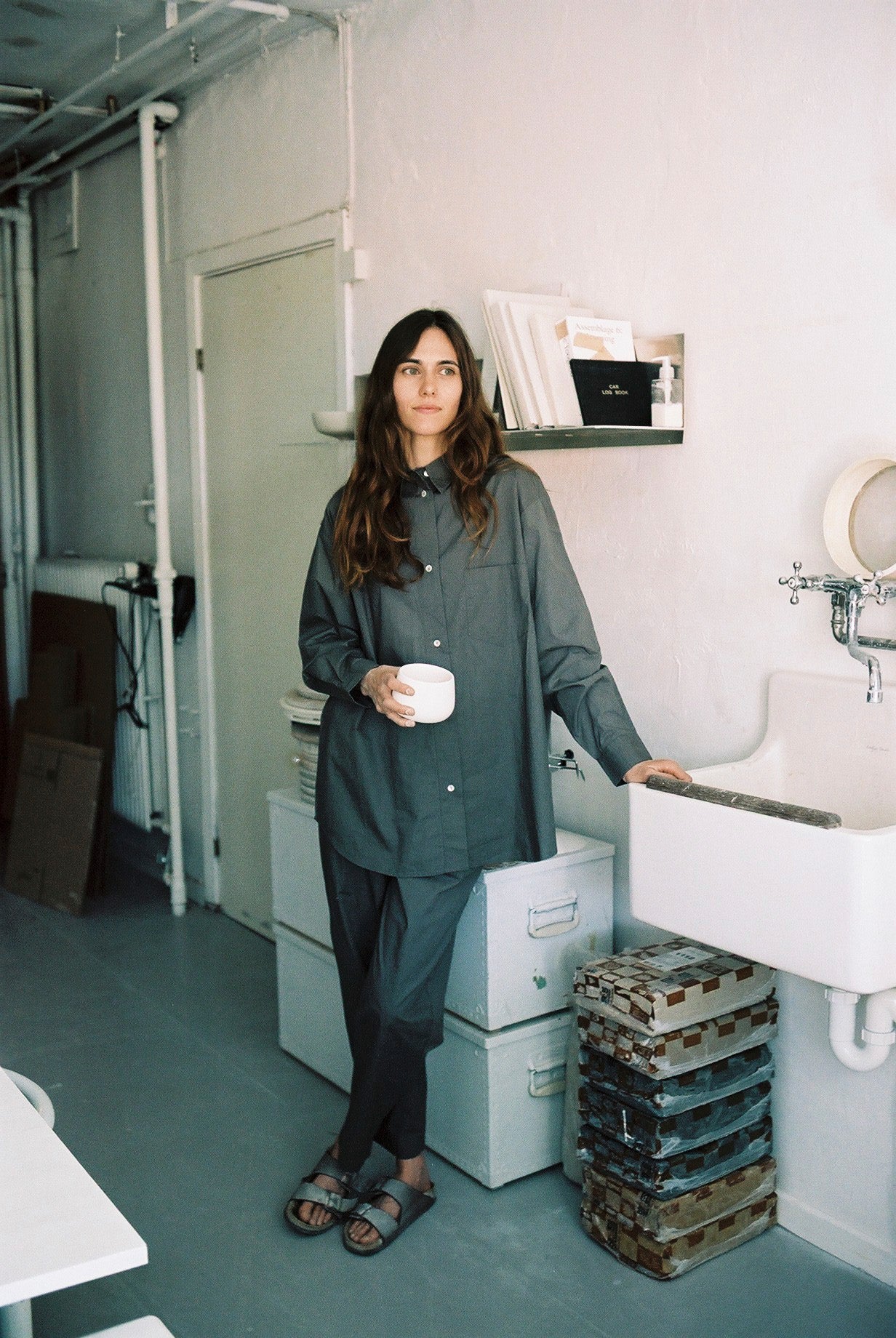 NO. 36
Franca-Christina Christophersen
Under the roof in an old rear building in Frederiksberg New Zealand born ceramicist Franca- Christina has recently set up her first ceramic studio – or clay laboratory as she prefers to call it. The 18.5square meter studio is small and humble but extremely aesthetic. No matter where you look, you are unable to find an unpleasant spot.
The place is tidy and with two great shelves for all her treasures – from tools to notebooks and ceramic pieces. "Normally my studio does not look like this. I just finished a great job and finally had the time to clean up," she says. For the last months she has been working hard. Really hard.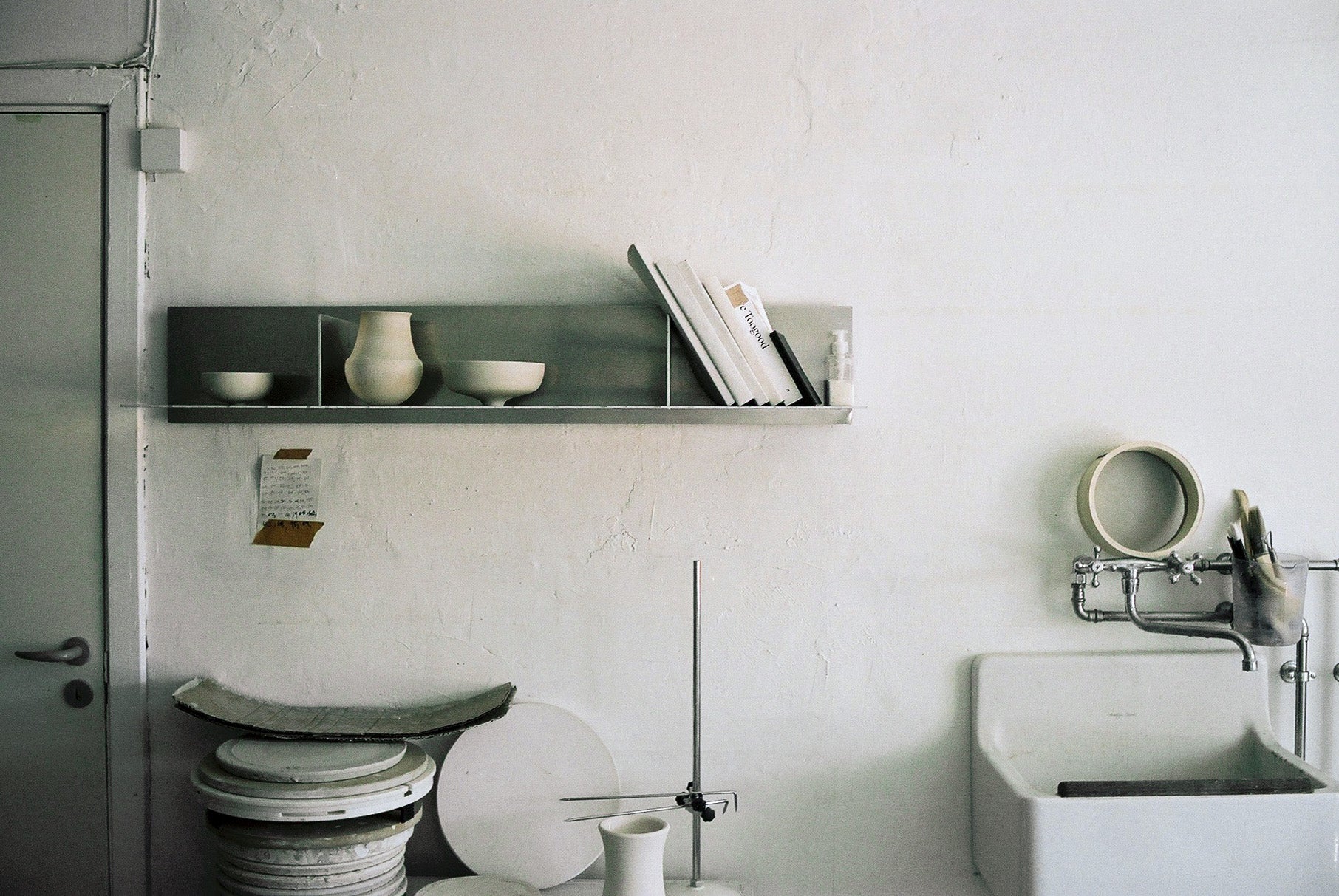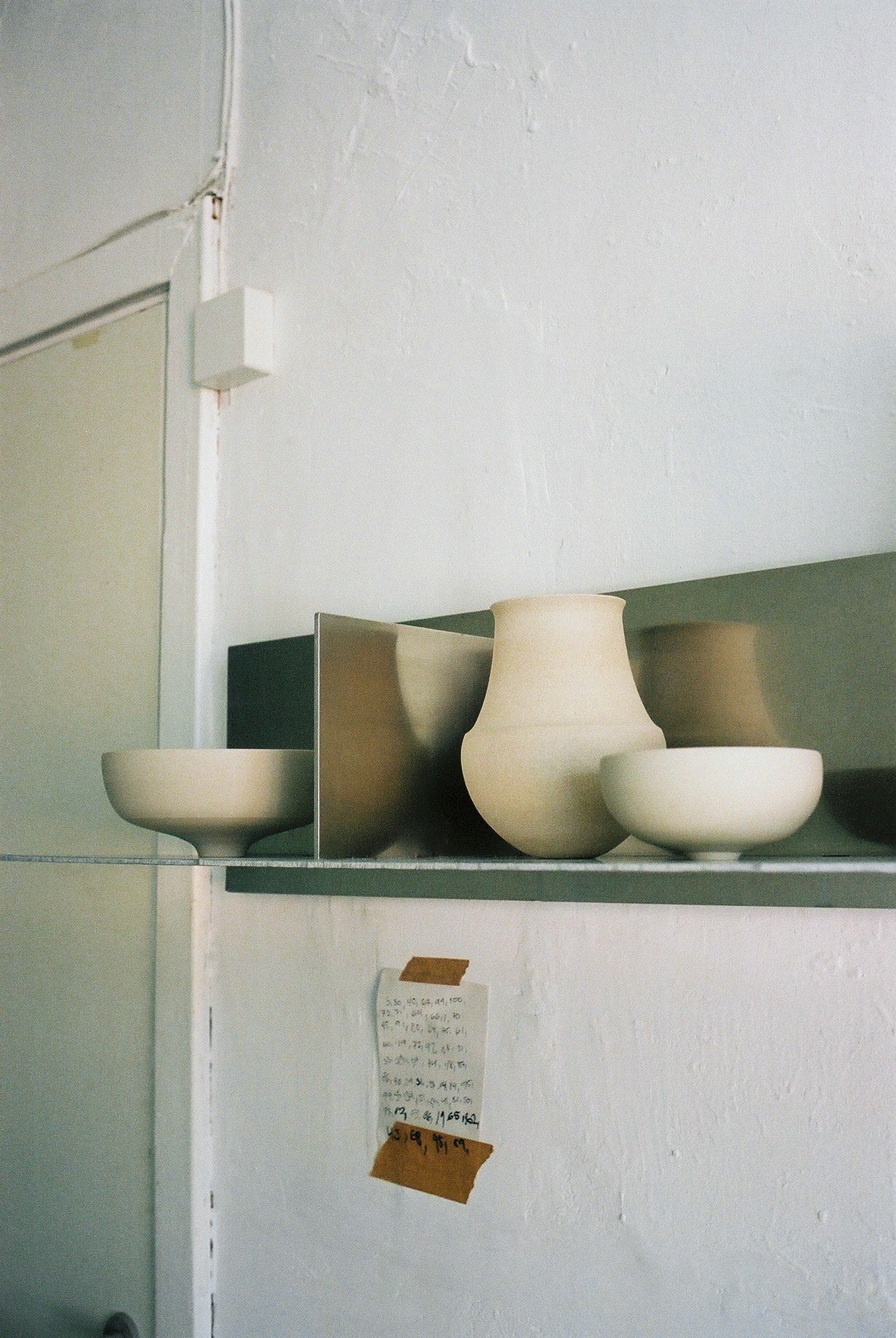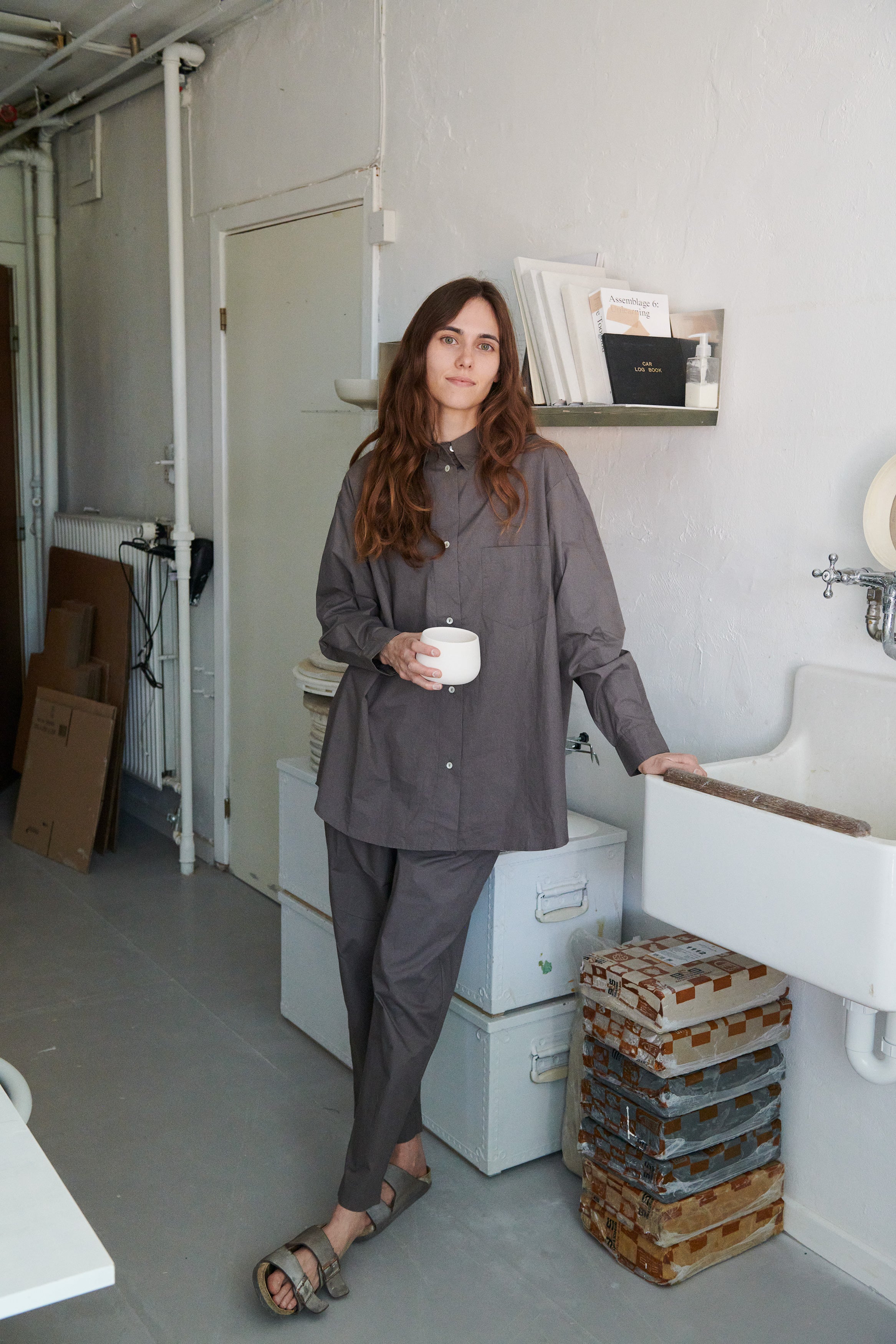 "I came home ridiculous late, like 3 or 5am in the morning and went back at 9.30/10am. It was insane, but I learned a lot from it. Not at least about the balance between pacing myself and be realistic. When you start your own business, you need to work 300 % in the beginning just to get it going."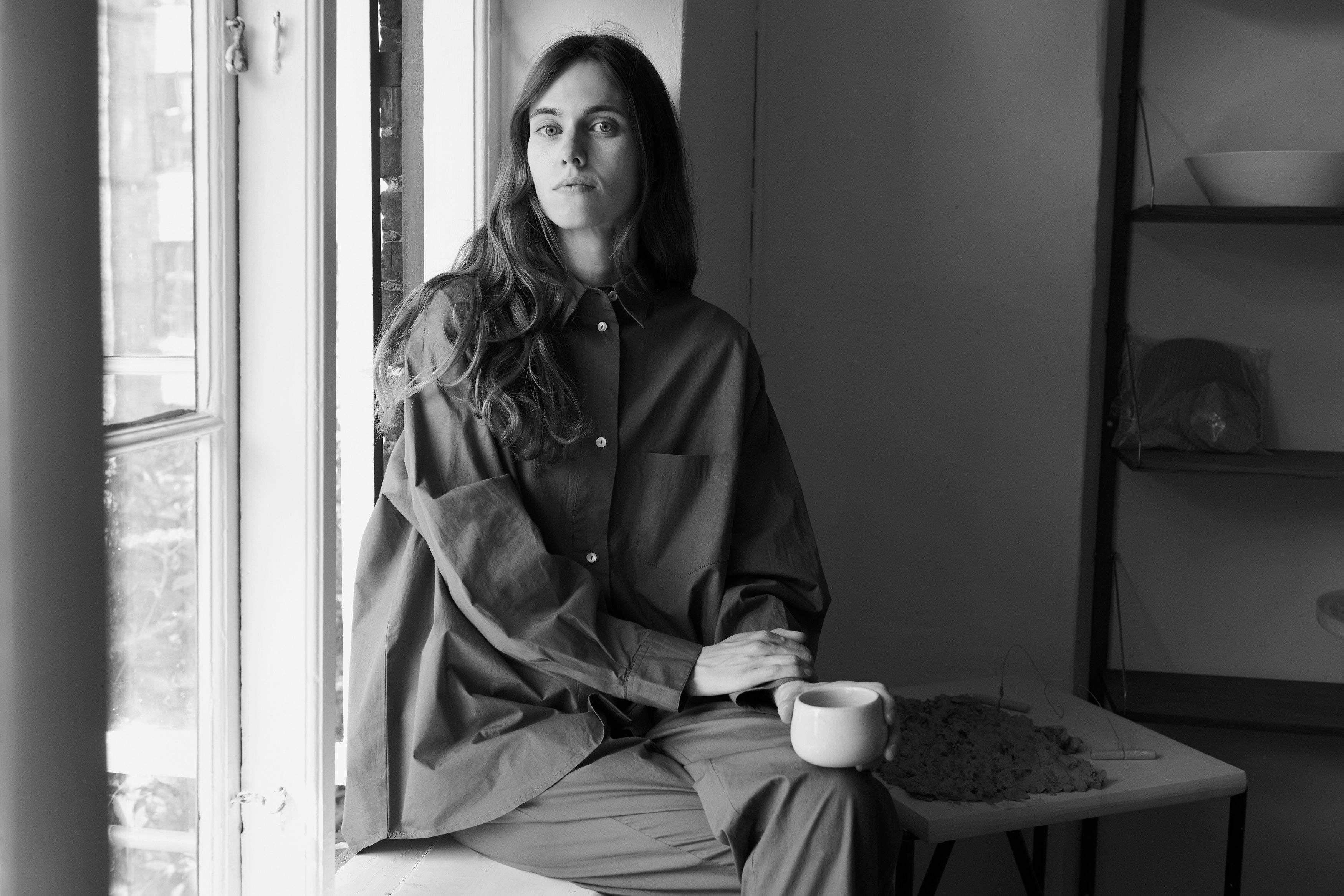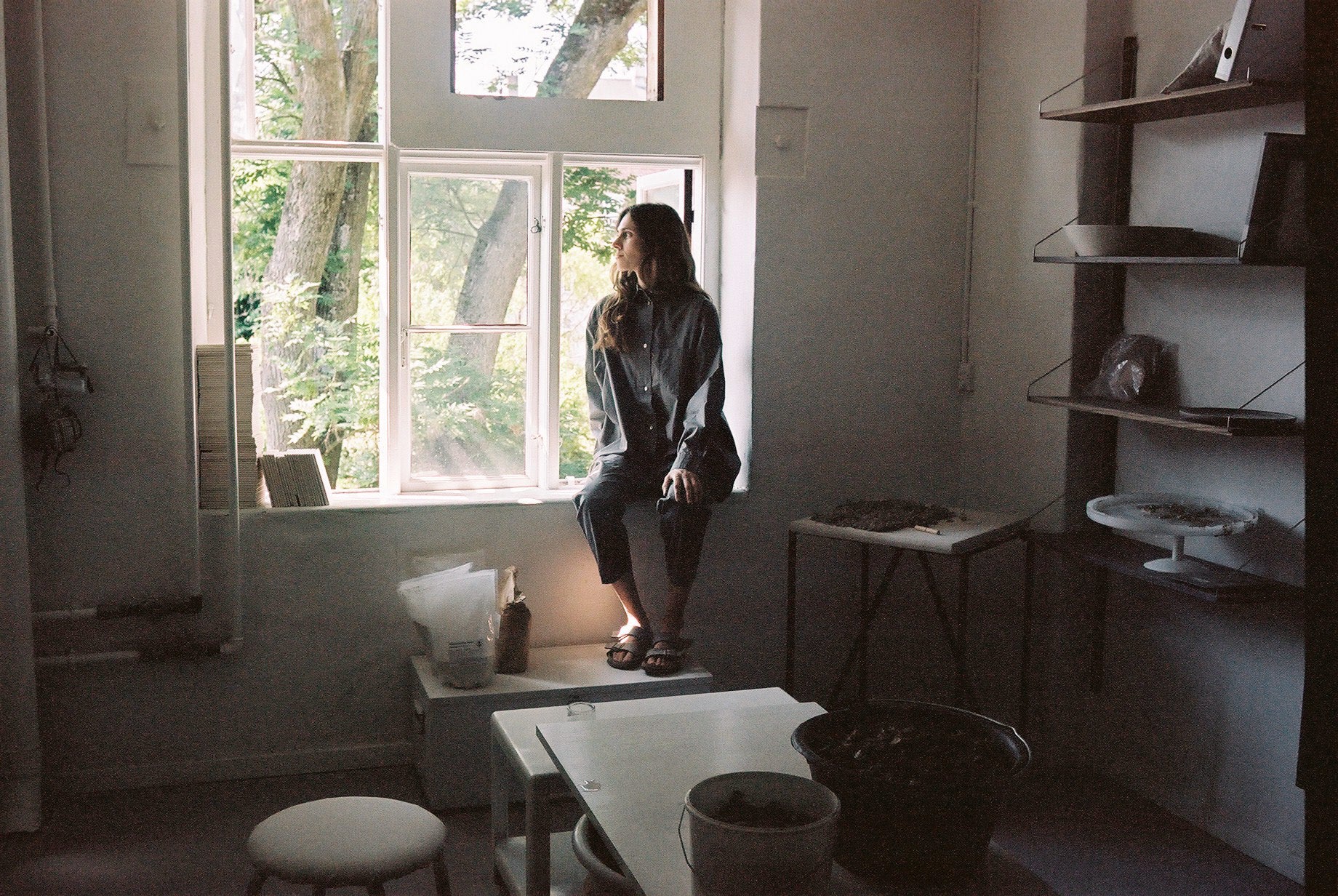 Franca-Christina grew up in New Zealand and started her career within marketing working for different fashion brands in through varying management roles, but she soon found out that she wanted to be more hands on as she spent many hours in front of the computer. She attended a throwing course and immediately feel in love with the craftsmanship and the processes.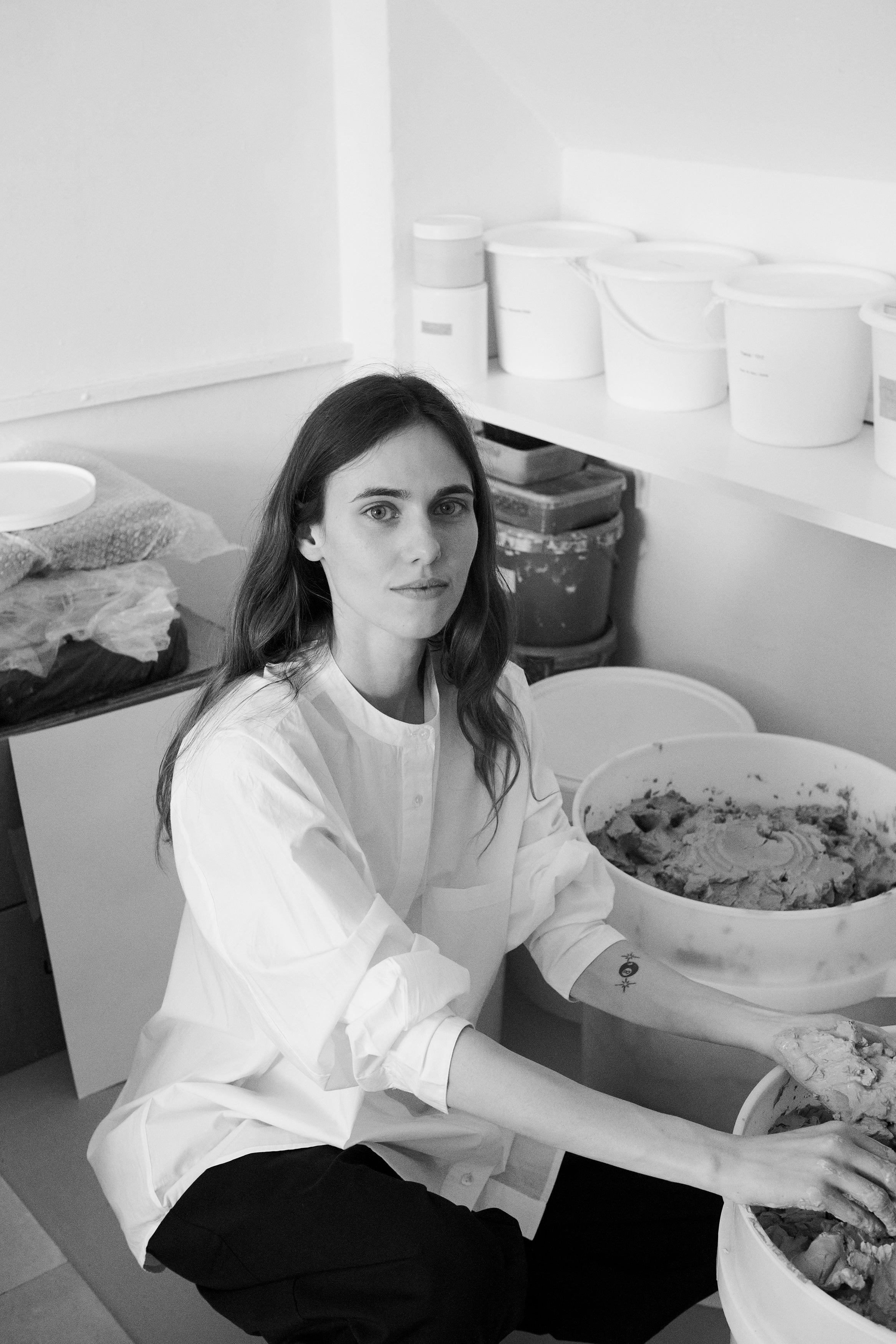 "I really wanted to learn more, and I hit this wall of frustration like where could I learn more. I searched the internet and saw several YouTube videos on the subject."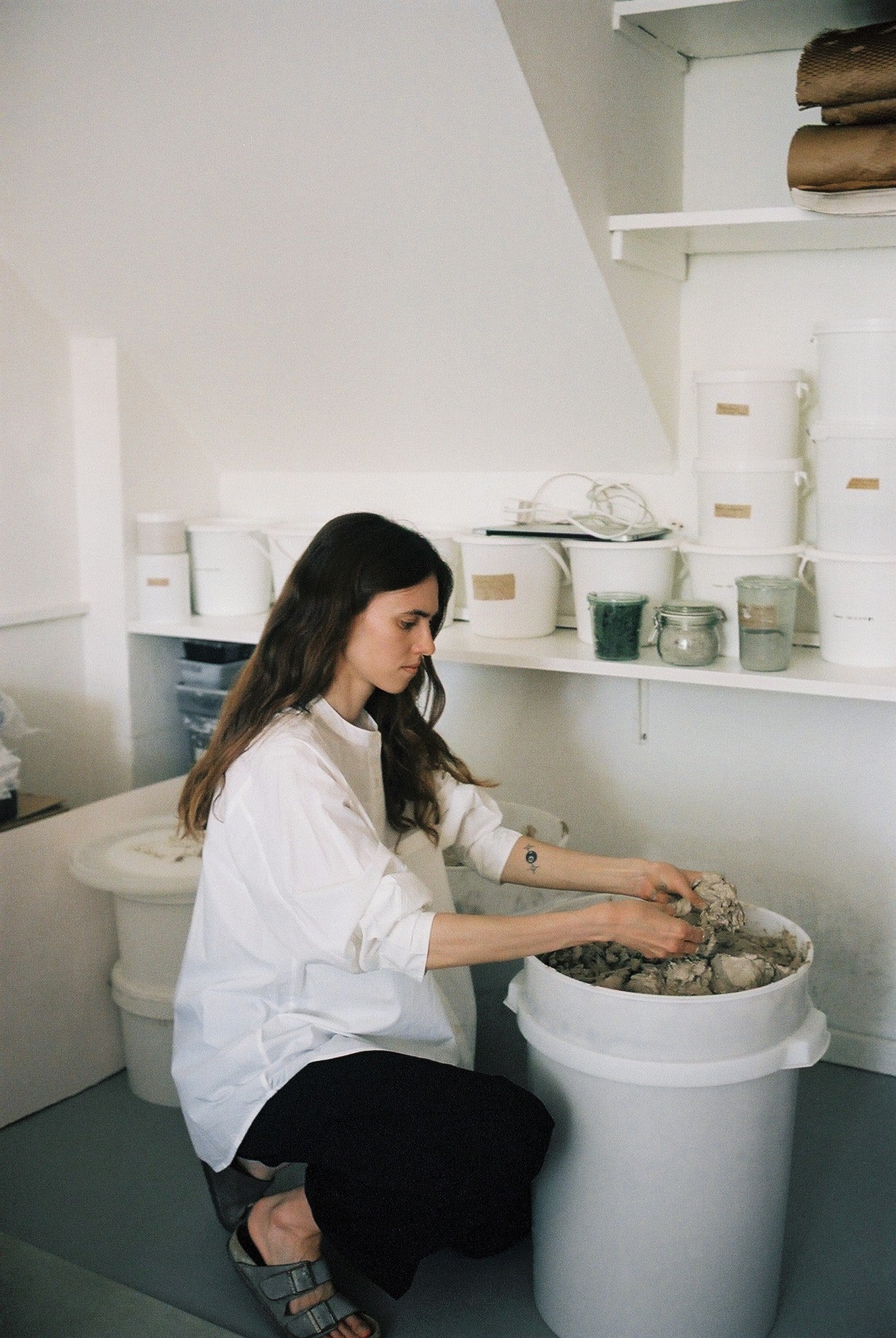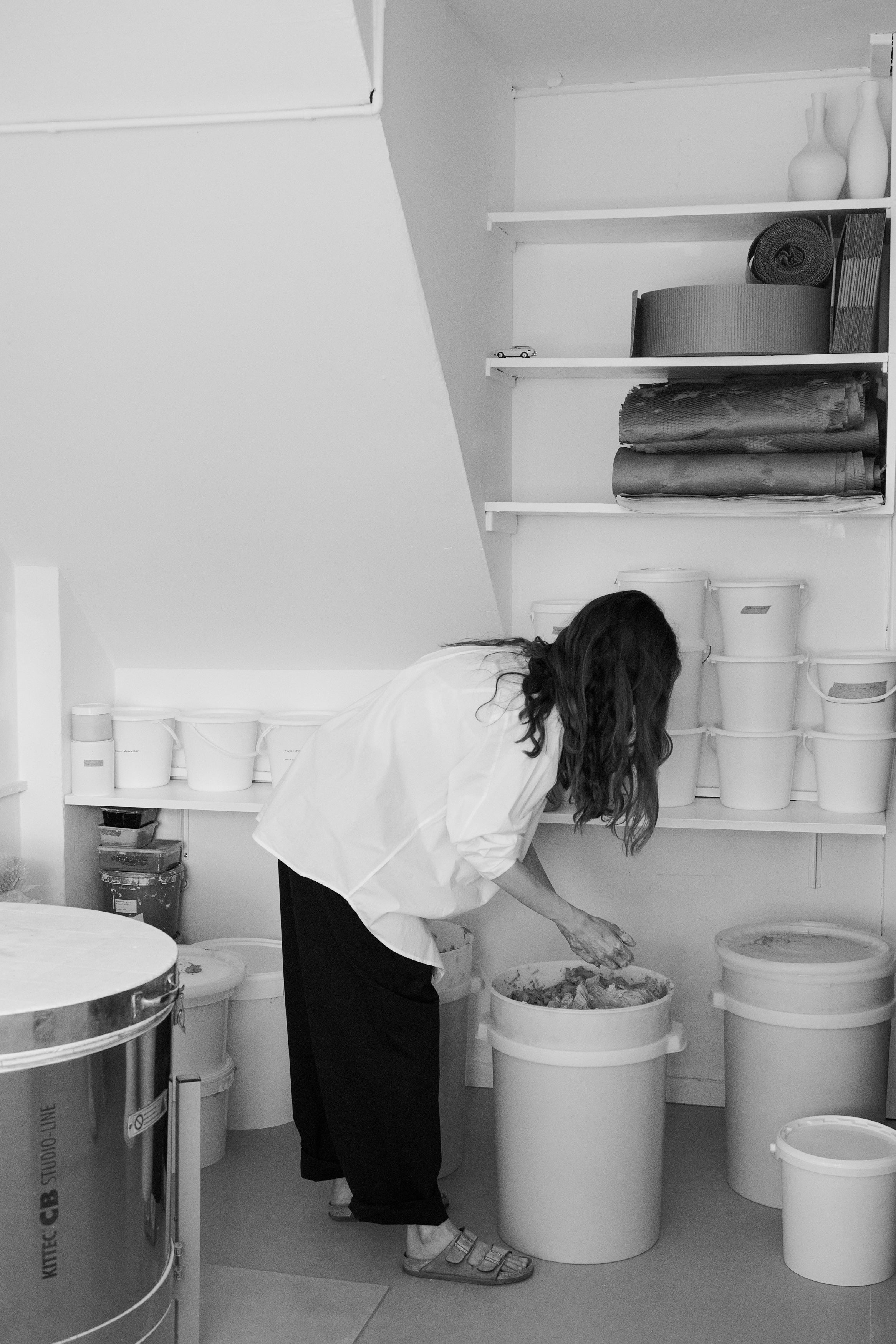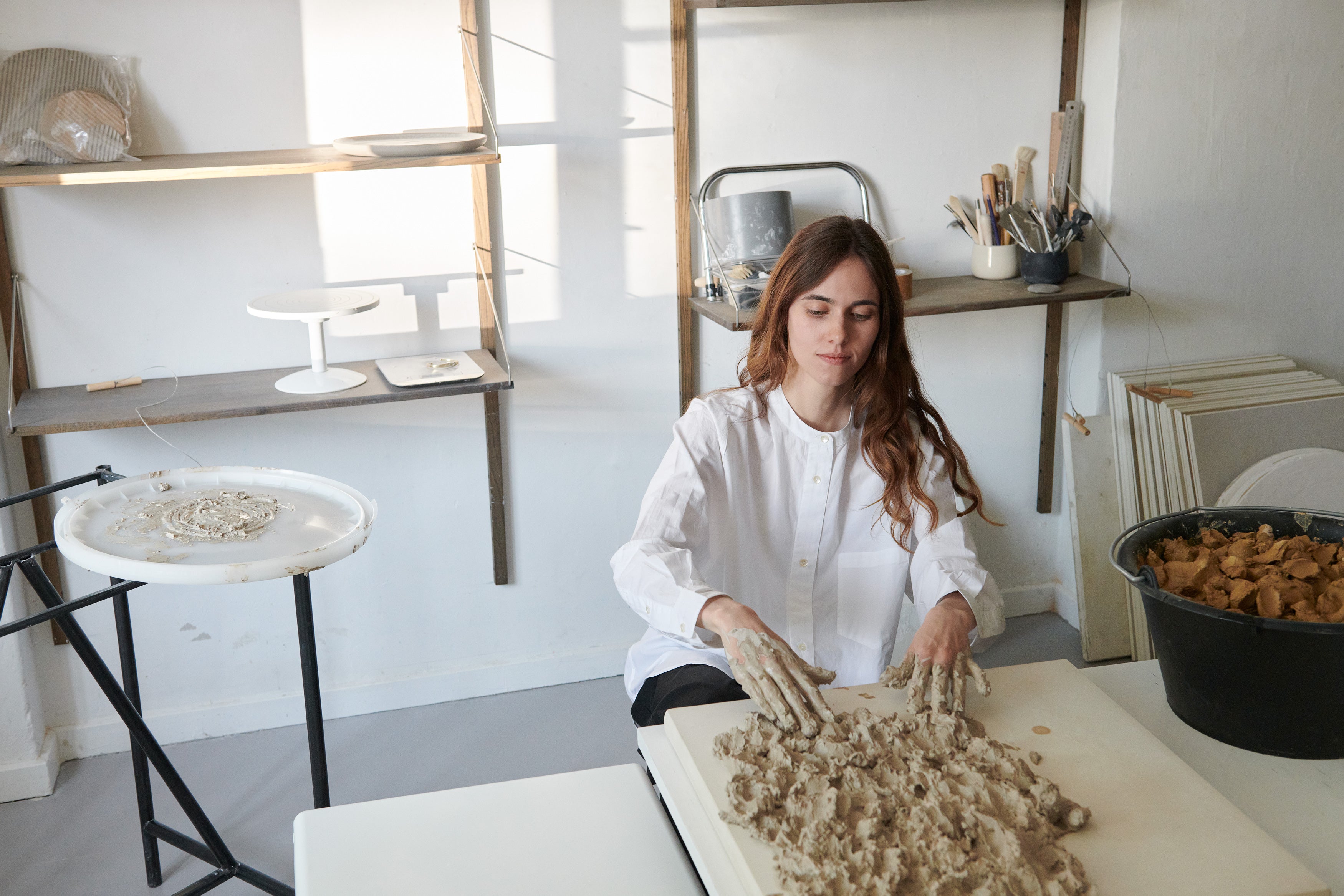 In 2018 the opportunity came up as she got a ceramic apprenticeship at the Copenhagen based ceramic school The Tortus School founded by Danish ceramicist Eric Landon. Eric was looking for someone who did not have too much experience within clay.
"I was really fortuned that Eric was looking for someone who did not have much experience. His techniques are very particular and if you are already used to a certain technique, it can be difficult to get it right. He wanted a fresh page who was eager to learn, and I was," says Franca-Christina who had four weeks to pack her things and move to Denmark. At the school she learned all about the importance of details.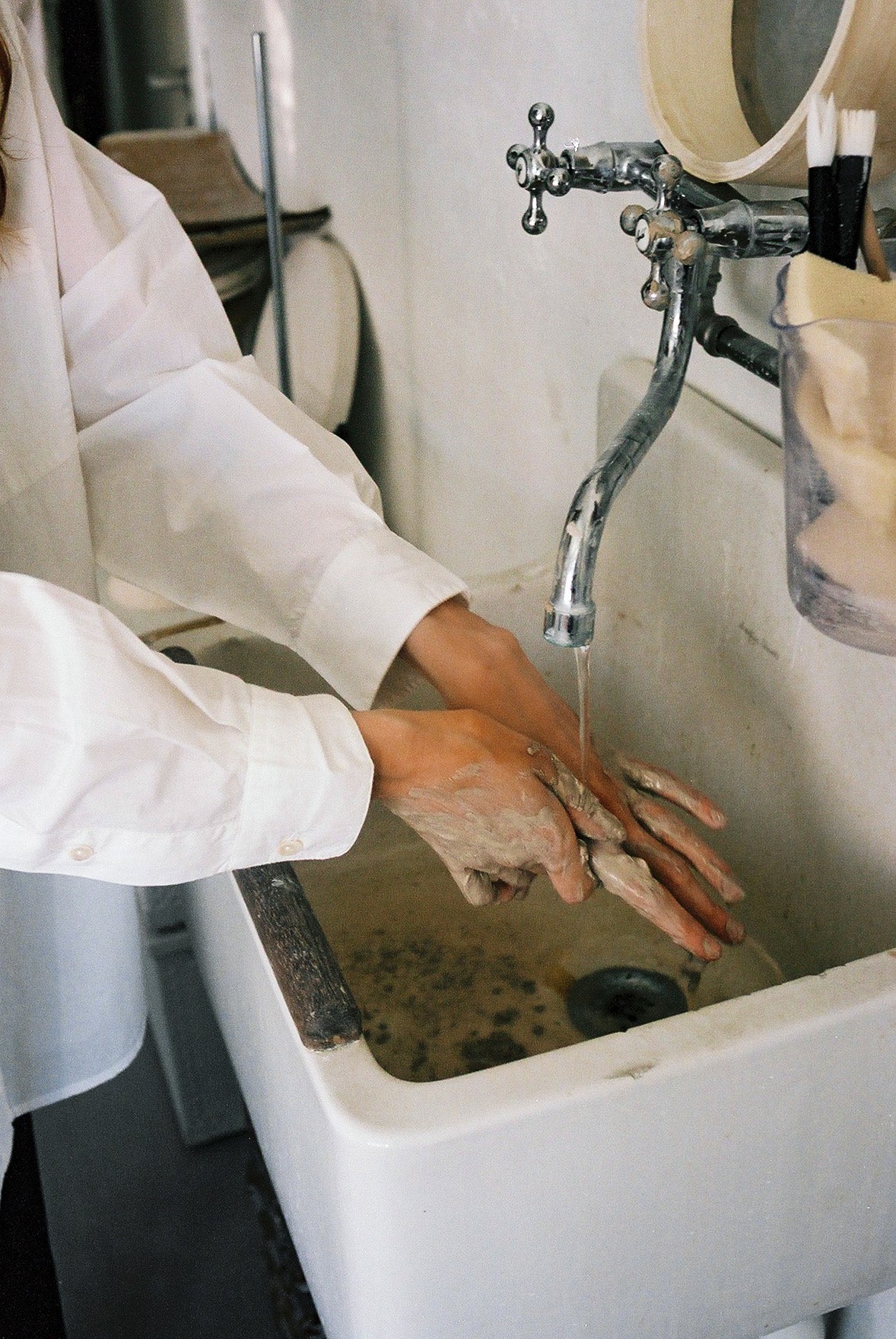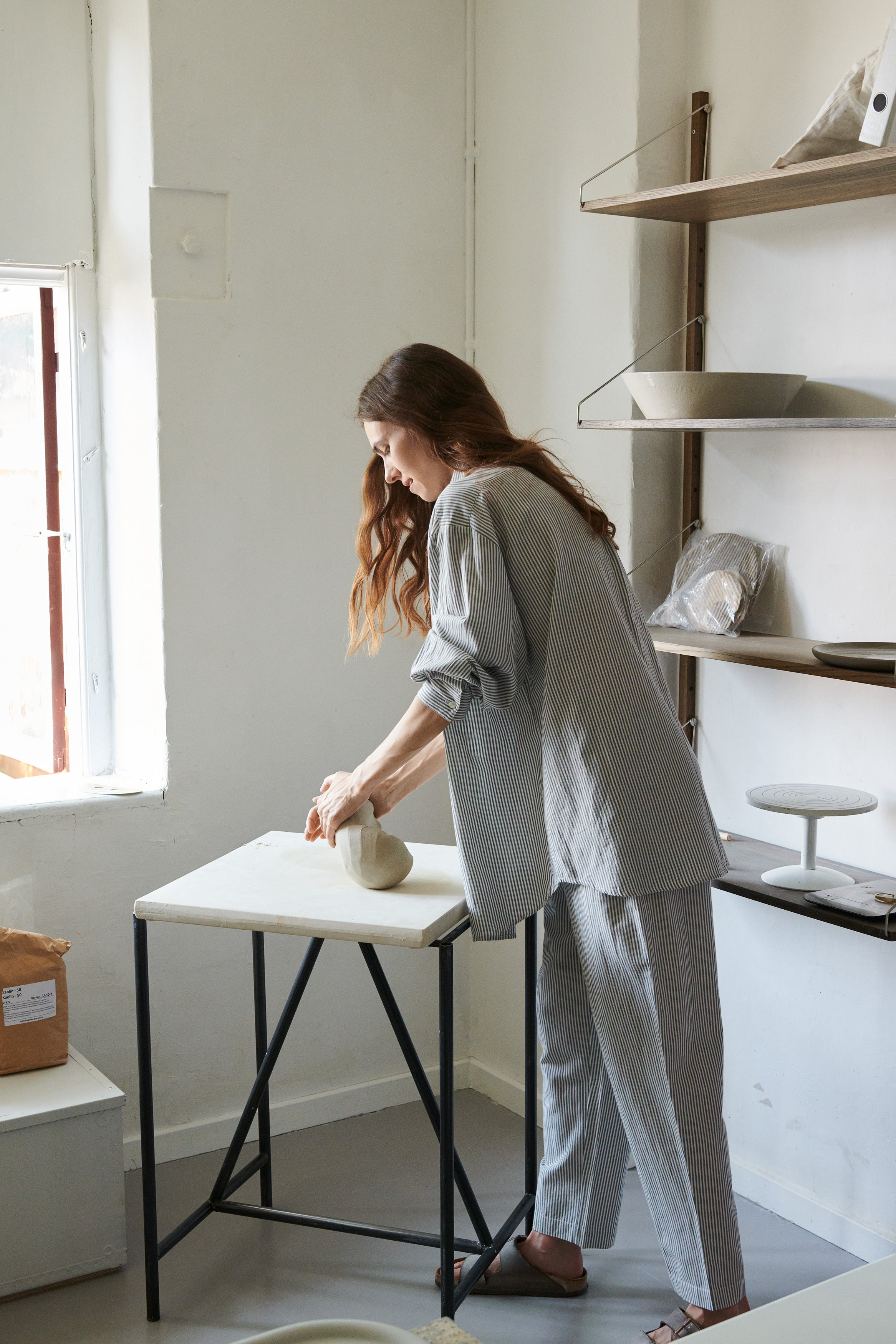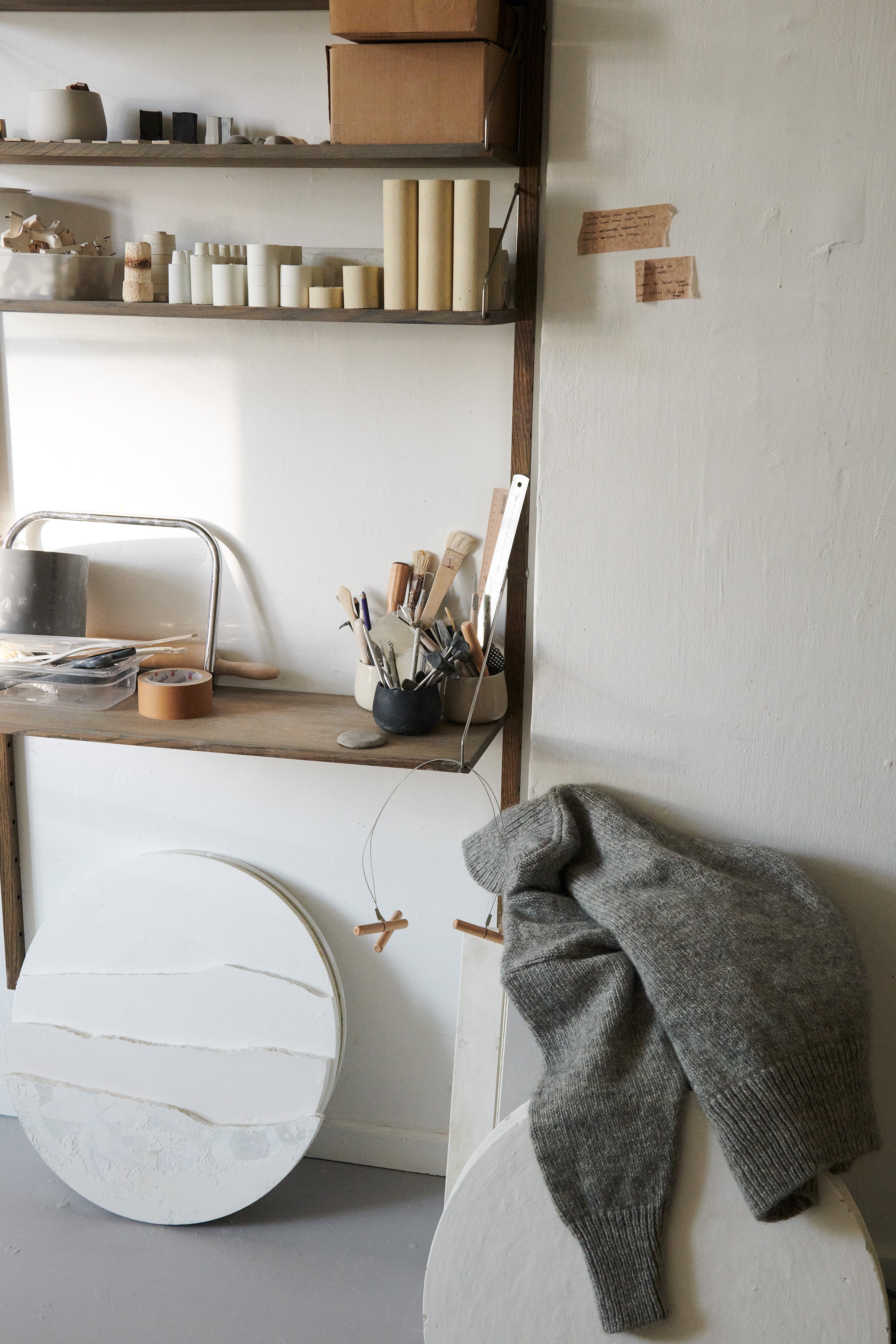 "The first year of my apprenticeship I only throw cylinders. Eric was a very good teacher and taught me about perfection. I often had to cut up my cylinders in half to look at the thickness of the walls. Having this practice over and over I could see that I was improving the way I pulled clay up. One thing is to make a ceramic form, another is to stretch the clay up to get the maximum capacity out of it. If you make things in a bad way and put it in the kiln, the kiln has a memory which can be seen in the final product."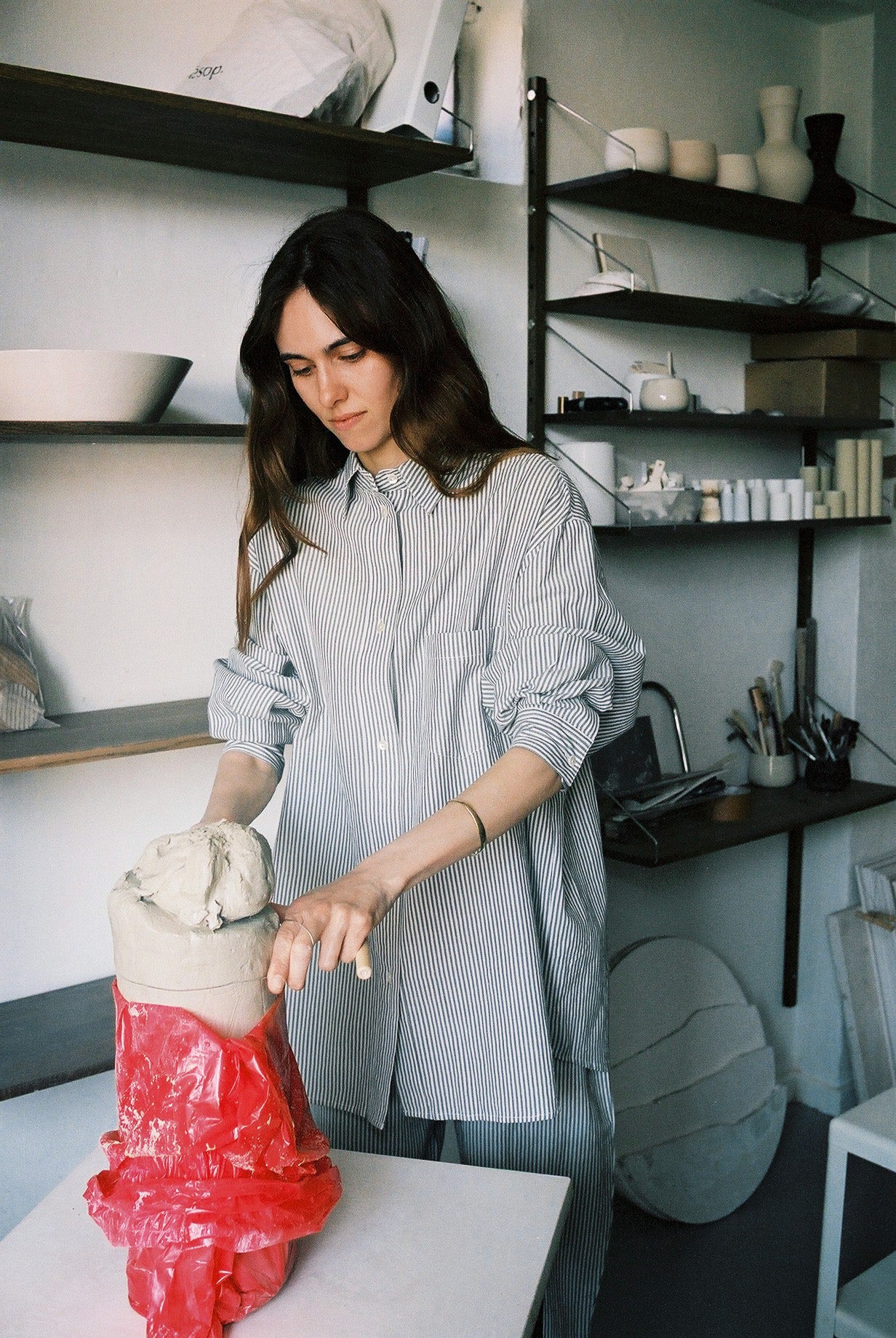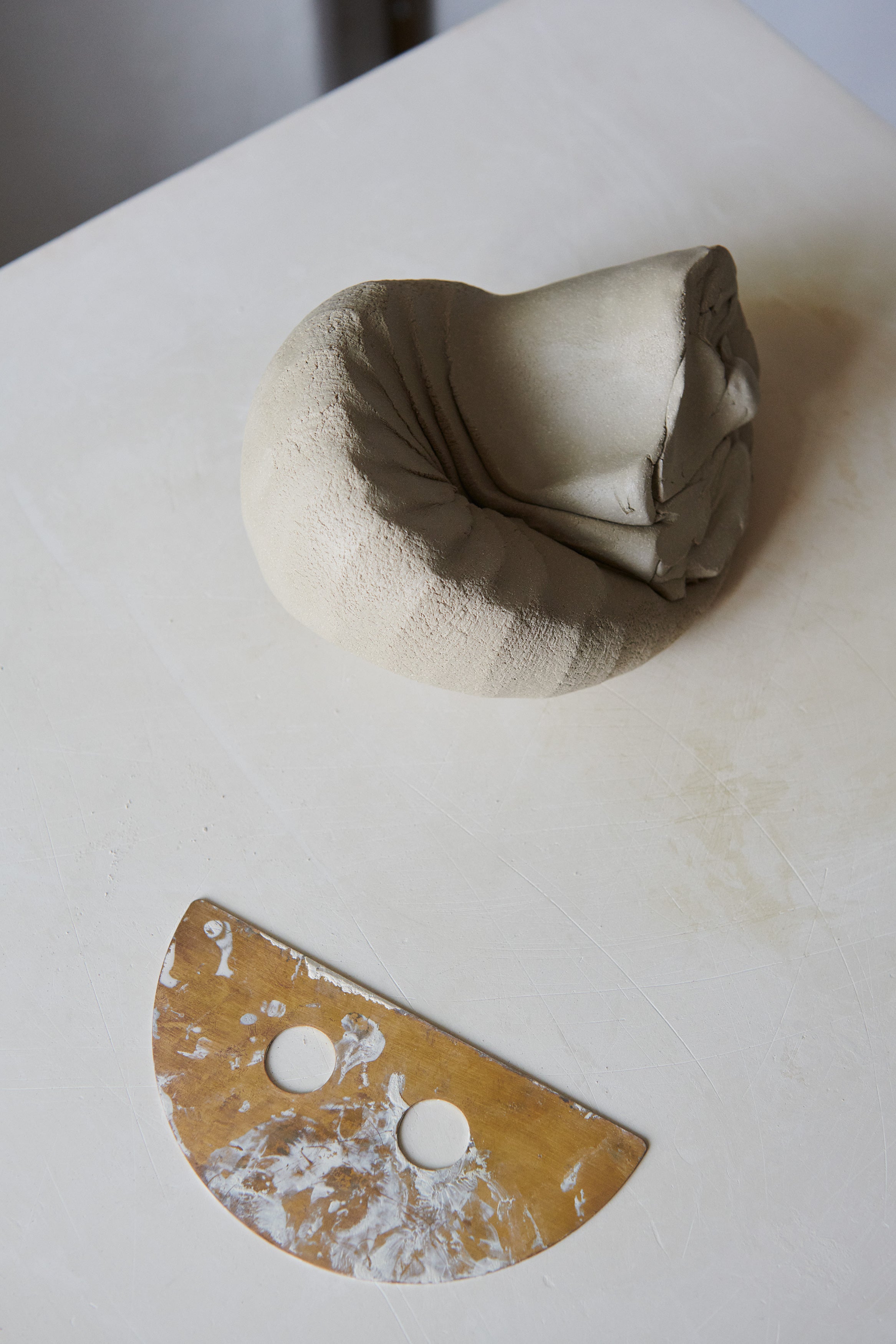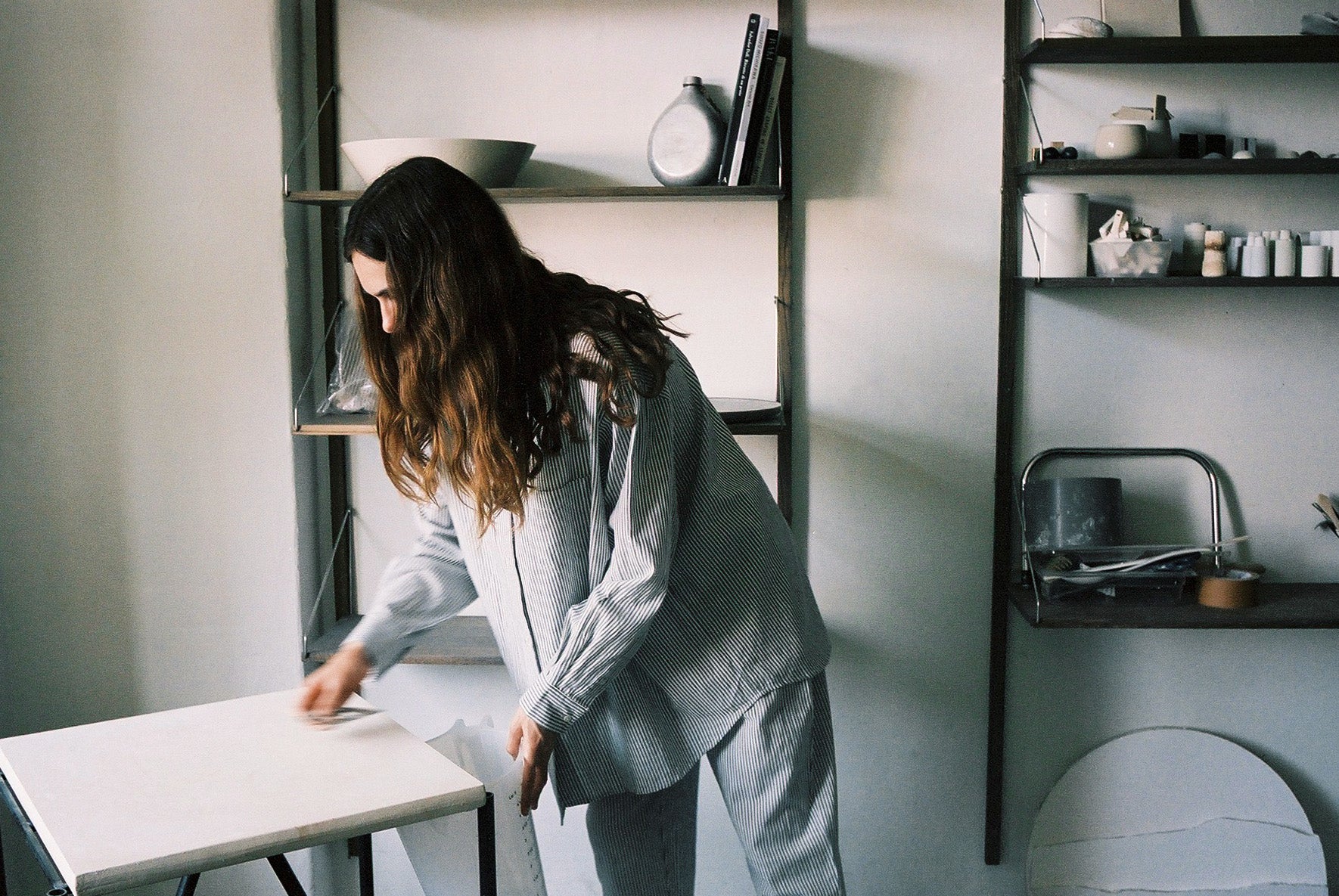 "You have to make things well, not just make it look good. To me it is a little bit of an obsession. But we live in a world where we consume so much so I think it is important that things are made well and made considered. It is very niche, but it is where I sit," says Franca-Christina who also has a great passion for Volvo cars, recently got a Volvo vintage car from 1972 and is a member of the Volvo Community.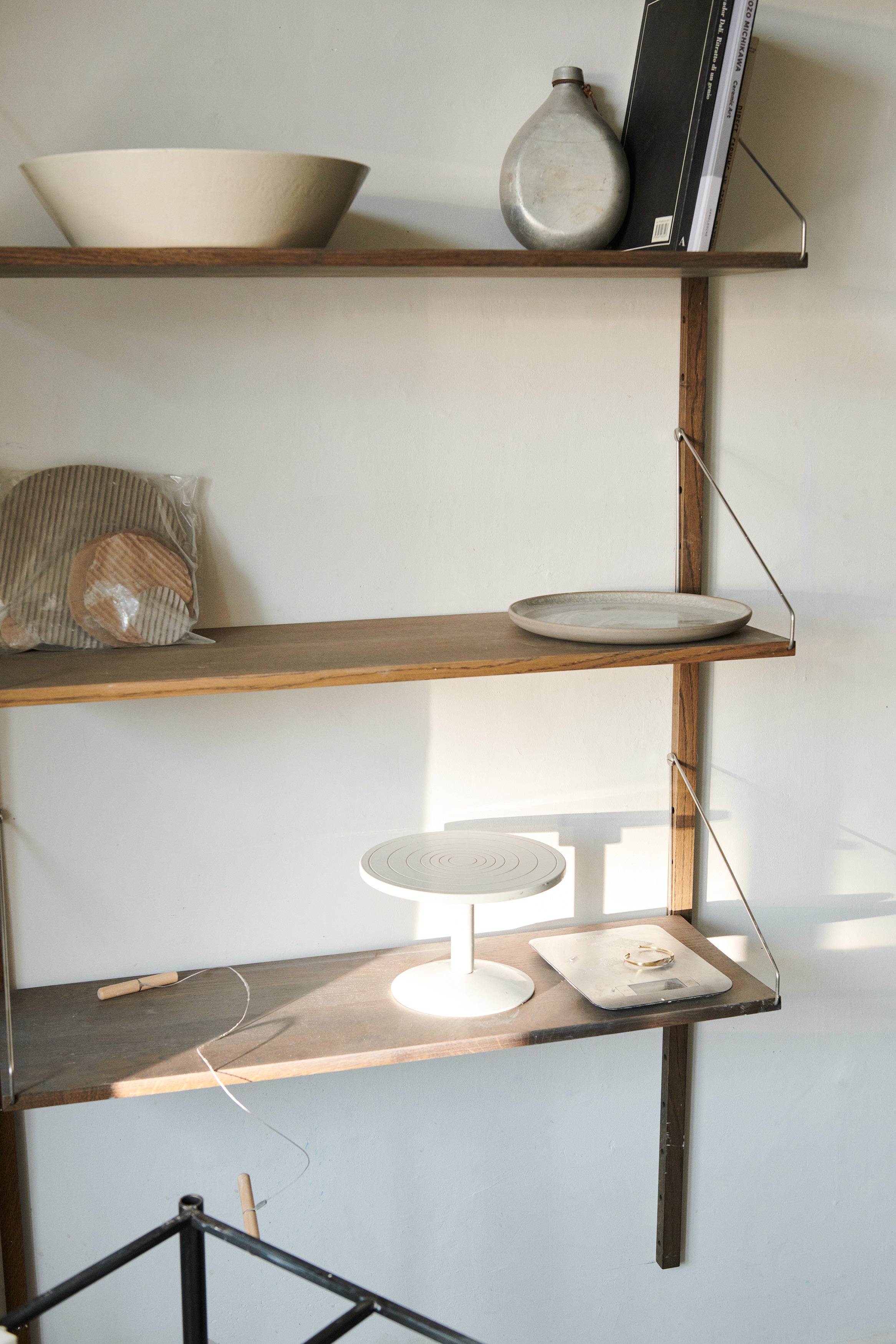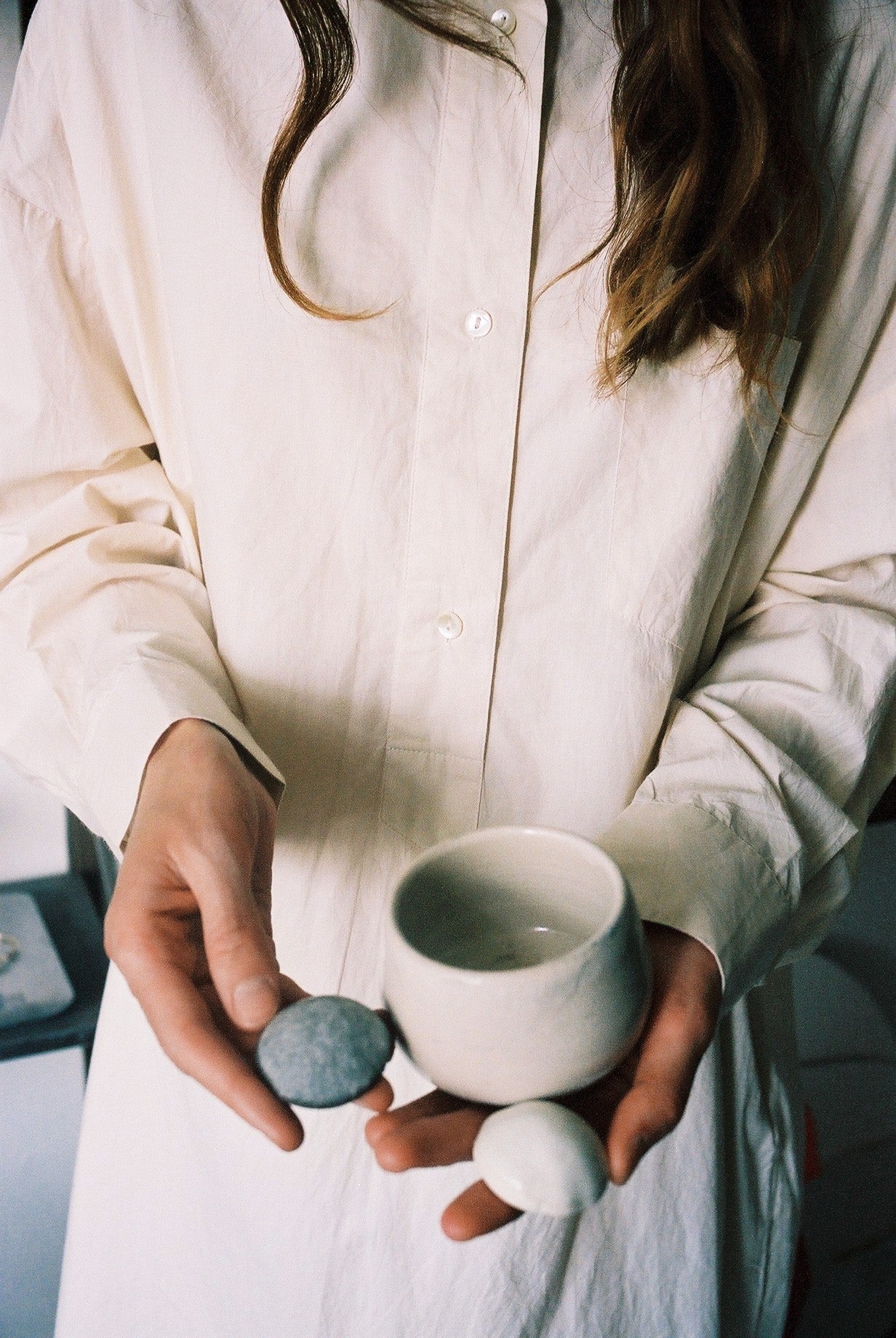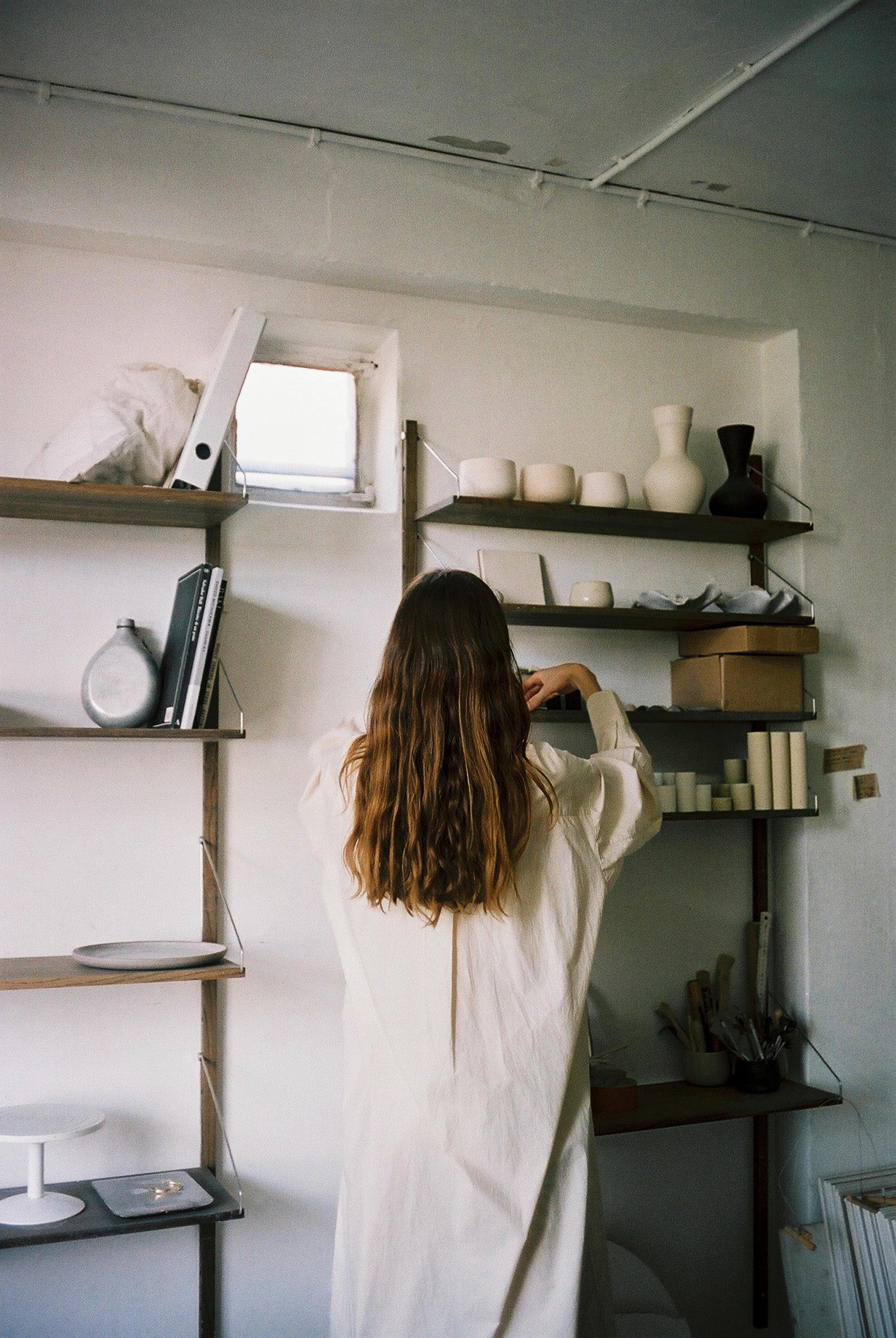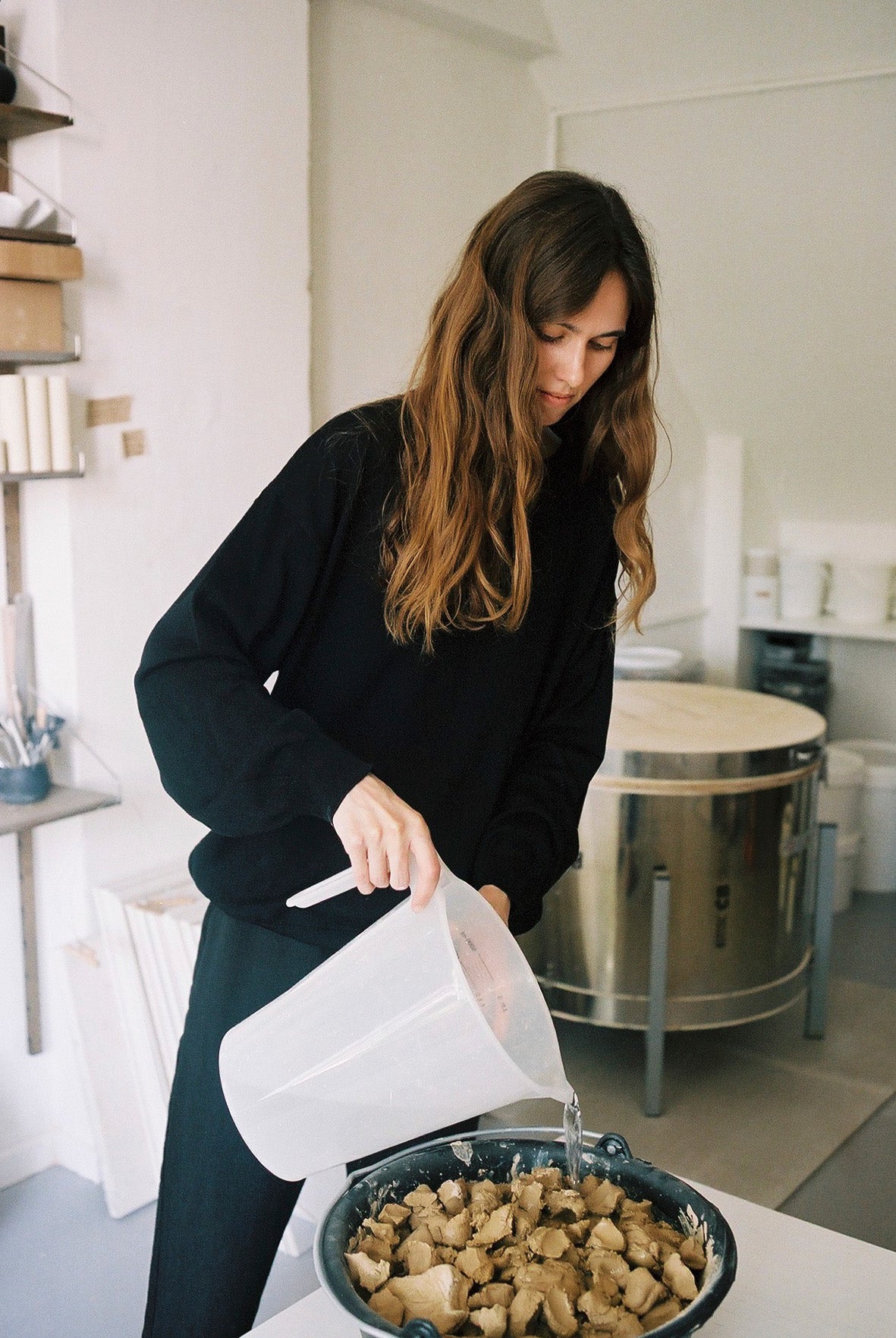 Because, as she puts it: "I like the values and the quality that the previous generations of Volvo stood for. Simple and considered. It is what it is and there is no fuss."

But was it so very special about working with clay?

"Clay has so many possibilities and there is so many ways to go about it. Also, it is so very easy to recycle clay as long as it has not been through the kiln – you just need to add water. In general, I really like the strategical approach to clay. Before making a piece, you need to think about the whole process to get it right. Starting at the beginning by wedging the clay to prepare it for throwing on the wheel."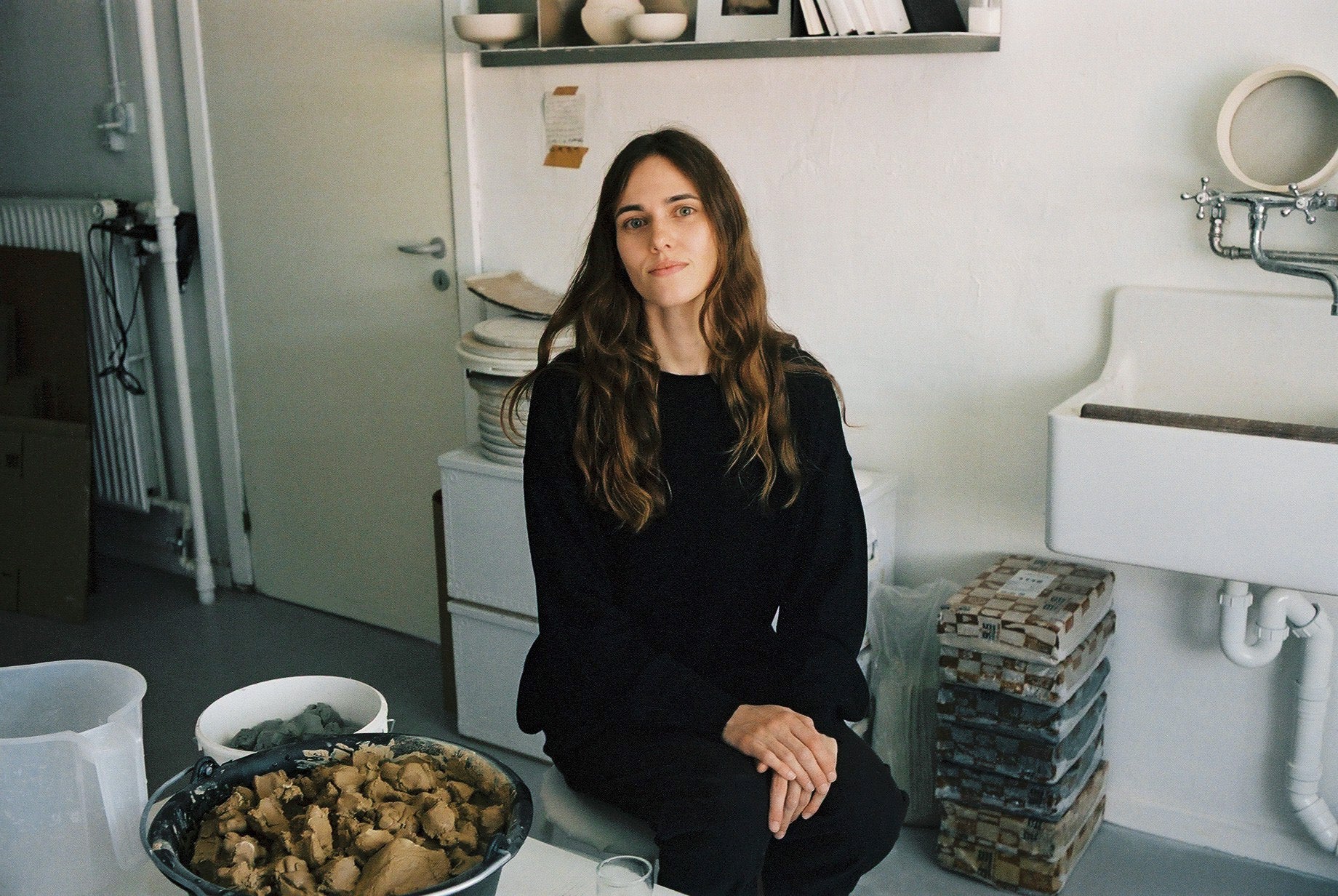 "I think there is a beauty in the systematic approach – when you understand the materials and the technique you can really delve into that world. I like to think that I am a creative person as well and I have certain criteria on how I want things to look but it is the logistic side of clay that I really enjoy. My studio is like a clay laboratory," she says and adds: "It is my first year in business and I am in the process of exploring and figuring out how I am going to move forward. Right now, I really enjoy experimenting."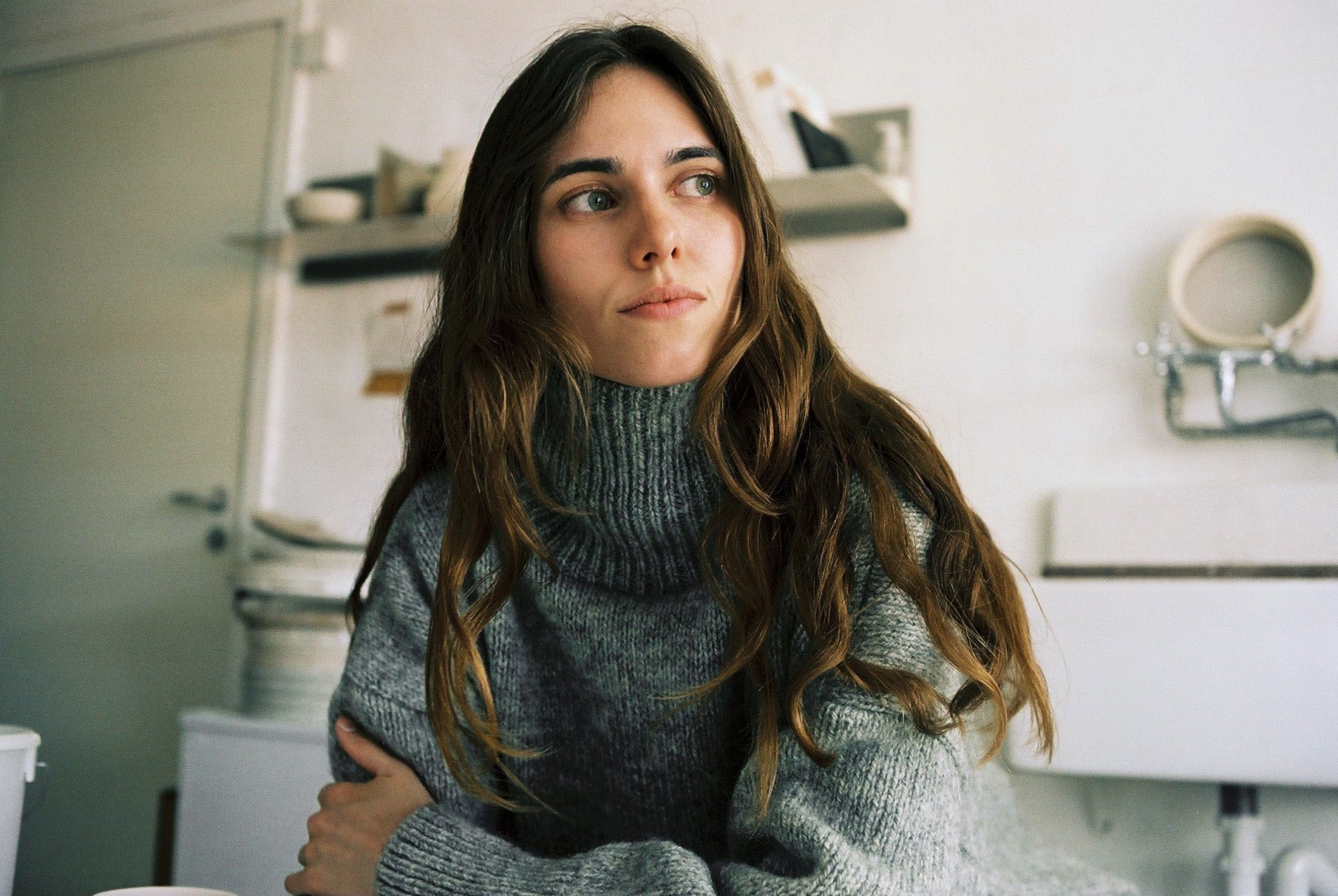 Please note that the images are subject to copyrights and are solely for internal use. Accordingly, the images may not in any way be distributed.